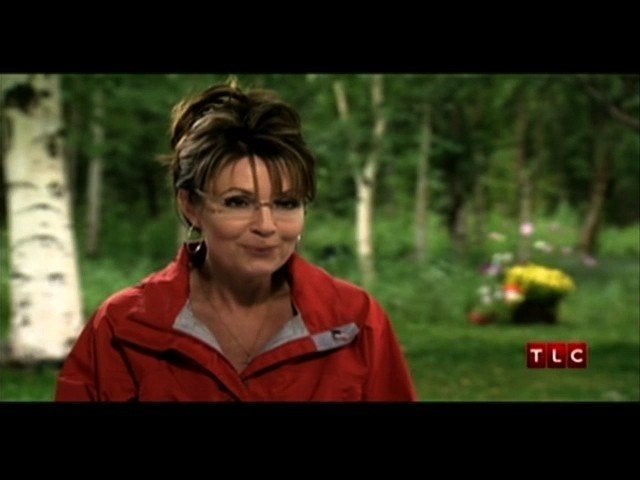 While Sarah Palin has had a rough week, that doesn't mean we can't take some time to enjoy one of her more positive accomplishments in the past year. Namely, her show, "Sarah Palin's Alaska," which helped to introduce America to The Last Frontier. Last week marked the end of the first season, and if you somehow missed it, the premise was basically this: Palin had a family, and a show, and she was ready to go! And I guess that's pretty cool? It's pretty cool!
Over the course of nine episodes on The Learning Channel, Palin traveled around the state, describing its features and people as "Awesome!" and "Awesome!" and "Dang!" and also, "Awesome!" Frankly, there were times where you thought Sarah Palin was, herself, being introduced to "Sarah Palin's Alaska," so awestruck was she by the fish and the snow and the coldness. Also, there was some amazing mud in that one episode!
Sadly, "Sarah Palin's Alaska" was not picked up for a second season, so we'll never find out what's in the "hatch" or who the "Others" are or see the scene where Palin solves the mystery of why there are polar bears everywhere.
<1--3813--hh>1--3813--hh>
Calling all HuffPost superfans!
Sign up for membership to become a founding member and help shape HuffPost's next chapter