After the rough and rustic small towns and countryside, we finished our Turkey shoot in the country's modern capital, Ankara. It feels like a boom town and the traffic was horrific. No trip to Turkey is complete without spending a day in one of its thriving and cosmopolitan big cities.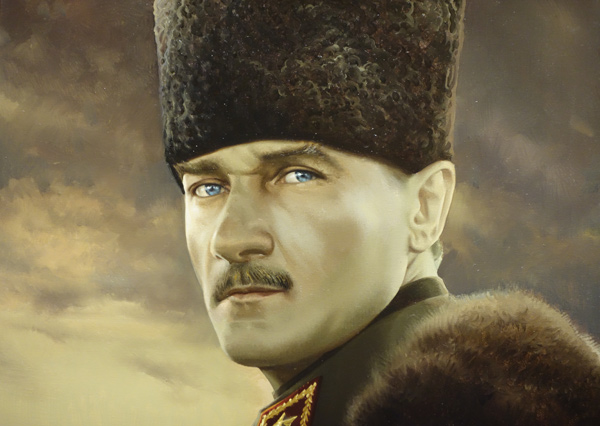 Mustafa Kemal Ataturk, one of the greatest statesmen of the 20th century and the father of modern Turkey.
After six weeks of travel in the Middle East, I'm acutely aware of how important a forceful politician is for emerging democracies. When a country is blessed with a strong and charismatic leader -- who is above corruption and pettiness, who can speak to the people as a nation, not as rival segments -- the sheer political force of that single person can raise the fortunes of the entire society. And, conversely, a single person not deserving of power can abuse the trust of his or her people and run a country into the ground. The father of modern Turkey is Mustafa Kemal Ataturk. Even though he died nearly a century ago, I believe he is the reason for Turkey's success relative to its neighbors today. And, understandably, you see him everywhere you go in this country. He moved the capital city from Istanbul to the center of the country, to Ankara. I can't think of a person in the 20th century who had a greater positive impact on his homeland than this man. Can you?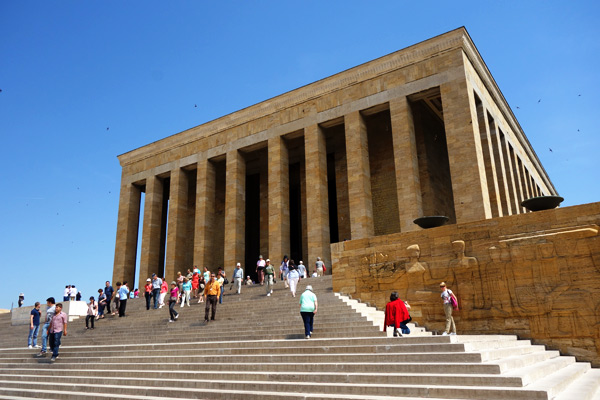 The Mausoleum of Ataturk strives to fit the greatness of the man it is designed to honor and memorialize.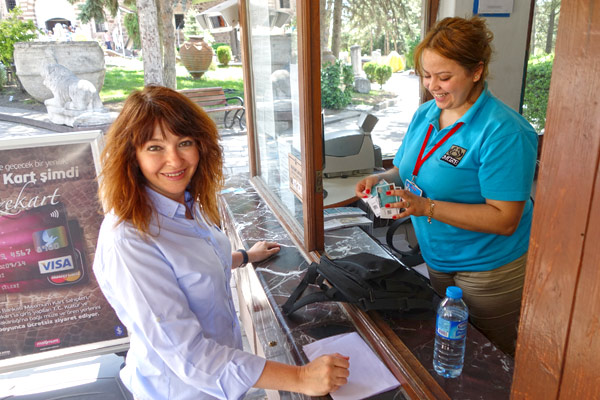 After two weeks of TV production in Turkey with our wonderful van, driver, and local guide Lale, I am spoiled. We've never enjoyed such a smooth process. I'm sure it was not all peaches and cream, but for the crew and me, it seemed like every door in Turkey was wide open for our camera. The result: Turkey will be looking really good to a lot of American travelers when our new series debuts in the fall of 2014.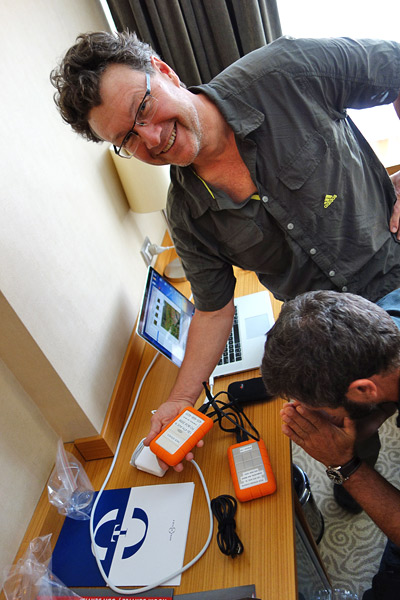 One of the luxuries for me with my crew is that, with Simon, I never need to worry about gear or the safety of our precious footage. The only time I see Simon get religious is when all our hard work is done and stored on a little digital brick that's ready to fly home to our editing suite. It seems like a long time now since we traveled with cassettes. We're in the wonderful age of small cameras and everything recorded on hard drives. Two shows fit on one of these orange bricks. We've got a backup just in case we need more than Simon's prayers.