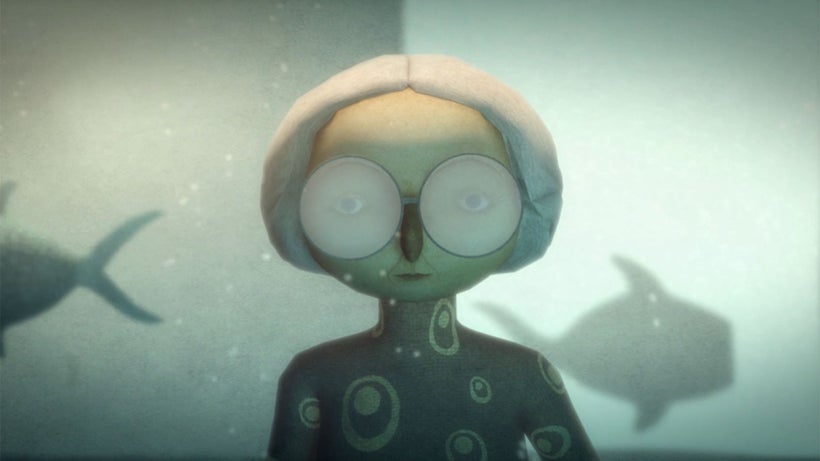 There are over 15 million family caregivers providing care for a loved one living with Alzheimer's disease or another form of dementia yet these stories are rarely found in the media, particularly the experiences of the black and brown folks that often struggle to access a diagnosis, treatment and care support.
Life with dementia can be daunting for individuals and their caregivers. According to the Family Caregiver Alliance, 40% to 70% of family caregivers experience depression, often the result of the isolation and loneliness that comes with providing intensive care for a loved one. The media could play a bigger role in addressing this sobering statistic by incorporating the stories of families impacted by dementia into the thousands of films and television shows produced annually in the United States — not just as cheap jokes about aging but as a fact of life that more Americans are navigating each year. Storytelling has the power to chip away at the stigma that often stands in the way of a diagnosis, treatment, care and a sense of community for these families.
For these reasons I'm thrilled to highlight two media projects out this year that pull back the veil on dementia.
PBS recently released Alzheimer's: Every Minute Counts, a documentary that weaves together expert commentary with compelling personal stories filmed around the country. The 60 minute documentary features UsAgainstAlzheimer's advocate Daisy Duarte and her role as a full-time caregiver for her mother Sonia, who was diagnosed with early-onset Alzheimer's in her 50s. Sonia is one of the more than 400,000 Latinos living with Alzheimer's or another form of dementia, and her story offers a glimpse into the growing Alzheimer's crisis impacting women and communities of color.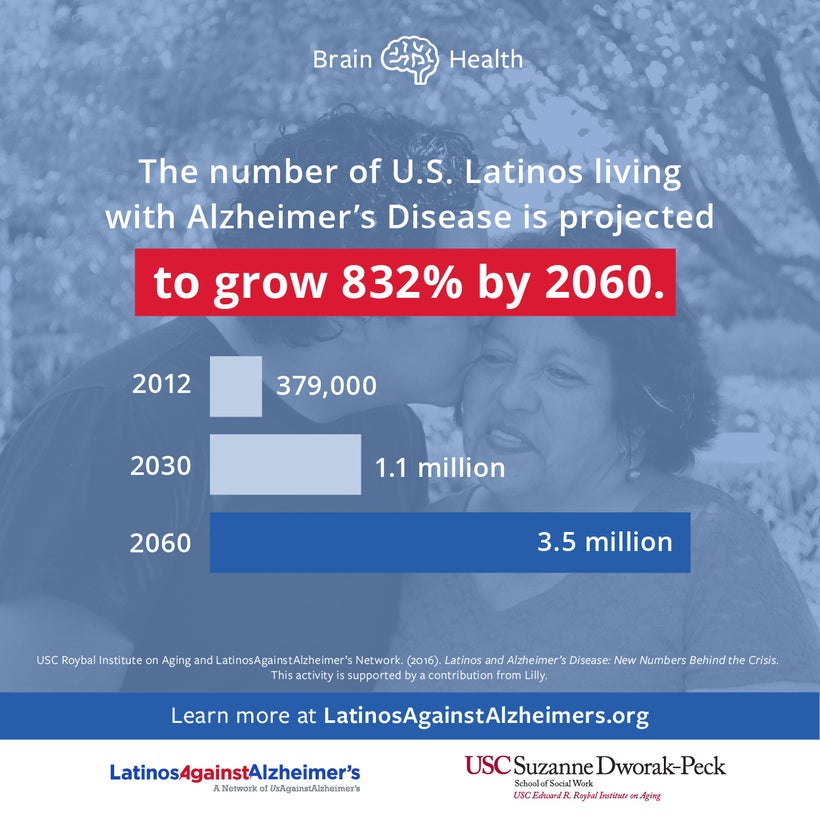 Daisy takes on the role of a caregiver and clinical trial participant with heart, humor, and dedication to her family and community. The full documentary is streaming online for free.
Another and equally powerful approach to dementia storytelling comes to us from France with The Head Vanishes, an animated short film by Franck Dion, who found inspiration in his great-grandmother's life with dementia. According to Dion, "The idea for The Head Vanishes came from an anecdote that my mother Nicole told me. My great-grandmother once asked her to fetch her head from under the sink, because she was convinced it had rolled under there."
The Head Vanishes is a poetic and visually striking take on life with dementia from the inside looking out. The story follows Jacqueline as she makes her annual pilgrimage to the seaside, a journey that includes vanishing heads, fish in odd places and a doting caregiver she's itching to ditch. Dion offers the audience a porthole into life with dementia, full of purpose, whimsy and hope.
While families impacted by Alzheimer's or dementia might feel "out at sea" like Jacqueline, these projects showcase the diverse and growing community that exists from Missouri to France. As our society ages, I know we'll see more characters like Daisy, Sonia and Jacqueline, and I hope they will push us to be a more dementia friendly community.
Jason Resendez is the Executive Director of the LatinosAgainstAlzheimer's Network & Coalition - a network of UsAgainstAlzheimer's.
Calling all HuffPost superfans!
Sign up for membership to become a founding member and help shape HuffPost's next chapter
This post was published on the now-closed HuffPost Contributor platform. Contributors control their own work and posted freely to our site. If you need to flag this entry as abusive,
send us an email
.