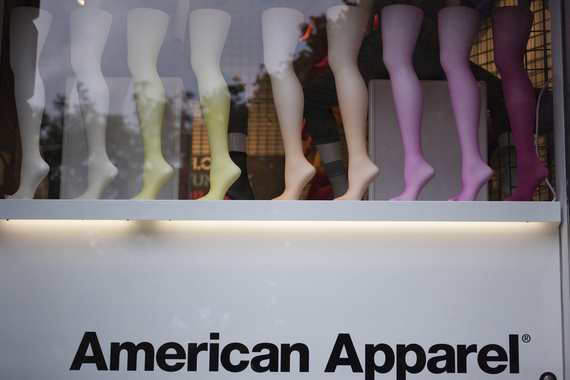 Perhaps one of the most controversial CEO's in North America, Dov Charney, has recently been terminated and replaced with the first female CEO of the notorious clothing company American Apparel.
Charney, the Quebec-born founding father of the brand, was suspended as CEO last June then rehired as a strategic consultant, only to be permanently terminated in December of 2014.
He's been replaced by Paula Schneider - a veteran in the fashion world with a well-earned resume and a track record in design, merchandising, sales, manufacturing, human resources and finance. The official change took place in January 2015.
Despite years of countless sexual harassment allegations, Charney was ultimately terminated by the American Apparel board for reasons solely financial, according to a letter from last summer that has since been leaked.
But as the long time (and only) CEO of American Apparel as well as the company's largest shareholder, Dov Charney did not go down without a fight. A day after receiving the termination letter which asked him to "voluntarily resign," he and his attorney responded with a tough rebuttal of their own: a letter that claimed they intended to "pursue legal action against the company on Mr. Charney's behalf" if they did not agree to the "immediate scheduling of a meeting with the board to address and attempt to resolve these issues."
According to an article released on Reuters.com, Charney plans to file a lawsuit against American Apparel for $40 million, claiming breaches of his employment contract, said his attorney. In addition, Dov is seeking 13 million shares of the company. Charney has denied all allegations of misusing company funds as well as his most recent sexual harassment accusation which included posting nude photos of a former employee on the internet. These matters are currently under investigation.
Since the founding the American Apparel, there have been a total of seven legal actions against Charney regarding sexual harassment. In 2011, four former employees came together to file a lawsuit against Charney led by Kimbra Lo, who claimed to have received "sexual text messages" from Dov and was "violently kissed" by him during what she believed to be an interview at his home to discuss a modeling position.
Earlier the same year another lawsuit was filed against Charney by a female ex-employee accusing him of sexual harassment, retaliation, gender discrimination and creating a hostile workplace.
Allan Mayer, new co-chairman of the AA board, told the New Yorker last year that Charney is "not a moral monster." However, he later said: "When you criticize his behavior, he says you're indulging in some form of sexual shaming. He believes he represents a very authentic and honest sexuality that middle-class America just can't accept."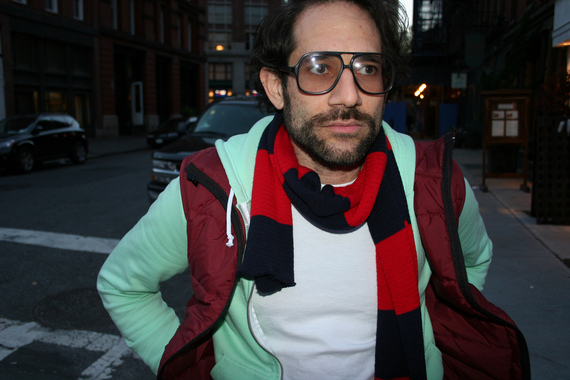 A female inside source who worked under Dov Charney agreed to speak with me on the condition of anonymity.

"I do think that Dov is crazy, good and bad," she said. "I think that some of the law suits could be true, but like anything, some may just be to take advantage."

She attributed the success of the company to Dov's unique and hands-on management style, saying that his "spend money to make money" attitude was especially exciting to young people:

"He wasn't frugal at all. . . he had a vision, he picked the right people. He was an entrepreneurial guy who just did it. People wanted to work for Dov."

"Part of me feels bad for Dov," my source admitted, "but there are still boundaries that need to be respected." Many people who worked closely with Dov firmly stand in their belief that the company will not be the same without him. There's even an online campaign sporting the hashtag #teamdov.
In regards to the $40 million lawsuit Charney is filing against the company that he built from scratch, our source says it isn't a surprise. "He built it, it's his baby. He wouldn't go down without a fight."
Hopes are high that Paula Schneider can turn the company's reputation around without compromising the edginess that AA is so well known for. This particularly pertains to their advertisements which have been controversial but the company has always taken pride in for using models that the average shopper can relate to and attempting to break down the walls of shame surrounding female sexuality.
"It's kind of like the TV show Girls," our source said, "the lead is not a traditional beauty, but so empowering, that's what makes it exciting."
In an interview with Marie Claire in response to changing the company's style or advertising, Schneider - the bold and experienced CEO who has earned her respect as top executive at companies like BCBG Max Azria and Warnaco - assured the public that she intends to "make sure it stays the cool brand it always has been."
Schneider says the brand will stay as edgy and provocative as before, but more focus on social awareness than sexuality: "This is an edgy brand, and we have to get past the idea that it's just a clothing brand. Our customers expect social commentary."
As a long time customer of American Apparel I couldn't agree more; I have always known the company to be rather outspoken on current political issues and the clothing they produce reflects this.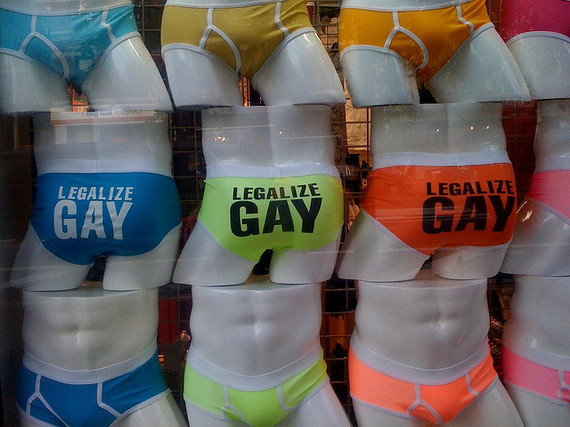 In several interviews, Schneider has stated that formalizing internal processes is a priority, so I would imagine she would be doing less micromanaging than Dov, who made himself a part of almost every process along the way from hand picking models (and sometimes being one) to manufacturing the clothing itself.
"This is a company that needed tweaking...better planning and forecasting," Schneider said. "My goal is to make AA a better company, while staying true to its core values of quality and creativity and preserving its sweatshop-free, made in the USA manufacturing philosophy."
It goes without saying that Paula Schneider has some big shoes to fill. She has to fix a smeared reputation and clean up financial losses, but being the renaissance woman she is with a valuable and varied background, it shouldn't be a problem. Her biggest hurdle might just be becoming the new face of a company so strongly associated with Dov Charney and it could take some time for people to accept the change.
Calling all HuffPost superfans!
Sign up for membership to become a founding member and help shape HuffPost's next chapter