There is a gloriously exuberant painting by abstract expressionist Joan Mitchell at the entrance of The Museum of Modern Art's (MoMA) latest exhibit, Making Space: Women Artists and Postwar Abstraction — it builds anticipation for good things to come. The exhibition is wonderful and well worth a visit. One disappointment I had, however, was at how few men were present at the press preview. Was this shameless disregard or were they just busy?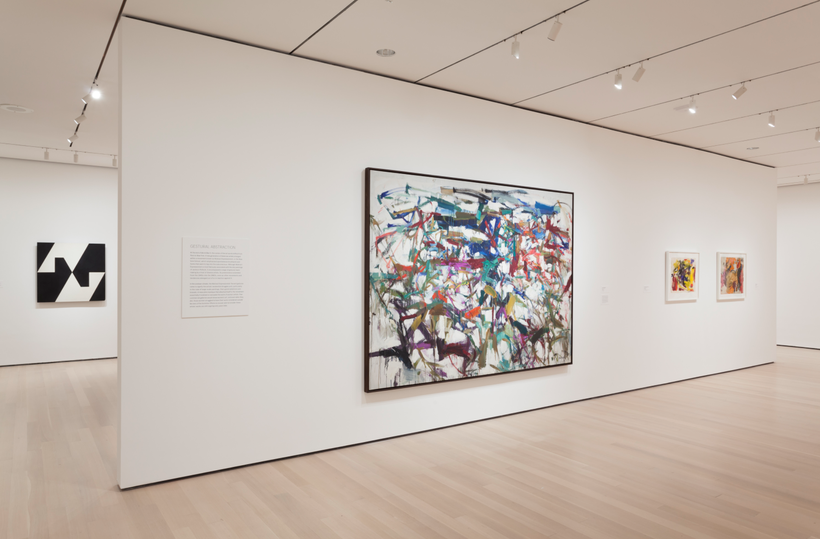 Making Space highlights the outstanding work of relatively under-recognized women artists from between 1945 and 1968, a period that saw the end of World War II and the dawn of the Feminist movement. Organized by Starr Figura and Sarah Hermanson Meister, with assistance by Hillary Reder, of the Departments of Drawing, Prints and Photography, the show is ripe with new work, some never before exhibited. Among these are pieces by artist previously unknown to me as well as stylistically uncharacteristic early works by art legends. What is abundantly clear is that if you removed the show title and the wall labels, the work represents a collective artistic force that is genderless, profound and beautiful. The abstract purity of the work, devoid of an imposed narrative, stands solidly on its own.
Drawn entirely from the MoMA's collection, the exhibition features nearly 100 paintings, sculptures, photographs, drawings, prints, textiles and ceramics by more than 50 artists. Featured are works that range from the muscular compositions of Helen Frankenthaler, Lee Krasner and Joan Mitchell; to the precise minimalism of Agnes Martin, Anne Truitt and Jo Baer.
Given the quality of this show I can imagine that MoMA would still dominate the world of modern art without needing to ever borrow from another institution. The museum's centennial in 2029 might provide the ideal moment to flex their essentiality to art with a year long retrospective on the institution itself.
One work in the exhibition that caught my eye was a postcard size collage of cut paper, cloth and string by Anne Ryan: a rich composition of subtle color and formal vitality. In another case, a grid of black and white patterned rectangles by the grand dame of Japanese art, Yayoi Kusama, from 1962, was surprisingly restrained compared to her brash later work.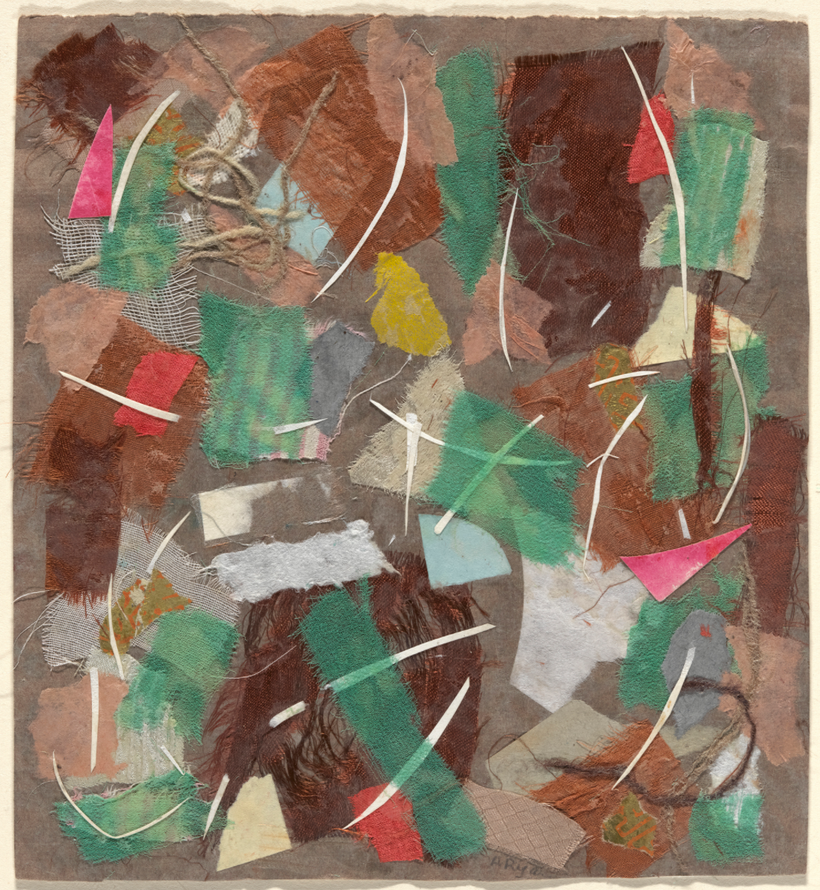 Although splashes of color are apparent in most of galleries in the show, my general impression is that muted tones, grays and monochrome dominate the exhibition. Additionally, the creative tools of geometry, high contrast, reduction and materiality these artists used have informed modern art and design ever since.
Women have been producing great art for centuries and their ancestors in primitive societies, much longer. Whether it is female hand stencils in ancient caves, the bravado of Artemisia Gentileschi in the 14th century, or Cecilia Beaux, Gabriele Münter and Louise Nevelson in more recent history, their collective contribution to art is undeniable. And, perhaps more importantly, pervasively influential.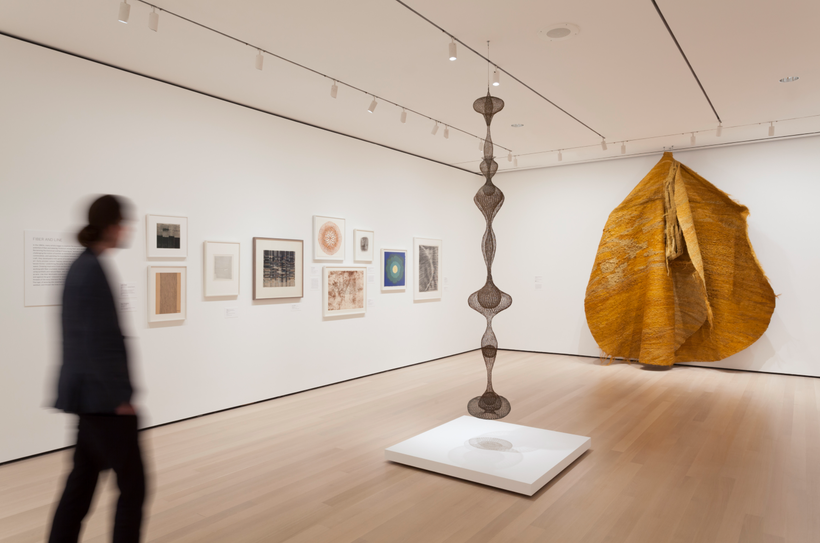 Nevertheless, it is always wise to reinforce this fact due to the tireless debate about gender equality in society and art. Making Space is not a politically motivated exhibition and it doesn't appear that the woman represented saw gender issues as a driving theme. What is clear, from the outstanding quality of what has been assembled, is that these artists, stood shoulder to shoulder with their male counterparts of the period and focused on one thing: making great art.
REAL LIFE. REAL NEWS. REAL VOICES.
Help us tell more of the stories that matter from voices that too often remain unheard.
This post was published on the now-closed HuffPost Contributor platform. Contributors control their own work and posted freely to our site. If you need to flag this entry as abusive,
send us an email
.