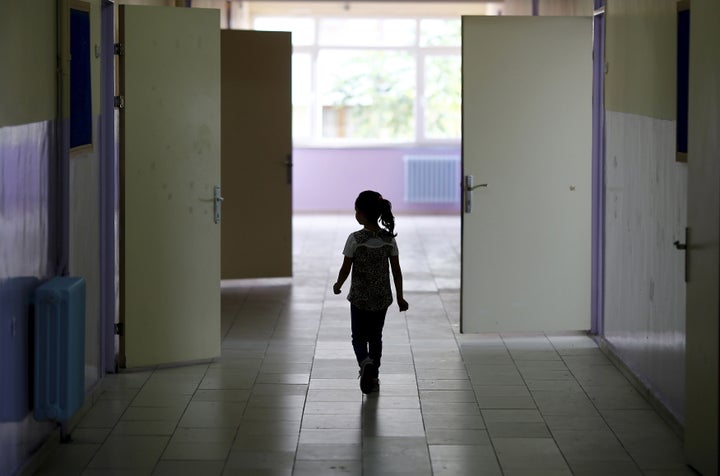 Made homeless in 2011 at the start of the Syrian Civil War, Aasir – now 12 years old – is a refugee in Turkey. Since the age of seven, she has spent 12 hours a day stitching clothes at a textile factory.
Rescued from child labor thanks to a global initiative, Aasir has now spent two months back in school. As a reminder of the hope only an education can unlock, Aasir now wants to be an engineer. Why? "I hope to study now when I am small so that in the future, when I'm older, I can help my country."
Aasir is just one of 265 million children long denied a basic human right – the right to education. From Nigeria's Chibok girls kidnapped from their school by Boko Haram, to the earthquake-hit communities of Nepal and the refugee camps of the Middle East, Africa and the Afghan-Pakistan border, millions of boys and girls are condemned to child marriage, child labor or are caught in the human trafficking current. Instead of learning in a safe school, they are left exposed to a sea of known and unknown miseries.
Instead of developing all the potential of all of the world's children, we are developing only some of the potential of some of the world's children. Indeed, the civil rights struggle of our generation is unending. Promises made in 2000 and then remade in 2015 to ensure no child would be shut out of the classroom remain to be honored. In 2016, not only are a quarter of a billion children and young people out of school, but another 330 million are not learning because we fail to invest in them even when they are in school.
"I hope to study now when I am small so that in the future, when I'm older, I can help my country."
Unless we change course, nearly half the world's children born this year will end their school years without the basic skills needed for the global labor market in 2030. And come the middle of the century, one African child in three will leave school without completing their basic secondary education. By then, Korea, Japan and Taiwan will deliver higher educational opportunity for 80 percent or more of their school leavers while the Central African Republic, Congo and Niger will, at best, struggle to reach five per cent.
In the report, we show how we can harness new technology – from new software to cutting-edge hardware such as smartphones – to make the world's greatest teachers and libraries available to the poorest child in the most remote areas. To achieve this vision, reform and investment are urgently needed to raise standards, hold education leaders accountable and deliver results. Innovation in teaching and learning must move rapidly to the center of the education agenda.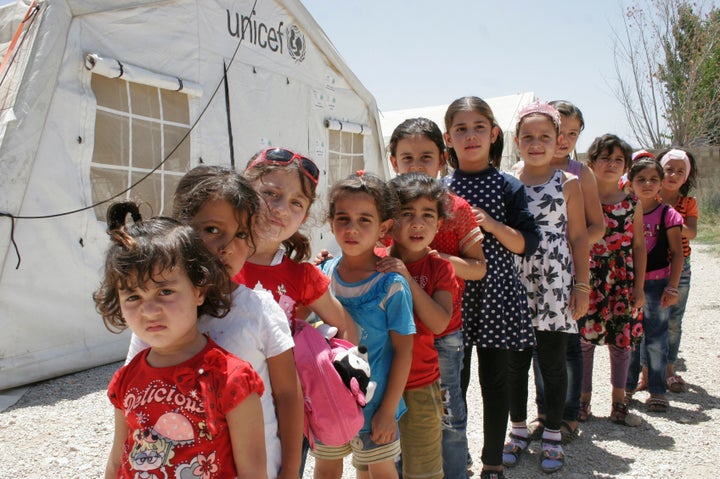 Today, just one classroom in 10 in the poorest countries is online. While factories have become automated, hospitals digitized and homes hardwired, the classroom remains a largely unreformed learning hub, barely changed in centuries despite the urgent need of high-quality teaching. Under our plan, all classrooms – from the most remote villages to the most desolate refugee camps – will be online with a digital infrastructure. We expect national governments to lead in financing education, leveraging the dividends of growth and meeting realistic targets for education spending.
And those governments willing to invest and deliver reform should have the support of the international community, which should work to provide financial assistance. Indeed the one set of institutions that can make the most financial impact today – multilateral development banks – should be mobilized in support of universal education.
Alarmingly, few leaders are the subjects of public pressure to resolve education shortcomings. Few leaders believe they might lose an election over classroom failures, even if their systems are in a state of near collapse. So our report summons children, parents, students, teachers and civil society interested in the future of learning to join the front the line of an education revolution.
"What has been called the 'lost generation' will have hope."
If every right implies a responsibility, every violation demands a response. Our Commission outlines a right of redress: an appeal available to parents to the human rights councils of the U.N. when and where the right of a child to education is violated. In turn, the General Assembly and Security Council should scrutinize countries' educational advancement and draw attention to human rights violations such as child labor and marriage, discrimination against girls and the denial of schooling.
Our aim is to be the first generation that guarantees every child a place in school. The evidence we have amassed, the voices we have heard and the stories we have come to know – tragedies such as Aasir's – are enduring reminders of the challenge this century has to overcome.
And we know the way forward. An education accelerates economic progress, unlocks hitherto untapped talent and unleashes unimagined potential. By reaffirming education's status as a human right and economic imperative, we realize a far more powerful truth. Out-of-school children previously denied any possibility of planning and preparing for their future will be able to do so. At last, what has been called the "lost generation" will have hope.
Before You Go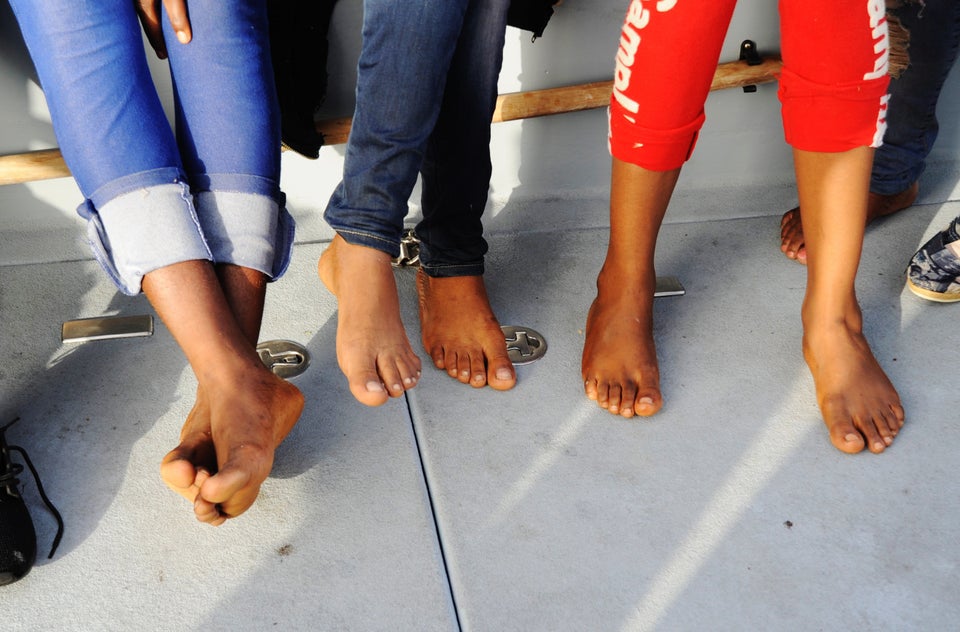 Snapshots From A Refugee Rescue Mission In The Mediterranean
Popular in the Community