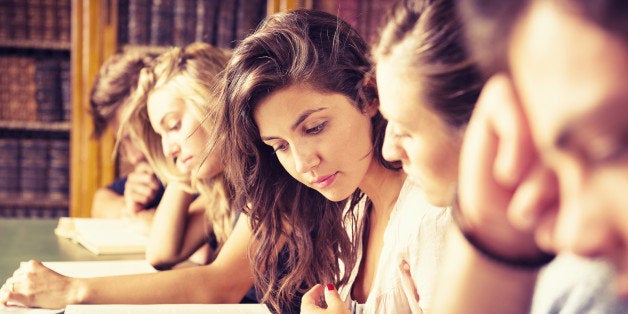 After years of turning away qualified students, universities nationwide now find themselves in a new spot -- competing for a shrinking pool of potential applicants. And that's forcing them to change how they recruit prospective candidates.
Gone are the mass emails and glossy brochures that once filled seniors' virtual and physical mailboxes.
Now recruiters are going for the personal touch -- talking with students individually, following up with them as they work on their applications, and staying connected once they're admitted.
And they're casting a wider net, extending that personal touch to students from out of state as the nation's population of high school-aged children retreats from record highs.
"You see people reaching over the borders," said Michael Elgarico, director of undergraduate admission at California Lutheran University in Thousand Oaks. "We're looking closely at how the demographics are shifting."
Some universities are even hiring admission officers who live in the states where they want to attract students.
Gary Bednorz works for the University of New Mexico but lives in Ventura. His job is to attract California students to New Mexico, a university they might not have considered until he started selling it to them. He tells them they can get a discount on out-of-state tuition, they may be able to finish in four years, and they'll be near the mountains.
"You try to get them to look at your school and get them to apply," Bednorz said. "Students here are being targeted."
Bednorz is a member of the Regional Admission Counselors of California, which represents recruiters who live in California but work for universities in other states. Membership has grown from about 25 members 10 years ago to roughly 80 now, Chairman Ed Devine said. And it's likely to grow more as universities continue to look to other states for students.
"There are just less fish in the water," Devine said.
California is one of the most popular areas to recruit students, Devine said. The others are Chicago, Texas, Colorado, the mid-Atlantic and New England.
Admission officers who live in other states understand the culture and can establish more personal relationships with the students they're trying to attract, he said.
"Students will decide to take a look, research that school, because of the personal connection," Devine said. "You offer that old-fashioned handshake, make that personal connection, and your school starts to stand out. They see you as not just a promoter of your school."
Many members of the association work for universities that participate in the Western Undergraduate Exchange, or WUE. The association offers discounted out-of-state tuition to selected students who ask for it when they apply. In most cases, students who receive the discount pay 150 percent of in-state tuition. So if annual tuition for residents is $12,000, it would be $18,000 for students from out of state.
California universities, in turn, are increasingly looking out of state for students -- and also going for that personal connection.
CLU primarily recruits in the West but is also going overseas, visiting high schools and participating in college fairs, Elgarico said. If students are interested, they might interview them right there, he said.
"We're bringing the Cal Lutheran experience to them," he said.
It also is helping to pay for far-flung students to visit CLU if they can't afford the trip. That can be reassuring for both students and their parents, Elgarico said.
"We all want the best and brightest," he said. "We're always mindful that there's a critical mass of high school students that's shrinking. We have to think about where the students are going to be."
(c)2013 Ventura County Star (Camarillo, Calif.)
Distributed by MCT Information Services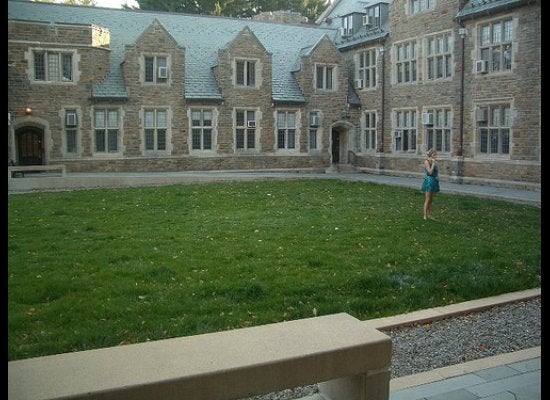 Top 10 Colleges with the Happiest Students
Popular in the Community