 A growth in out-of-state residents attending public universities is crowding out poor and minority students and making it more difficult for people from those backgrounds to get ahead, a new report argues.
The increase in the percentage of non-resident students enrolling at state flagship universities has "a significantly negative relationship" with the number of students from low-income and "underrepresented racial groups" enrolled, write Bradley R. Curs, an associate professor at the University of Missouri, and Ozan Jaquette, an assistant professor at the University of Arizona, in a new research draft presented this week at an American Educational Research Association meeting.
"Non-resident students are typically more affluent than resident students because only affluent households can afford non-resident tuition prices," Curs and Jaquette write. "Therefore, growth in non-resident students may crowd-out enrollment opportunities for students from low-income households."
For every 1 percent decline in state revenues, the research institutions in their sample increased freshmen nonresident enrollment by .76 percent, from 2001-2011. They found in the March 2013 paper that doctoral institutions were even more likely to boost out-of-state student enrollment, increasing it by .9 percent for every 1 percent decline in state revenues over the same period.
This strategy appears to be limited to in-demand flagship universities with strong national profiles, the authors concluded. So while the University of California-Berkeley could easily boost out-of-state enrollment, for example, the UC Merced campus may have a bit more trouble.
"[D]eclines in state appropriations may have the unintended effect of compelling institutions to prefer non-resident students over resident students," Curs and Jaquette wrote in the March paper. "Given that non-resident students are less likely to remain in the state upon graduation, the decline in state support for higher education may have negative effects on the number of college-educated workers entering the labor force."
CORRECTION: The paper was presented this week at a meeting of the American Educational Research Association, not a meeting of the Association for Education Finance and Policy.
Support HuffPost
The Stakes Have Never Been Higher
Related
Before You Go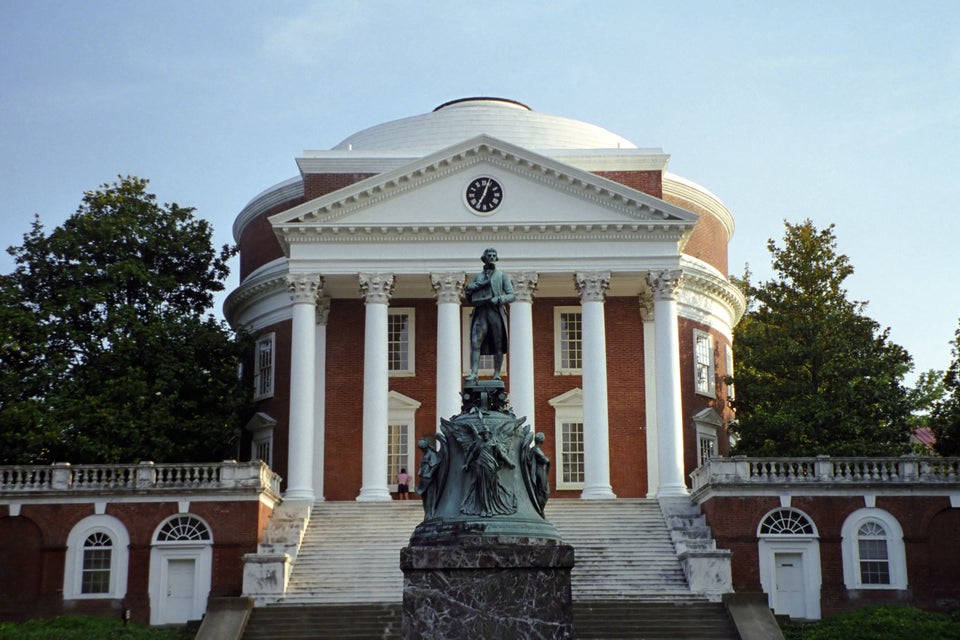 Out-Of-State Enrollment Numbers At Public Colleges (Numbers From The College Board Unless Otherwise Noted)
Popular in the Community