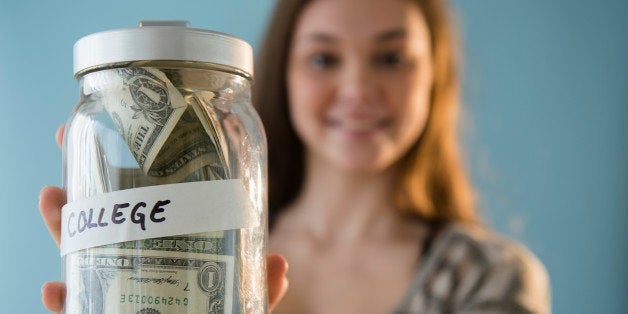 So you just got into this fantastic college that makes your parents sigh with relief. There's just one catch—you're an out-of-state student, and the tuition that you have to pay makes you cringe every time you look at the long line of digits. If you cry a little inside just thinking about what could've been if your parents had just picked a different state to live in, you've come to the right place. Check out these four ways to get in-state tuition even when you're from out of state!
1. Ask colleges in neighboring states for reduced tuition
Neighbors help neighbors out, even when it comes to college tuition. If you've been accepted to a college in a neighboring state, it's worth a try to call the college's financial aid office and see if the college provides lower tuition costs for students who live in neighboring states or who live close to the state border.
If you're lucky, your neighbor might really know how to lend a helping hand! According to Mark Kantrowitz, student financial aid expert and senior vice president of financial aid help website Edvisors, in-state tuition can be as little as a third of out-of-state tuition. That's a lot of savings!
2. Look for a regional exchange program
Regional exchange programs also act like friendly neighbors, but on a much larger scale. They're financial aid programs that reduce out-of-state tuition for students attending school in a certain region.
"Sometimes a group of nearby states enter into agreements where students in adjacent states can get in-state tuition rates," Kantrowitz says. "Sometimes this is restricted to academic programs and majors that are not available in the student's home state."
Programs that waive the difference between in-state and out-of-state tuition for students who qualify include the National Student Exchange, Academic Common Market, Midwest Student Exchange Program, the New England Board of Higher Education and Western Interstate Commission for Higher Education.
Pay close attention to the programs' deadlines, guidelines about eligible major choices, academic requirements and capacity limits, because they can differ for each program! With a little research, you'll be saving big bucks in no time.
Calling all HuffPost superfans!
Sign up for membership to become a founding member and help shape HuffPost's next chapter
BEFORE YOU GO
PHOTO GALLERY
Colleges With The Most School Spirit