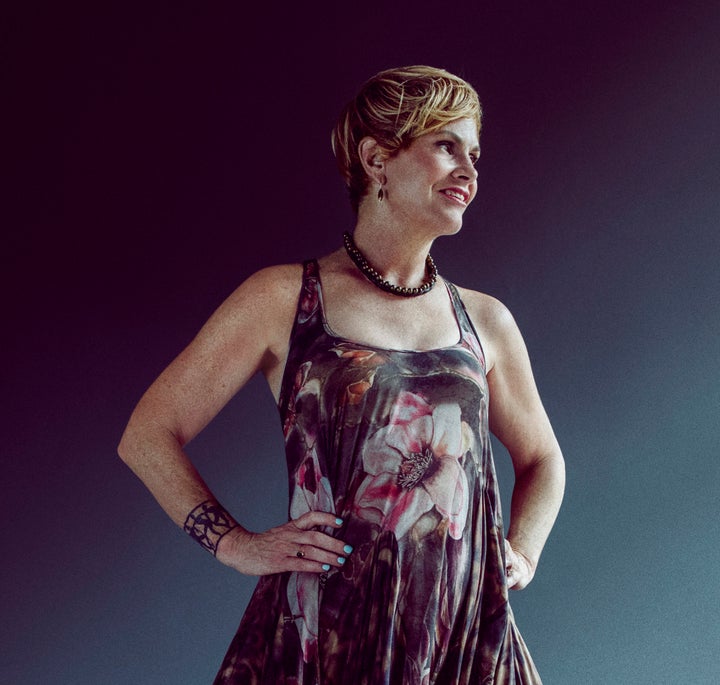 In the mid-nineties, the music industry had championed a throng of female singer/songwriters. Sarah McLachlan kicked off Lilith Fair. Women like Alanis Morissette, Jewel and Sheryl Crow took firm grips on the charts and showed no signs of letting go. While the bombast of uber-polished boyband pop was in the offing, much of the soundtrack of those years was decidedly female. On the crest of that wave, with three critically acclaimed albums already under her belt, was singer/songwriter Shawn Colvin with her Grammy-winning masterpiece, A Few Small Repairs.
First released in October of 1996, Colvin now celebrates the 20th anniversary of the album's release with a special remastered edition, featuring an additional seven bonus tracks. The offering also marks the first time the record will be available on vinyl and comes with newly written liner notes where the singer, along with longtime producer-collaborator John Leventhal, recounts the experience of putting the project together all those years ago.
On a phone call from the road, Colvin, who now makes her home in Austin, Texas, offered some perspective on the iconic collection. Hers is a story full of twists and turns, including marriage, bouts with clinical depression and divorce. The latter provided the then 41-year-old with much of the inspiration for Small Repairs, making it one of the defining musical offerings of that era. The chart-topping success of the hit single 'Sunny Came Home' went on to win her Song of the Year and Record of the Year awards at the 1997 Grammys. Currently touring in support of the album's anniversary edition, she's playing the entire record live at every show, and at 61, her crystalline voice is as full as it ever was.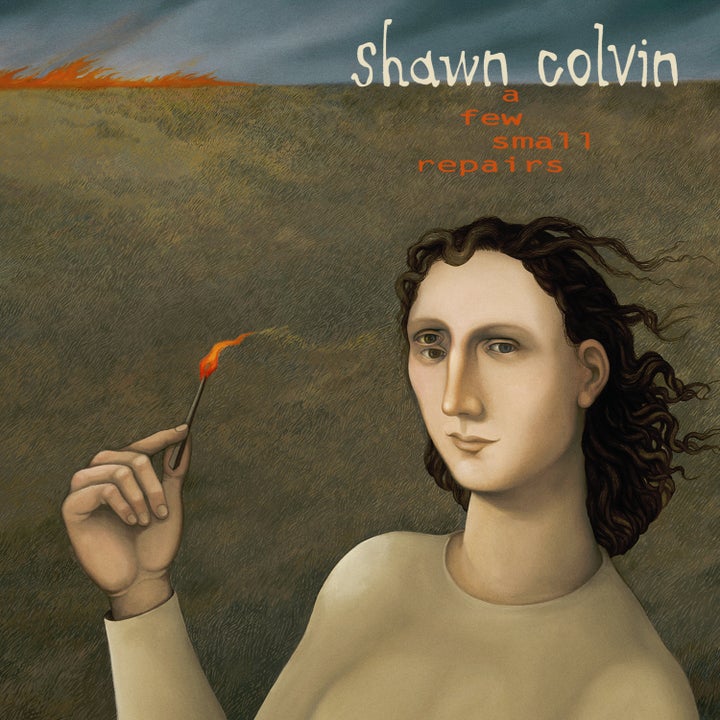 You've called yourself a reluctant writer. When you look back on the album, is it challenging not to criticize the songs?
Shawn Colvin: I don't really have a problem with any of my records but with this one especially, there are no regrets. It was a pretty loose process and we were very inspired. Not feeling any pressure. Anything went. We had confidence. We didn't have a goal to have a hit, the irony of course being that we had a hit. I love the record and wouldn't change a thing.
Did you go into the studio with these songs written in advance or did you write in the studio?
SC: Half were done and half were written in the studio.
Were there any leftover songs that ended up on later albums?
SC: We were trying to think if there were any outtakes to put on the bonus CD. There were ones that we started but none that we recorded. We just did what's there.
Is there something essential about a Shawn Colvin song?
SC: I made a promise to myself to write songs I liked. I'm an acoustic singer/songwriter and I need to be able play every song by myself on guitar. No matter what the production ends up being on the record, I've got to be able to go out and sell it all on my own. It's about connection. I'm not a go-out-with-a-band artist. I'm an intimate, storytelling folk artist. It guides the writing and makes for a concert that I'm proud of.
What comes to you first when you write songs? Lyrics? Melody?
SC: It depends. When I'm writing with John Leventhal, the music that he's written mostly comes first. And I'll write the lyrics and the melody. With "The Facts About Jimmy" I wrote the lyrics first. With "I Want It Back," I started that song with lyrics and melody on guitar. As far what came first then, it was often both at the same time. I had the first two chords, which I totally ripped off from (Joni Mitchell's) Cold Blue Steel and Sweet Fire. That tuning, those two chords together, that rhythm. And the words came to me. I can't think of a case where I had to go back and redo a vocal because the lyrics got changed.
With 'Sunny Came Home' being such a big hit, do you ever get tired of being asked to play that song? Do you feel compelled to play it because audiences are so familiar with it?
SC: Never. That's the thing, I love that song. The record was one hundred percent great with me. There's a couple I feel that way about, like 'Diamond in the Rough' or 'Shotgun Down the Avalanche.' I do feel it's a service to the audience, playing them. I'm into the dynamics of the setlist.
How did the singles get picked?
SC: With the singles, it didn't matter to me. We loved everything about the record, but we didn't expect any of what happened with it. Our edict was that we didn't want to change anything. We didn't want to go back to the drawing board, production-wise, and add anything or cut it to make it more radio friendly. I'd done that before with previous records and while I don't think I'd compromised anything greatly, it hadn't really worked. I didn't see the point. We told the label to do what they wanted because we weren't going to invest in this idea of what they thought is play-worthy.
I'm a touring musician. I don't watch the charts. I had the kind of success I'd hoped for. I won Grammies for a folk record and that was magic. I was touring when they were pushing 'Sunny Came Home' and I didn't really check in and see where it was going. There were rumblings in my camp that it was doing well, but the way that I really started to dial in that it was becoming popular was on tour. I was part of a trio with Larry Klein and Steuart Smith and we were playing Lilith Fair dates together. We started getting an amazing response to 'Sunny' when we did it live. Lighters. And the wave! (Laughs) The live performance showed me that it was going up. The head of radio at Columbia, Charlie Walk, called me and said, "Sunny's coming home, baby!"
Was there pressure to repeat that success either from yourself or from the label?
SC: Yes, absolutely. From both the label and myself. I don't think the record label was too pleased that I followed up a hit record with a pregnancy because it tends to screw up your priorities and time management. But I was 42 years old though and it was time. So it took a while to make the next record. We did try to address radio with a few of the songs but, you know, it didn't work.
How did you navigate that?
SC: It sucked. I went crazy. We wouldn't have minded having another big record but in essence I probably waited too long. It was a perfect storm of a great song and the trend of women songwriters getting a lot of attention. That trend had passed and I don't think it works for us to tailor our intentions to writing hit songs. I'm proud of what we did but it wasn't easy. There hasn't been a place for that kind of music in pop radio for a long time. That's why the Americana moniker and umbrella is helpful and important because it's a home for musicians like me.
In your memoir, Diamond in the Rough, you openly discussed navigating depression. How did your success impact that condition?
SC: One really had nothing to do with the other. My depression is a chemical imbalance. It's not particularly situational. If all is going well, which it has been for a number of years now, I'm capable of working and enjoying life and being a good mom. I did fine until my medication reached a point of no diminishing returns and in the wake of a breakup and a combination of the medication being tweaked and not working, I did have a pretty serious depression around 2009. But there was no crash with it after A Few Small Repairs.
Was there anything about the return to the album that surprised you in any way?
SC: I don't want to blow my own horn too much, but I am one hundred percent okay with it. It's really good.
You tour so often. What draws you back to the road?
SC: I think I'm really good at it. I've always been good performing live. I enjoy the relationship with the audience, especially when I play solo, tell stories and move people. That's the point, you know? And it's how I make a living. You don't make a living off of selling records anymore. As a songwriter you make money off a radio hit, but now touring is my bread and butter. The lucky thing is that I enjoy it more than I ever have and feel super grateful for it. I'm 61, you know? Not every artist has longevity and while my audience might not be as big as was with A Few Small Repairs, I have a loyal following and they'll buy tickets to see me do what I love. I'm more appreciate of that than ever.
What's next for you? Is there new music on the horizon?
SC: I just made a follow up to my Christmas lullaby record. This one is all lullabies, based on a book that was given to me when I was eight years old. I don't really want to make a children's record but I so love this book and the lullabies in it. My producer was Doug Petty and he was given the same book. It's called The Starlighter and it'll be out on February 23rd. It's different from my usual stuff. It's not an acoustic folk record. It's more orchestral. Jazzier, I guess? And of course, John Leventhal and I are writing and we will make a record, but that has its own process.
The 20th Anniversary Edition of A Few Small Repairs is available now on iTunes and Amazon.
Take a look at a solo acoustic performance of the mega hit, 'Sunny Came Home" below:
Popular in the Community