The rumors about Jeffrey Deitch's inevitable exodus from his position as director of MOCA have been circulating for months. But in the last couple of days, these rumors have escalated to a fever pitch, partially because of LA Weekly blogs' post Monday night claiming that Deitch will be leaving by the end of the month. So far, MOCA officials have refused to comment. However, there is expectation that a formal announcement will be made on Wednesday. Stay tuned.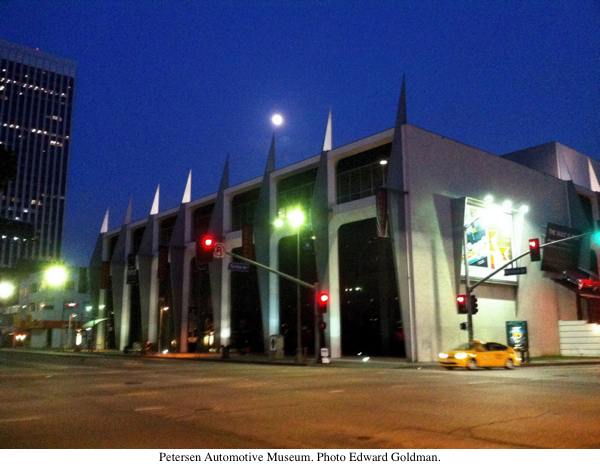 Meanwhile, there is good news coming from one museum on Miracle Mile, a museum that is not necessarily on the must-see list for art aficionados. But for passionate car lovers, The Petersen Automotive Museum, located across from the LACMA campus, is definitely a place of worship.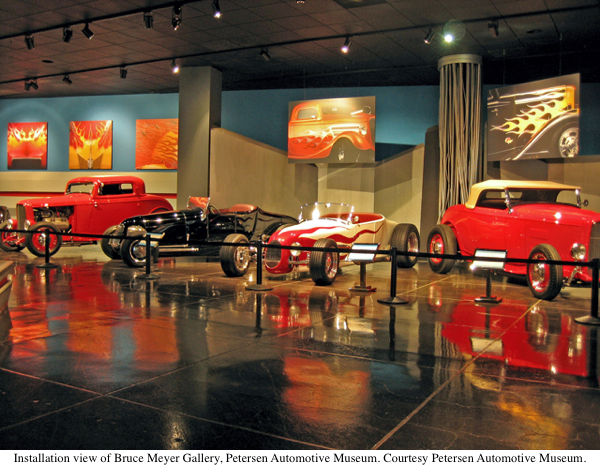 Don't feel guilty if you, like me, visited this museum only once or twice in its almost twenty years of existence, during which it has been hiding behind the dull façade of the former Ohrbach's department store (on the corner of Wilshire and Fairfax). There are plenty of amazing-looking vintage cars on display in the museum, but they are presented in an exceedingly banal manner. It is as if no one told The Petersen about the extremely successful exhibition, The Art of the Motorcycle, at the Guggenheim Museum a few years ago. It was an amazing spectacle of an exhibition designed by Frank Gehry, so it was not surprising that New Yorkers flocked to the exhibition in record numbers.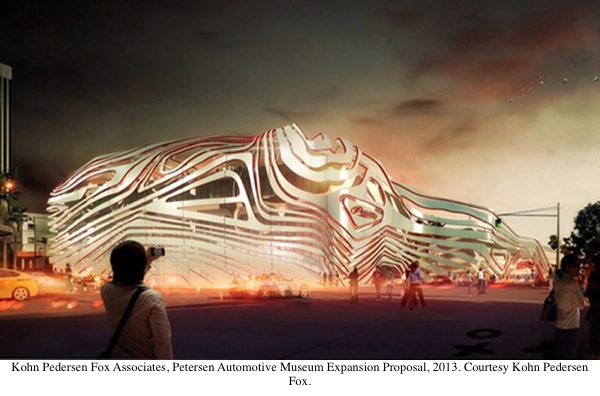 The Petersen Museum just announced an ambitious plan for a complete exterior overhaul by New York-based architectural firm Kohn Pedersen Fox, which proposed wrapping the entire building in stainless steel ribbons, evoking the spirit of Art Deco. The preliminary rendering looks rather eye-catching. If this project becomes reality, it will make the LACMA pavilions across the street look even more lackluster in comparison.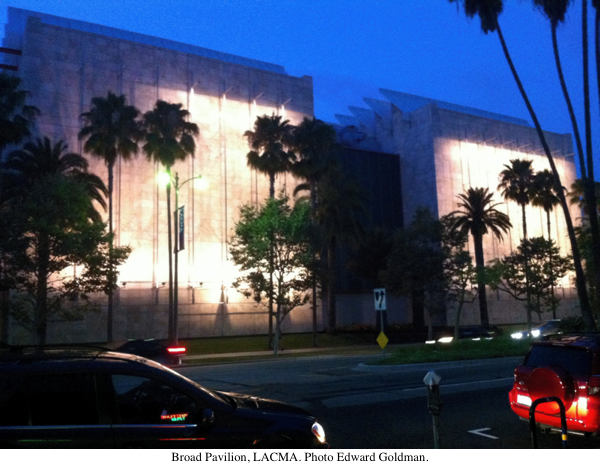 The big controversy connected to this plan is the museum's intention to fund this project by selling a number of its rare vintage cars. Such a sale would be a betrayal of the intentions of the private collectors who donated these valuable cars to the museum.
But there is a much more dramatic museum sale looming on the horizon -that of the Detroit Institute of Arts. Having recently filed for bankruptcy, the city of Detroit is a mess. All of its public assets, including the treasures of its art institute, are on the table. In light of the recent report about nonstop art acquisitions by Qatar - a tiny but enormously wealthy Persian Gulf country - these historically important Detroit Institute art collections could be sold and shipped to the Middle East. You think it's an exaggeration? Not at all. The annual acquisition budget for the Qatar Museums Authority is about $1 billion. And in 2011, they forked over a ridiculous $250 million for Cezanne's Card Players, which is four times the price of any previous sale of his paintings.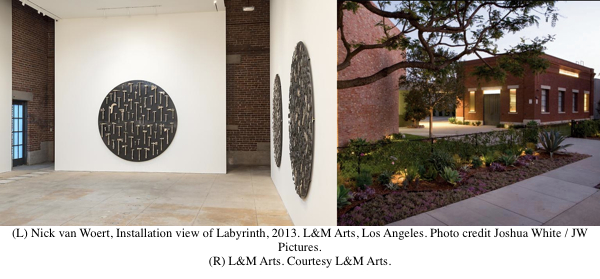 In conclusion of today's program, I want to urge you to hurry up to see the current and, unfortunately, last exhibition at L&M Gallery, as the gallery is closing in August after less than three years of operating here in Venice. Among the high profile New York galleries that expanded to LA in recent years, L&M has had a particularly impressive run of exhibitions, such as Paul McCarthy, Barbara Kruger, Willem de Kooning and Louise Nevelson. It is sad to imagine these elegant buildings, designed by LA-based architect Kulapat Yantrasast, becoming vacant or, even worse, demolished. Among the new crop of galleries popping up all over LA, L&M was notable for its more intimate and less institutionally stark design. One hopes that another smart and ambitious art dealer will recognize the unique qualities of these buildings and take advantage by opening a new gallery in this space. Let's cross our fingers...
Edward Goldman is an art critic and the host of Art Talk, a program on art and culture for NPR affiliate KCRW 89.9 FM. To listen to the complete show and hear Edward's charming Russian accent, click here.
REAL LIFE. REAL NEWS. REAL VOICES.
Help us tell more of the stories that matter from voices that too often remain unheard.