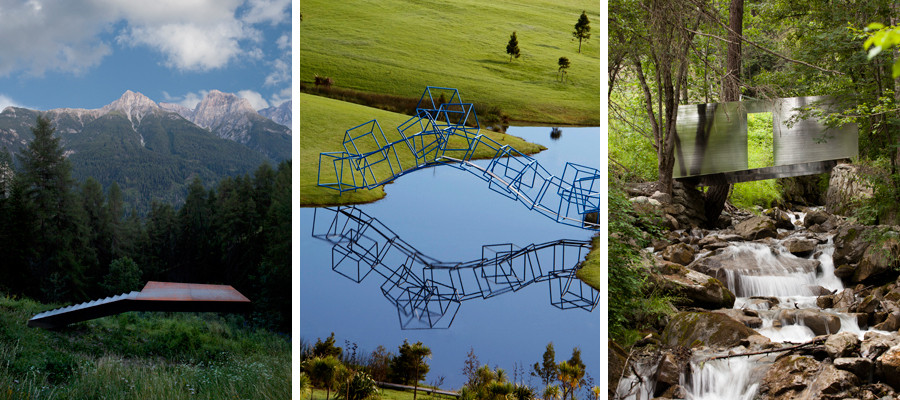 Of course, Warhol wasn't actually a land artist, nor was he defined by his love of public art. For that, we should turn to artists like conceptual fiend Anish Kapoor, environmental installation master Agnes Denes or large-scale sculptress Ann Hamilton. These are the men and women who populate the pages of Outdoor Art, a newly published book devoted to the "extraordinary sculpture parks and art in nature."
Inlcuding massive monuments that stand apart from their surrounding landscapes and meticulously curated gardens chock full of camouflaged masterpieces, the tome compiled by German-based art historian Silvia Langen highlights the metamorphic power of creation.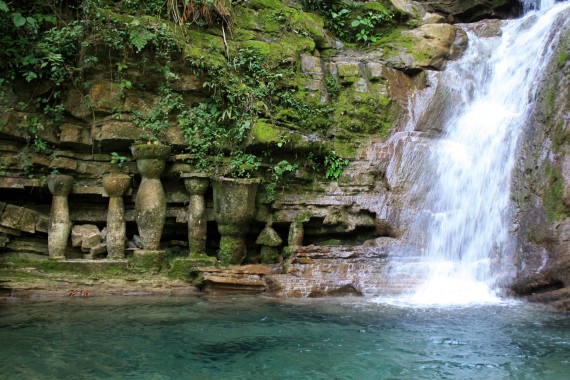 A natural waterfall flows down a rock wall in Las Pozas, a dreamy, little-known garden of surreal art in Mexico's northeast jungle. The garden was created by the late Edward James, a British multimillionaire and arts patron who favored surrealists like Rene Magritte and Salvador Dali. (AP Photo/Teresa de Miguel Escribano)
But more importantly, the book underscores the harmony possible between art and nature. For two years, Langen and her husband traveled the globe visiting sculpture parks, outdoor art gardens and isolated artworks situated in the expanses of Mother Earth. Most of these works, whether they are site-specific or merely too big for the halls of a museum, avoid disrupting the world around them, and rather accentuate the hills, the bodies of water, the dense forests that provide space.
The artists and collectors responsible for the works are often just as concerned with the integrity of the field or mountainside as they are the sculpture or installation.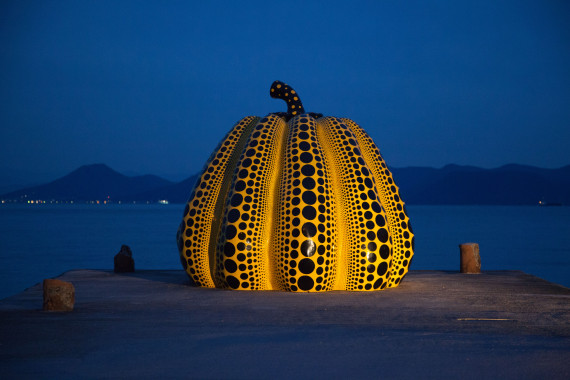 This pumpkin, created by artist Yayoi Kusama, sits on a pier overlooking Japan's Seto Inland Sea. (WikiCommons)
"In an era such as our own, which has been colored by urbanization, industrializing and environmental pollution," Langen proclaims in the book, "the unprecedented, enduringly high level of interest in all things horticultural, in nature and ecology is readily understandable. And so it makes perfect sense to place art in natural settings, particularly since nature itself is the original, perfect, multifaceted work of art."
Echoing Warhol, her selection of 25 outdoor art spaces keeps this idea in mind -- that Earth comes before art. Below is a preview of Langen's book, including 10 of the artworks on display in her photography-heavy publication.
Support HuffPost
The Stakes Have Never Been Higher
Related
Before You Go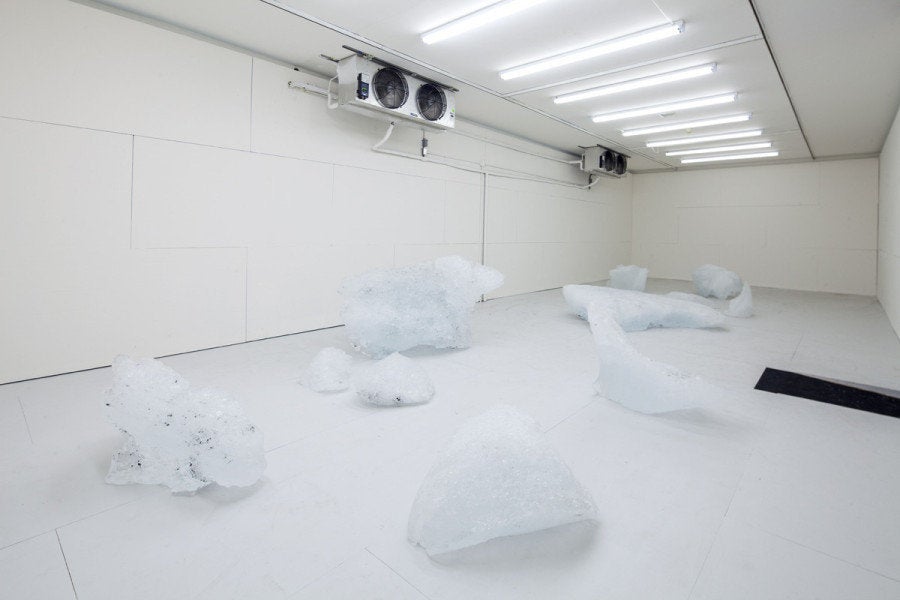 Green Artists Making Climate Change A Priority
Popular in the Community