Even though fall brings its own opportunities to entertain, the end of summer always feels like there was never enough time celebrating the outdoors. But the brilliant designers who submitted their work below to our friends at Porch.com, have reminded us that there is a way to extend summer (as well as those patio parties and al fresco dinners) -- with an outdoor fireplace.
Place a floor-to-ceiling fire fixture under a lofted veranda to turn any outdoor space into an additional room.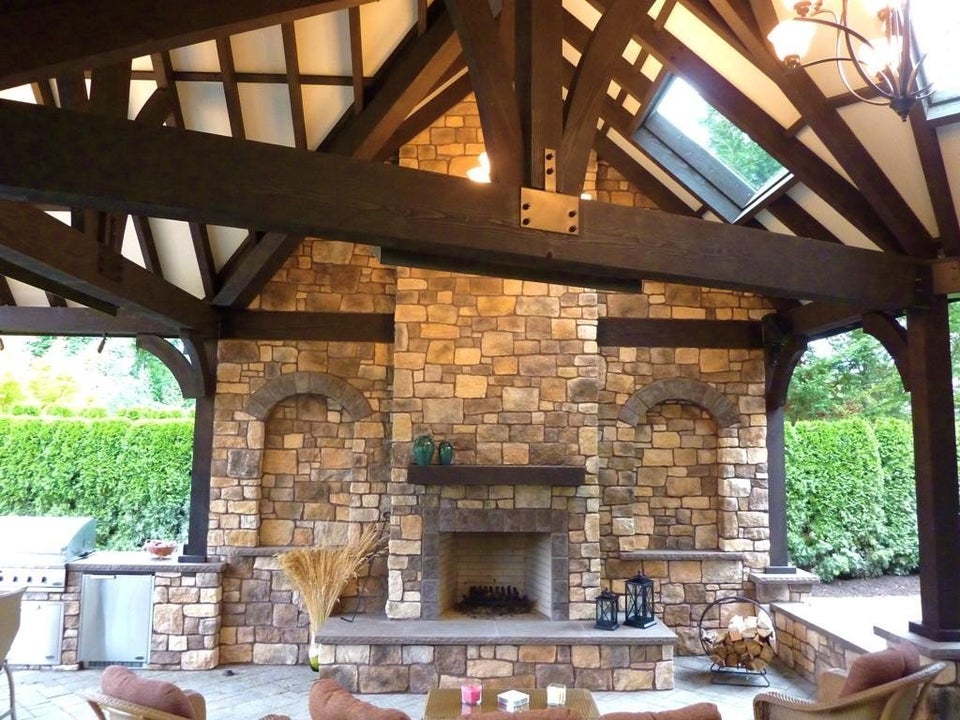 Skip the camping trip. Gather some cozy seating and a couple throw pillows around the fire, in the comfort of your home, instead.
Use string and path lights around your fireplace to open up a patio and give it a welcoming vibe.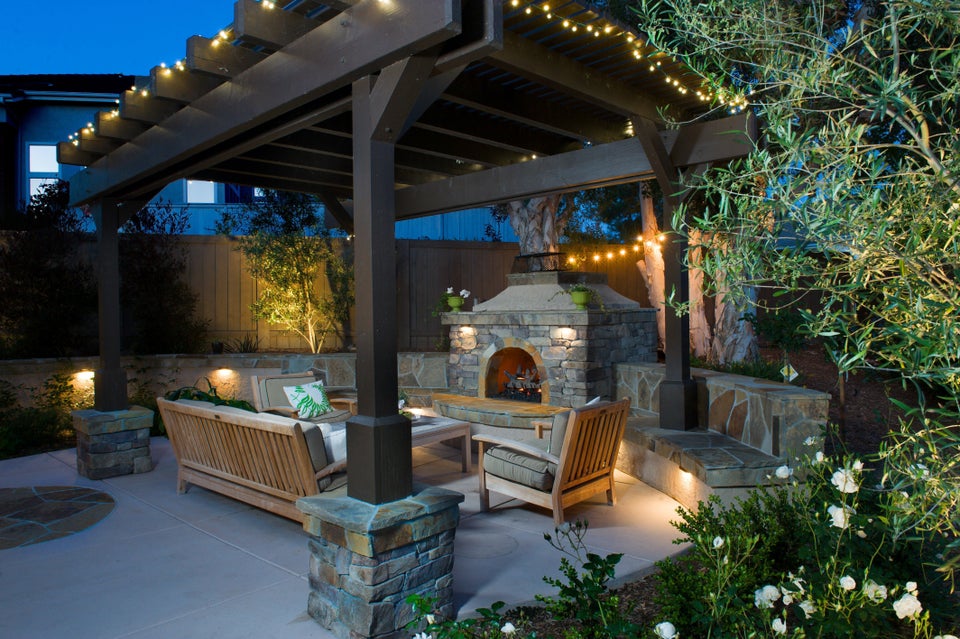 Going for a more intimate feel? Use a fireplace as an anchor for your outdoor area.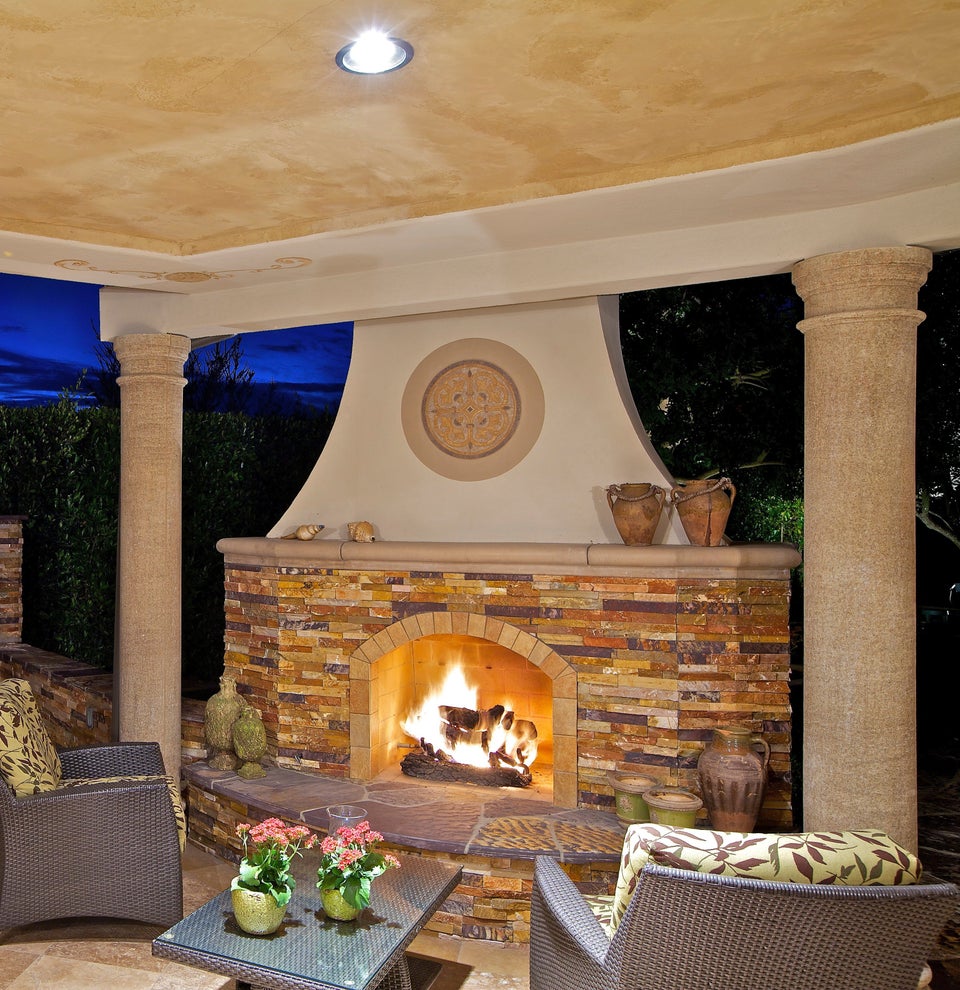 Swap out a deck table for a coffee table and you (and your fireplace) will feel right at home.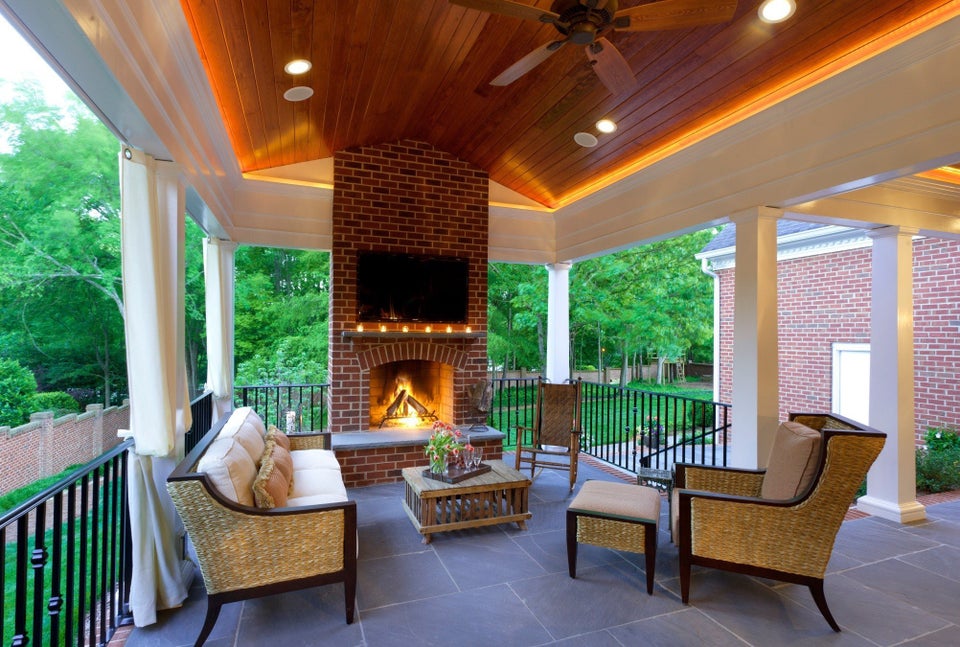 Look to a catty-corner fireplace to tie a seating area and an outdoor kitchen together flawlessly.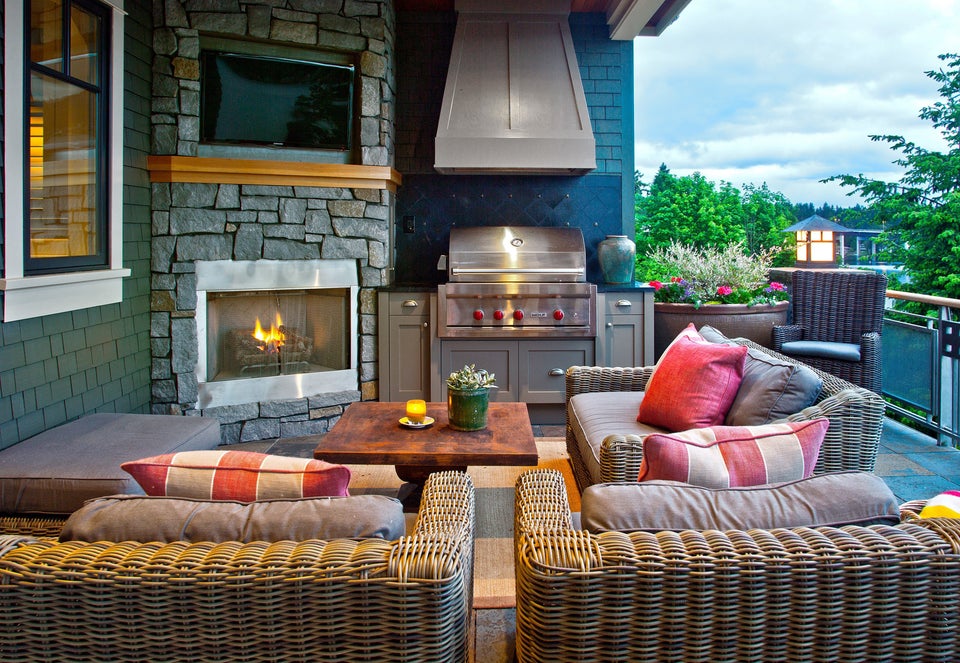 Set a fireplace on the far corners of a beautifully landscaped property for the ultimate stay-cation.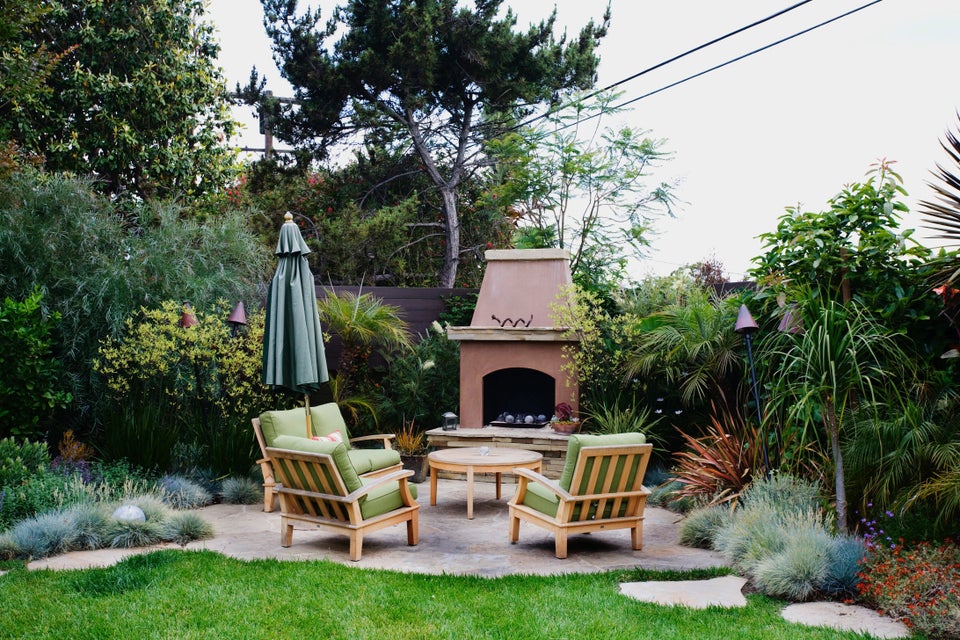 Are you an architect, designer or blogger and would like to get your work seen on HuffPost Home? Reach out to us at homesubmissions@huffingtonpost.com with the subject line "Project submission." (All PR pitches sent to this address will be ignored.)