A room with a view is great... but what about a hot tub with a view?
If you've yet to experience the bliss of soaking in a hot tub under the stars with a stunning view of nature, you haven't lived.
Whether it's a dip in your skivvies or a private soak au natural, these tubs are a recipe for utter relaxation.
Check out some of our favorite outdoor bathing spots below.
Heritance Kandalama Hotel, Dambulla, Sri Lanka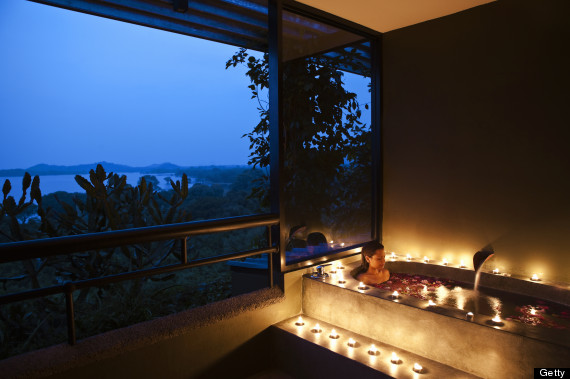 Mowani Mountain Camp, Damaraland, Namibia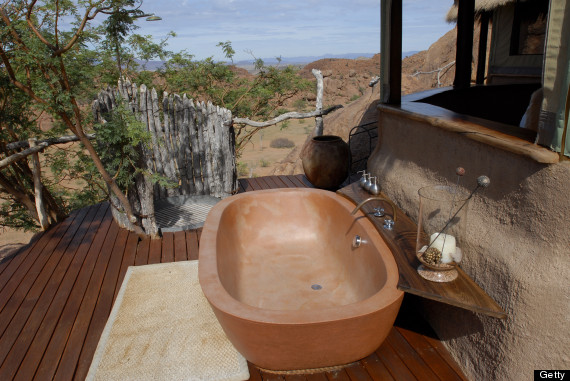 Elsa's Kopje Boutique Safari Lodge, Nairobi, Kenya