Just like layering clothes and accessories makes an outfit feel more complete and personalized, the same goes for layering lighting. My favorite outdoor lighting tips involve thoughtfully layering 3 types of lighting to create a warm and welcoming atmosphere. Here's how to layer lighting outdoors -- just in time for stylish summer entertaining.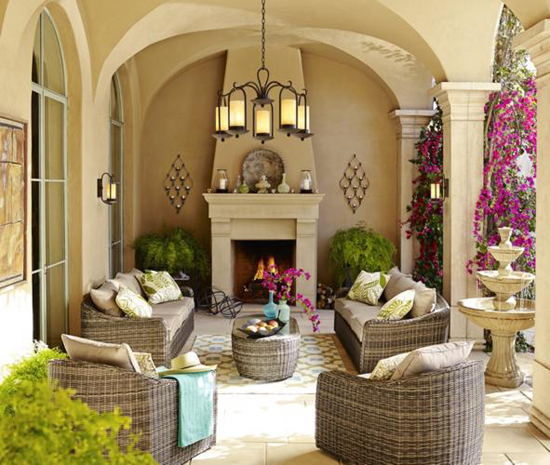 Tip #1: Put the Basics in Place with Ambient Lighting. Also known as general lighting, ambient outdoor lighting provides a comfortable level of light. If you have a covered outdoor porch, ambient lighting starts with an outdoor ceiling fixture. No ceiling? Outdoor wall lights accent your home's architecture while providing the right amount of brightness. Invest in great basic outdoor ambient lighting like you would invest in classic wardrobe staples.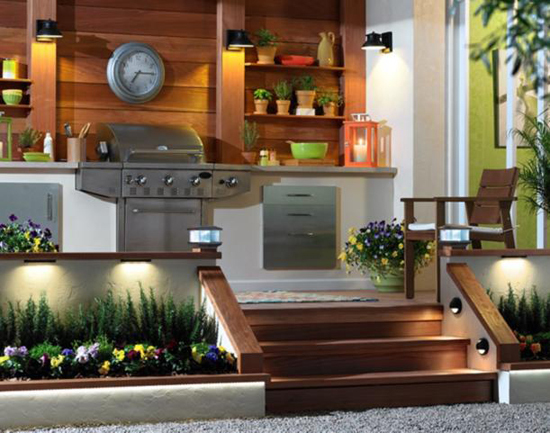 Tip #2: Get Practical When the Sun Goes Down. Walking across your deck, driveway, or pathways around your house after dark can be dangerous without the right outdoor lighting. Ensure your outdoor areas are well-lit and safe with motion sensor lights, landscape lights, post lights, and security lights. Just like shoes allow you to leave the house safely and handbags ensure that everything you need is within reach, this middle layer of light offers similar practicality to your patios and pathways.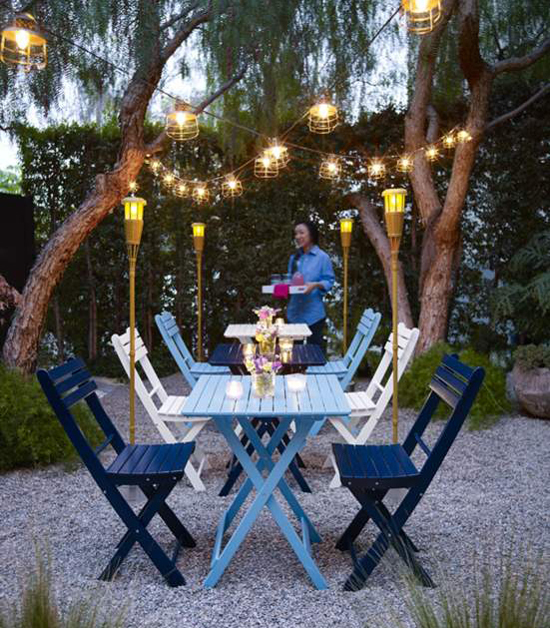 Tip #3: Set the Mood with Accent Lighting. As a piece of statement jewelry is to an outfit, using accent lighting outside is the finishing touch on your outdoor light layering. Have fun with decorative outdoor lights and inject a little personality with string lights and illuminated outdoor fountains!
Related