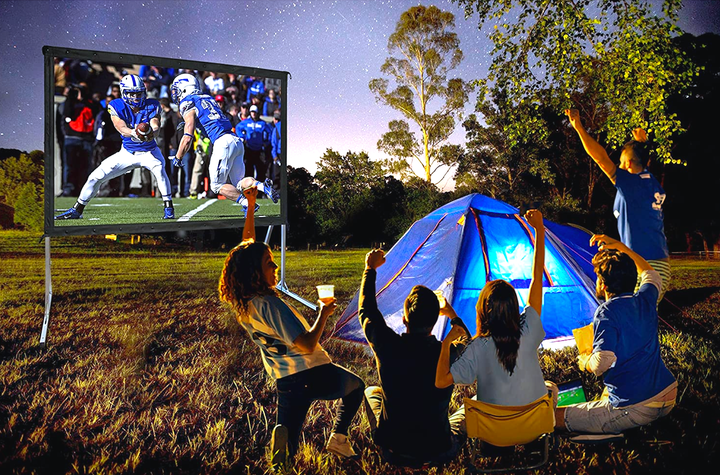 Whether you call movies "films" while rattling off a list of French New Wave directors or you just like to watch Marvel franchises in your underwear, you can enjoy your cinematic habit outdoors this summer by investing in a portable projector. Instead of sitting inside and squinting at a small TV or crouching over on a laptop, setting up a projector (and the proper A/V accessories) in your backyard lets you enjoy sports, shows, videos and video games on the big screen — and under a big sky.
If you're not a AV-inclined techie who knows all about pixel counts, finding the best portable projector for you can be a challenge. That's why we tapped the photo and video teams at HuffPost and BuzzFeed, along with some of our favorite independent filmmakers, for their home projector, screen and speaker recommendations.
Before hitting "buy" on a device, director and video designer Michael Long says you should think about where and when you plan on having home movie nights. If you have a big, secluded yard with little light pollution, you'll likely be fine using a projector with lower brightness. But if you live in a city with tons of brightly-lit buildings or if you plan on hosting daytime showings, you'll want a projector with higher levels of lumens (the measure of light that comes from a bulb).
You'll also want to think about the "throw ratio," a measurement that combines the size of the image being projected with the distance between the projector and the screen. "If you are looking to put your projector in a specific spot, there are free calculators online that will help you figure out what throw ratio you would need," Long explained.
HuffPost senior photo editor Chris McGonigal added that most home projectors (especially more budget-friendly ones) don't have automatic zoom features; ergo, it's crucial to first "figure out where the projector is gonna be for how big you want the picture," McGonigal said. "But most do have automatic keystoning, which automatically focuses and makes sure the image is square."
In addition to brightness and projection distance, McGonigal and Long both suggested thinking about how you intend to play your content. If you're planning to stream from a phone or tablet, you'll want a Bluetooth projector. If you plan to use a firestick or HDMI cable, you'll need one with compatible ports.
To help you host the best movie night on the block, McGonigal and others shared their recommendations for at-home projectors, screens and speakers.
HuffPost may receive a share from purchases made via links on this page. Every item is independently selected by the HuffPost Shopping team. Prices and availability are subject to change.
Best Projectors For Backyard Movie Nights
Best Screens For Backyard Movie Nights
An easy-to-setup double-sided screen
Best Wireless Outdoor Speakers For Backyard Movie Nights
An easy-to-install sound bar with excellent reviews
Before You Go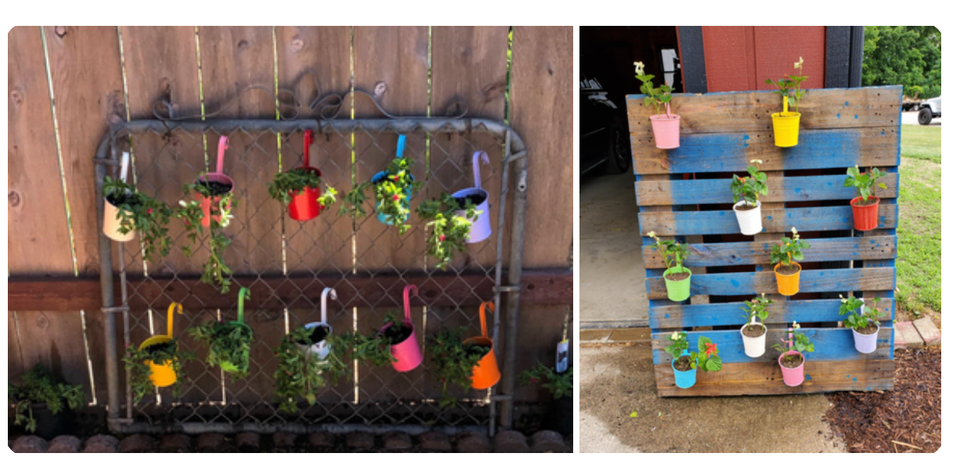 32 Things That'll Make You Wanna Redo Your Entire Backyard