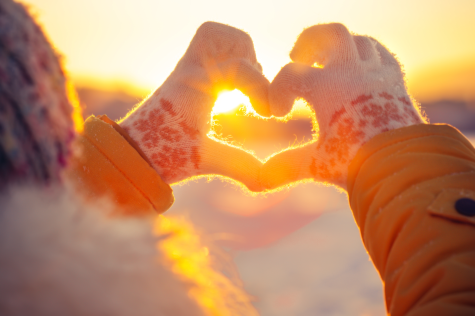 A new friend confided in me recently that she'd left her old job with a Christian organization because she was becoming public about being an "ally" with the LGBTQI community. As she was telling me about her choice to leave, I tried to listen thoughtfully, but in the back of my mind wondered whether she'd exaggerated the situation. I knew that there were Christian groups that excluded gays and lesbians, but I'd never heard of any group going after the people who were loving and supporting them. That is, until this past weekend.
I first heard the news about InterVarsity's decision to terminate employees who were allies from a TIME Magazine article in my Facebook newsfeed. The TIME article explained that the organization would be implementing "involuntary terminations" for those who stood in support of gay marriage.
Most people have not heard of InterVarsity, much less care about its operations and policies. But if you are a college student or work at a college or university, chances are you have. The Christian campus outreach organization's reach includes over 600 schools and 1,000 chapters, revenues of over $100 million, and 1,500 employees. But while their reach is broad and their impact powerful, InterVarsity is not the only voice of Christianity.
I never ran into InterVarsity as a student, nor did I encounter them when I was working with service learning and community engagement programs on college campuses. It wasn't until I attended seminary that I met peers who had come up the InterVarsity ranks - first as students and then as staff.
In 2012, I decided to attend Urbana, the large event that InterVarsity throws every three years. At some point, the event got so big that the organization moved it from Urbana, Illinois to St. Louis. The year I went I believe there were over 16,000 people in attendance. The cost of the ticket was prohibitive, so I hung around at the edges and attended the open sessions. The speaker I heard was articulate, energizing, motivating and passionate. I was beginning to feel the InterVarsity mojo. That was, until the end of the talk. I cannot quote the exact words, but the gist of the concluding remarks was this: the real problem our world faces is that there are 1.5 billion Muslims worshiping a false god.
That message was a huge problem for me.
After the speaker's keynote, I met with a group of students from the school where I serve as a chaplain. I could tell that most of them were in pain, even devastated, by the message. How were they to square their desire to be faithful to Christ, yet embrace such a hurtful message? As the group of students gathered, I told them that I believed that Jesus loves everyone and as Christians, we are called to do likewise. The student leader, who was obviously annoyed at my presence, asked me what evidence I had to make that claim. I responded the same way Karl Barth did when a student asked him to explain his theology. My answer, like his, was: "Jesus Loves me this I know, for he Bible tells me so."
I have met many faithful, kind, open and affirming individuals who've had defining experiences with InterVarsity, and who consider that group to be family. I am inspired by the courage and faithfulness of the InterVarsity alumni who are standing as members of the InterVarsity community against the decision to exclude, and leading the charge for fairness, equality and love.
Besides this being a struggle for the leadership and heart of a large faith-based organization, it is a public expression of what one group in the Christian community believes. The danger here is that people, especially college students, will assume that what InterVarsity believes and does represents what all Christian believe and do. But nothing could be farther from the truth.
In fact, there are millions of us who identify as Christian and who are part of Christian organizations that welcome everyone – whether they support gay marriage, are themselves gay, lesbian, bi, transgender, queer, questioning, intersex or something else. There are millions of Christians who do not just tolerate but celebrate the full expression of human kind and human love, including the full expression of gender identities and the right for all to marry.
On Friday, October 7, InterVarsity responded to the TIME article by releasing its own muddled statement titled "InterVarsity Reiterates Theology on Human Sexuality," in which the organization tried to distinguish its position as theological and not political in nature. But as hard as people might try, you cannot nuance discrimination. Unfortunately, I believe this is what InterVarsity is doing.
The defining expression of Christianity is love; the defining act of Christianity is hospitality; the defining responsibility of Christianity is to stand with people at the margins, the vulnerable, the abused, and the abandoned, the defining role of a Christian is to be an advocate and an ally.
This is how my Christian parents raised me;
what I was taught in Sunday school.
This is what I learned in Seminary.
This is what I have witnessed from Christian activists.
This is what my denomination requires of me.
This is what scripture reveals to me.
I pray for the InterVarsity community. I pray for those who are caught in the cross fire, who are hurt by the family that brought them to their faith. I believe in the reconciling power of the gospel and ask you as brothers and sisters to move through and beyond this crisis.
In the meantime, if you are confused or hurt or lost by the decisions of InterVarsity, please do not take this action (or hermeneutic or theology) as the Gospel truth. Instead, reach out to college chaplains and campus ministers. As Paul Rauschenbusch explains this in his article "7 Reasons to hang out with Your College Chaplain," most college chaplains will listen and support, not judge and reject.
And, in the meantime, we at the Center for Faith and Service are compiling a list of Christian and interfaith organizations that do welcome and affirm, whether you identify as LGBTQI or see yourself as an Ally.
If you are looking for a group that is loving, affirming and welcoming, please contact us, and we'll share the contacts we've gathered.
Remember, all are welcome.
REAL LIFE. REAL NEWS. REAL VOICES.
Help us tell more of the stories that matter from voices that too often remain unheard.