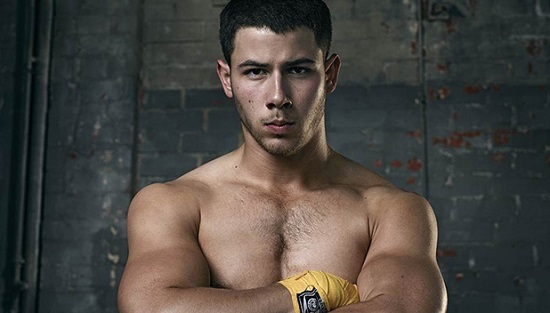 Nick Jonas in an official publicity still from Kingdom, "a new DIRECTV Original Series starring Frank Grillo, Kiele Sanchez, Matt Lauria, Jonathan Tucker, Nick Jonas and Joanna Going."
Outfest -- the Los Angeles-based nonprofit organization promoting equality by creating, sharing and protecting LGBT stories on the screen -- has announced the award winners of its 2015 Outfest Los Angeles LGBT Film Festival, presented by HBO. Here's the rundown on the latest episode of Nicholas Snow Live:
Check Out Movies Podcasts at Blog Talk Radio with
NicholasSnowLive
on BlogTalkRadio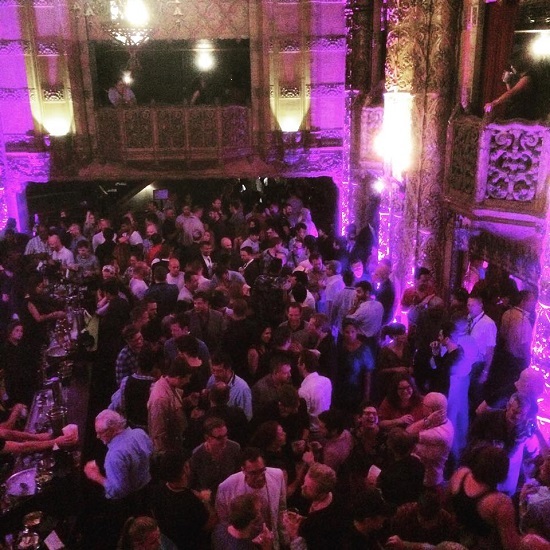 The 2015 closing night crowd as captured in this photo from the official Outfest Facebook page.
Moderated by Ryan O'Connell. Featuring Byron Balasco and Nick Jonas.
Kingdom is a raw, family drama set against the world of Mixed Martial Arts in Venice, California. Alvey Kulina (Frank Grillo) owns Navy St. MMA with the help of his girlfriend Lisa Prince (Kiele Sanchez). He is willing to go through extraordinary means to make sure his fighters are taken care of, but all of this responsibility comes at a steep price. He has complicated relationships with both of his sons, Jay (Jonathan Tucker) and Nate (Nick Jonas), who are both struggling with their own identities and places within Alvey's life and gym.
Founded by UCLA students in 1982, Outfest is the world's leading organization that promotes equality by creating, sharing and protecting LGBT stories on the screen. Outfest builds community by connecting diverse populations to discover, discuss and celebrate stories of LGBT lives. Over the past three decades, Outfest has showcased thousands of films from around the world, educated and mentored hundreds of emerging filmmakers and protected more than 35,000 LGBT films and videos. Outfest Los Angeles LGBT Film Festival is eleven days of world-class films, panels and parties.
Calling all HuffPost superfans!
Sign up for membership to become a founding member and help shape HuffPost's next chapter