In a strategic ― but wholly reprehensible ― move, contestant Jeff Varner revealed that Smith is transgender, thereby attempting to curry favor with the rest of his tribe with this disclosure and avoid being voted off the show.
"There is deception here. Deceptions on levels... that these guys don't even understand," Varner said. "Why haven't you told anyone that you're transgender?"
Smith and the other players were stunned ― and outraged ― and after his indefensible scheme backfired, Varner was sent packing.
But the damage is done. Smith is now out of the closet, whether he wants to be or, as it turns, does not.
"I didn't want to be the 'first transgender 'Survivor' contestant," Smith told People after the episode aired. "I'm not ashamed of being trans, but I didn't want that to be my story," he said. "I just wanted to go out on an adventure and play a great game. I just wanted to be known for my game." 
When we share our gender history, many see us less authentically — doubting, probing or denying our identities.

Zeke Smith
In an attempt to gain control over the narrative, Smith and CBS worked with GLAAD's Transgender Media Program in the months between the filming of the episode and its airing on Wednesday "to ensure that when the episode aired Zeke would have the opportunity to speak for himself about his experience." In just over 24 hours, Smith's story has been featured in publications around the world and he is drawing attention to both transgender experiences and the dangers that trans people can face when outed against their will. 
"I think [Varner] hoped others would believe that trans people are dangerous and fraudulent," Smith told People. "That reasoning is infinitely worse than him outing me because it's the same one used to discriminate against, attack and murder trans people. What's great is that nobody bought it."
"It's crucial to note that when people can make the choice to keep their trans identity private, as Zeke was able to until recently, they sometimes do so to shield themselves from the potential safety risks that come with being openly trans," Jay Wu, Media Relations Manager for the National Center For Transgender Equality, told The Huffington Post in an email on Thursday. "Framing privacy as 'deception' plays into some of the same tropes that can lead to discrimination and violence against trans people. Trans people face discrimination in all areas of life―including finding housing, seeking work, and going to school."
Wu added that 46 percent of the individuals who took part in the Center's 2015 U.S. Transgender Survey had been verbally harassed in the last year for being trans, and nearly one in ten (nine percent) had been physically attacked.
Add those statistics to other devastating data about the discrimination and violence that the trans community routinely faces, and it becomes even clearer why privacy is such a crucial issue for trans people and why many do not ― or cannot ― come out.  
"Many gay people consider coming out a moment of liberation, because sharing their sexual orientation with the world causes them to be seen more authentically," Smith wrote in an op-ed published on HollywoodReporter.com this week. "Often, the opposite is true for trans people. When we share our gender history, many see us less authentically — doubting, probing or denying our identities."
Smith added, "...in calling me deceptive, Varner invoked one of the most odious stereotypes of transgender people, a stereotype that is often used as an excuse for violence and even murder."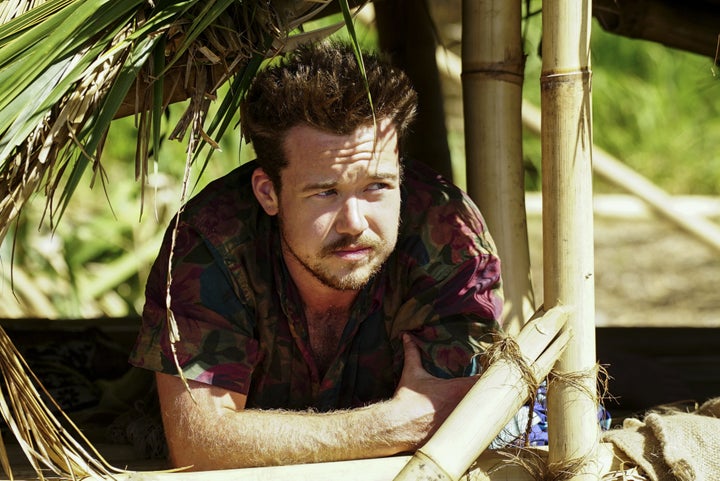 Ultimately, a person's gender identity and gender history is no one's business but their own, and the decision to address any or all aspects of their identity and history is also their own. What's more, cisgender (or non-trans) people have an obligation to recognize, acknowledge and examine the privilege that comes with having a gender identity that matches the one they were assigned at birth.
Perhaps if Varner had understood that privilege, he wouldn't have been able to convince himself that outing Smith was simply akin to a brilliant chess move instead of a potentially catastrophic decision that could literally mean the difference between life and death for a trans person. 
In calling me deceptive, Varner invoked one of the most odious stereotypes of transgender people, a stereotype that is often used as an excuse for violence and even murder.

Zeke Smith
Beyond questioning why CBS needed to air the outing in the first place, he argues that if, for whatever reason, producers decided they needed to feature it, they should have directly addressed why Varner's move was so treacherous.
"If CBS really wanted to treat its conservative audience to a teaching moment, then breaking the fourth wall and discussing the vileness of the stereotype Varner used in an attempt to keep himself in a game show might have been worth considering," Madison III writes. "'Survivor' never actually addressed the fact that it isn't deceptive to be transgender, and by putting Varner's words on air and not actively repudiating them, the episode itself is as dangerous and reckless as he is." CBS says it stands by its decision.
In the aftermath of Smith's outing, let's pledge to offer support to transgender people and the transgender community not only by not outing them, no matter what the circumstances may be, but also, as GLAAD suggests, by respecting boundaries, not making assumptions about a person's gender or sexuality, avoiding invasive questions, challenging anti-trans rhetoric, helping to set inclusive tones in workplace and other environments and, above all, listening to trans people to learn about their experiences and what they need to live safe, healthy and happy lives.
Calling all HuffPost superfans!
Sign up for membership to become a founding member and help shape HuffPost's next chapter
BEFORE YOU GO
PHOTO GALLERY
15 Things To Know About Being Transgender By Nicholas M. Teich