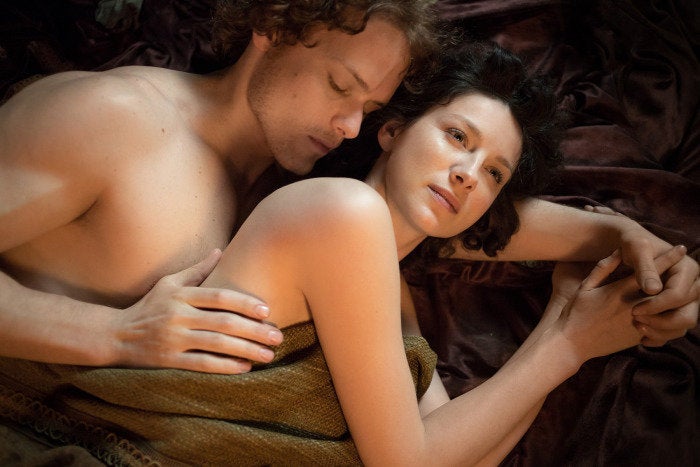 If a magical stone let you travel through time, where would you go?
Would you go back to the 1700s and get a hunky Scottish lover like Claire does in "Outlander"? I'd go back to when my local Taco Bell had Queso Crunchwraps. (Like Claire and Jamie, Crunchwraps and I are just meant to be together.)
Unfortunately, time traveling stones don't exist (allegedly). So in lieu of magic rocks, Scottish lovers and taco ambrosia, we made this post as your own personal time traveling machine. The Huffington Post talked to the cast of "Outlander," Claire (Caitriona Balfe), Jamie (Sam Heughan) and Frank/Black Jack (Tobias Menzies), to give you a little glimpse into the future for Season 2.
As fans know, Season 1 left us with a lot of unknowns. What's going to happen to Claire and Jamie now that they're in France? Will Jamie ever really recover from that rape? Did Black Jack really die? Or, more importantly, can the dude ever even look at a burger again?
The cast answered all those questions and more, so here are 10 spoilers you need to know for "Outlander" Season 2:
1. The sex is about to get super awkward. 
What's "Outlander" without some good sexy time, right? Well, we're about to find out. 
Heughan tells us his character's traumatic rape at the hands of Black Jack at the end of Season 1 is going to take its toll on Jamie and Claire's private life.
"Myself and Caitriona, we went to the writers after we read a few drafts and said we wanted to make sure we honored what had happened, and so therefore the sex in Season 2 is different. Jamie's affected by [the rape]. He can't almost see Claire without thinking of Randall and what happened to him. It's tough. And he's not cured," the actor said.
2. Jamie and Claire's relationship will change drastically.
"When we see them in France at the very beginning, there's hope for a new life, but very quickly that gets strained because Claire gives Jamie this mission to try to change history," Balfe said.
"Their relationship becomes very strained. And Claire is obviously dealing with her pregnancy, and she's frustrated because she doesn't have an outlet other than drinking tea and gossiping with women, which makes her crazy. We see them really struggle to keep their bond and keep their intimacy."
3. We will find out what happened to Black Jack.
Despite Black Jack Randall getting trounced by cattle in Season 1 (and dying, maybe? Who knows?), Menzies is still busy in "Outlander" playing Claire's other husband, and Black Jack lookalike, Frank. 
Though Claire traveled to the past and remarried in Season 1, the trailer for Season 2 shows her somehow coming back to the '40s and reuniting with Frank. As if that wasn't complicated enough, we may also see more of Frank's historical doppelganger, Black Jack, on the way.
"In the first episode, we go back to Frank," Menzies said. "And we see Claire and Frank, and them dealing with he fallout of everything that's been going on, and them trying to rebuild their marriage. And there is an answer to whether Jack is still alive." 
4. Despite fewer episodes, Season 2 will cover the events of the second book.
Season 1 covered the first book in Diana Gabaldon's Outlander series with 16 episodes, but even though the second book, Dragonfly in Amber, is longer, Season 2 will have only 13 episodes. This has some fans worried major stuff is getting cut, but Heughan, like his "Outlander" character, is here to save the day.
The actor said Season 2 "pretty much covers the second book." The reason for fewer episodes just came down to scheduling.
"It's harder for them to release 16 episodes. It meant there had to be a season break, so this way fans get kind of what they want. We get to show the whole thing without a break," Heughan said.
5. Black Jack isn't the main threat anymore.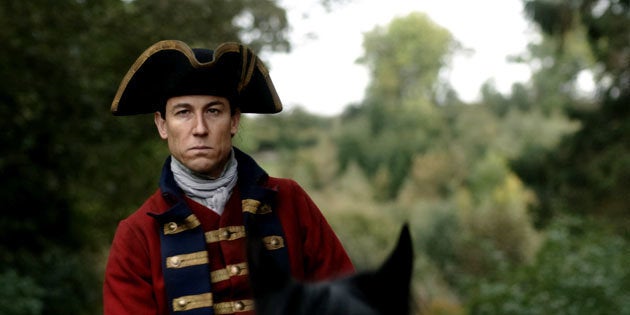 Black Jack changed Jamie forever after the rape scene, but, whatever the villain's fate, his memory and presence will be more "peripheral" in Season 2. 
"I don't have an equivalent [to the rape scene], but I think one of the challenges for the writers and for [producer Ronald D. Moore] was where do you take that character of Jack after the extremes of that material. And I think it's also true in the books in a way. I think Diana--you can feel--not quite knowing where to take him because he does have much more of a peripheral presence."
6. Season 2 is more about time travel. 
Balfe told us Season 2 is visually stunning, and Heughan added that it's "more grown up" and on a "bigger scale."  
"Season 1 was about individuals and about them creating this relationship, and Season 2 is definitely more about time travel and the repercussions of your actions and what happens in history," Heughan said.
7. Fan favorite characters are on the way.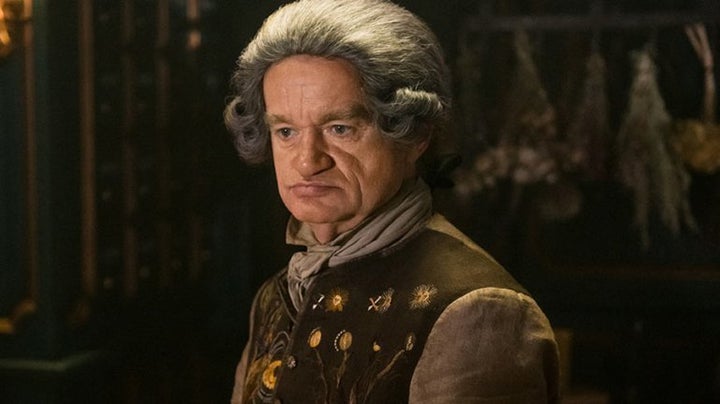 In the upcoming season, the show will bring on Andrew Gower as Bonnie Prince Charlie, Stanley Weber as Comte St. Germain, Lionel Lingelser as Louis XV, Rosie Day as Mary Hawkins, Dominique Pinon as Master Raymond and more.
Fans of the books will no doubt be excited to see some of their favorite characters come to life, but Balfe was also excited because the new actors brought "really nice macaroons and French cheese."
Dang. Cheese always sounds Gouda.
8. Jamie will become the man he's supposed to be.
Heughan said Jamie's grown up a lot after the events of Season 1. "He's changed a lot. His psychology changed. His physicality changes," he added. "It's nice to see by the end of Season 2, he kind of becomes the man he will be and is supposed to be for the rest of the books."
9. We won't learn the answer to that big mystery yet ... BUT there is someone who knows.
Though we're likely not going to learn in Season 2 how the ghost figure/Jamie ended up in the'40s in the "Outlander" Season 1 premiere, Heughan said Gabaldon already told him the answer to the mystery.
"She's got it all planned out, and it's this whole arc, and this whole world and I think it's great," Heughan said. The actor added that Gabaldon told him the secret before the scene was shot, and she even sent him the pages from the book.
10. The gruesome rape scenes are officially over.
Look, this is "Outlander." There's always going to be controversial moments, but Balfe assures us Season 2 won't be as "gruesome."
"It's different. We don't ever sort of go back to that kind of thing. It moves forward. We're not a show that's interested in water cooler moments for the sake of it," Balfe said. "It's much more emotional, maybe quieter in a way, but more complex. And it's just a different beast this season. I think maybe some people will be happy that it doesn't get as gruesome again."
Still, the actress told us "Outlander" isn't a show you want to watch with your parents.
"I would never watch it with my parents in the room. I guess with all of those things, doesn't it just get really embarrasing watching sex scenes with your parents? You gotta be quick with the clicker. Do people still call it a clicker? By the way, I'm 70," she said, laughing.
It's cool, Caitriona. You've been time traveling. It happens. 
"Outlander" Season 2 officially premieres Saturday, April 9, on Starz. 
REAL LIFE. REAL NEWS. REAL VOICES.
Help us tell more of the stories that matter from voices that too often remain unheard.
BEFORE YOU GO
PHOTO GALLERY
'Game of Thrones' Season 6