Keeping track of all the movements in art history can be a difficult thing. We know Impressionism predated Post-Impressionism, but what did Fauvism or Futurism look like? And where does De Stijl fit into the mix? Thankfully, we need not rack our brains any longer, because one graphic designer has created the perfect series of posters to help jump start our memories.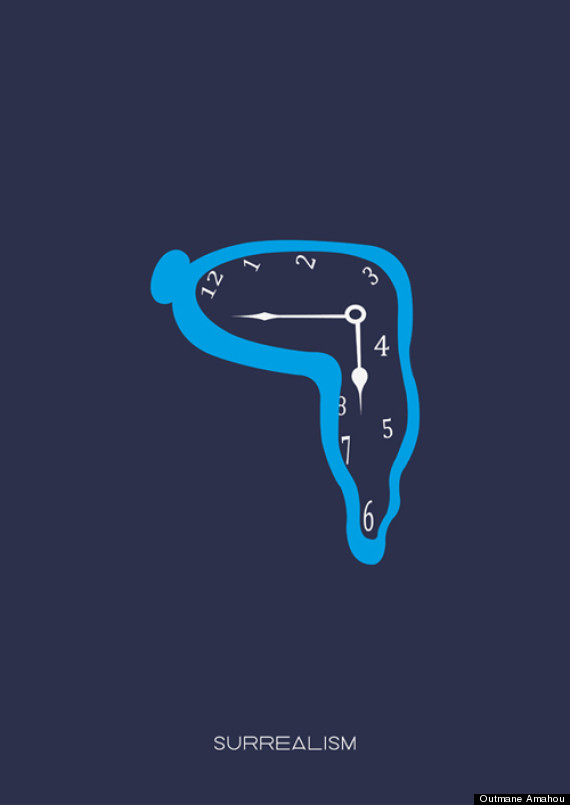 Simply titled "Minimalist Art Movement Posters," the series was created by French artist Outmane Amahou (who we first discovered on Visual News). He employs a single image for each poster -- either a high-speed race car or a red and blue mobile or a lonely word bubble -- silhouetted by a bold solid color background, that perfectly captures the essence of the numerous periods of art history. Most of the images represent an iconic artist from each movement, presenting Duchamp's urinal masterpiece as a symbol of Dada art and a Munch-esque scream as the giveaway for Expressionism, creating a to-the-point visual timeline of the trajectory of art.
"The series was born from my observation," Amahou stated in an e-mail to the Huffington Post. "When I imagine an art movement, in my mind I see a minimalist form taken from a famous work. For example, when I think of Surrealism, the first image that comes to my mind is a melting clock."
Though the works are not necessarily presented chronologically by the artist, we've put together a slideshow of the posters in roughly the order that the movements occurred. So scroll through the images and let us know what you think of this quick art history study guide.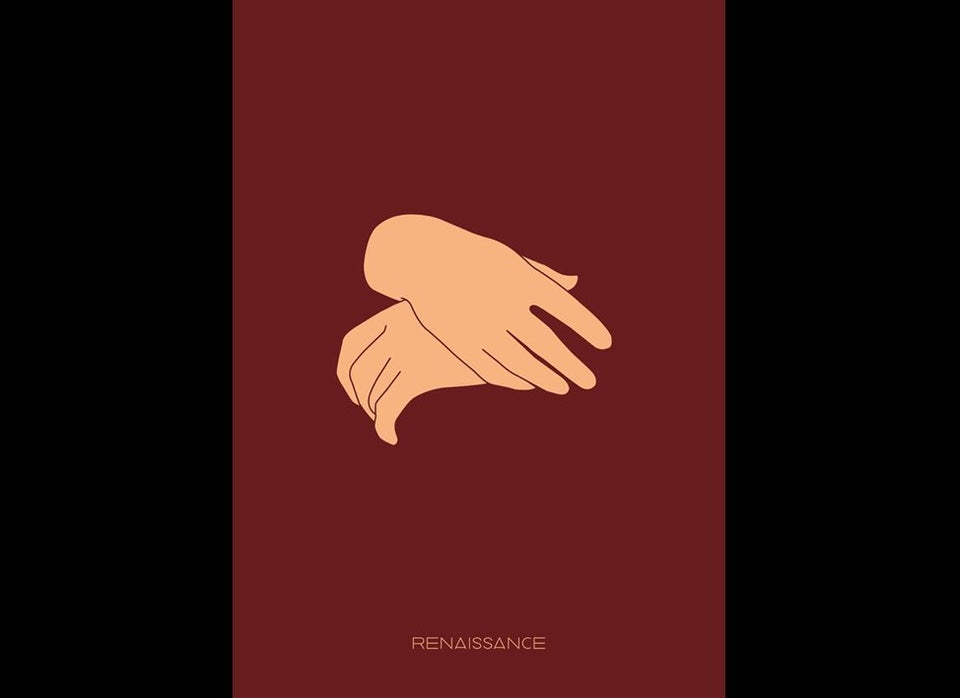 Outmane Amahou's Minimalist Art Movement Posters
Related
Popular in the Community