When "Oprah Show" audiences came to hear the highly anticipated jingle-jingle of bells at the start of a taping, they knew it meant one thing: Oprah's Favorite Things. Cue the uncontrolled tears, the shrieks, the jumping, clapping and hugging ― the most exciting show of the season had arrived.
Oprah's Favorite Things was born in 1996, out of Oprah's love for one woman's set of red-and-white checkered pajamas. In the decades that followed, the "Oprah Show" gave away tons of incredible gifts ― often to deserving folks like military families and teachers. Here are just a few of the more lavish giveaways that left the audiences more stunned than ever.
Maytag Neptune Washing and Drying System, $2,198 (2004)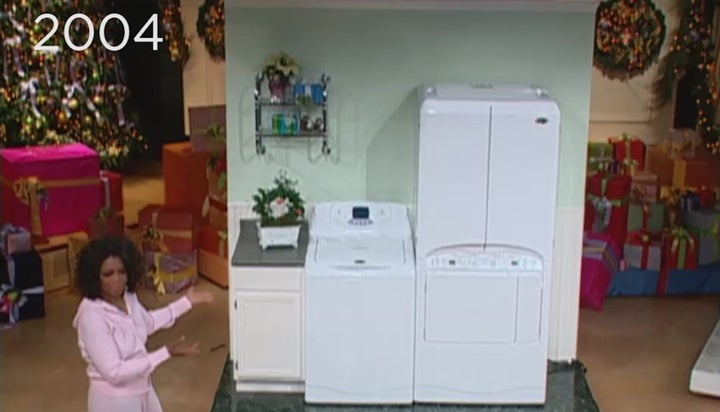 This top-of-the-line washing and drying system even included a special "drying cabinet" with sweater shelves where hot air would blow, allowing audience members to lay their delicate, damp sweaters flat to dry. Maytag also included free installation.
Philip Stein Diamond Watch, $947.50 (2005)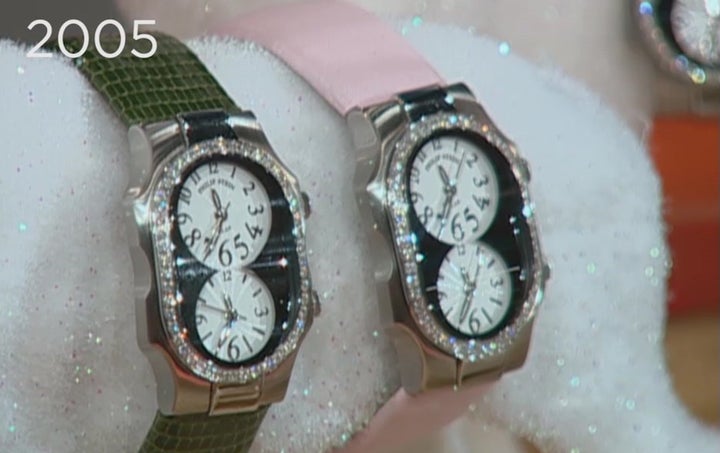 "There ain't nothing wrong with a little bit of bling," Oprah said. This particular timepiece (which had once been given to Oprah by Madonna, she told the audience) featured 50 sparkling diamonds and changeable bands in six different colors.
LG Refrigerator with Built-In LCD TV, $3,799 (2007)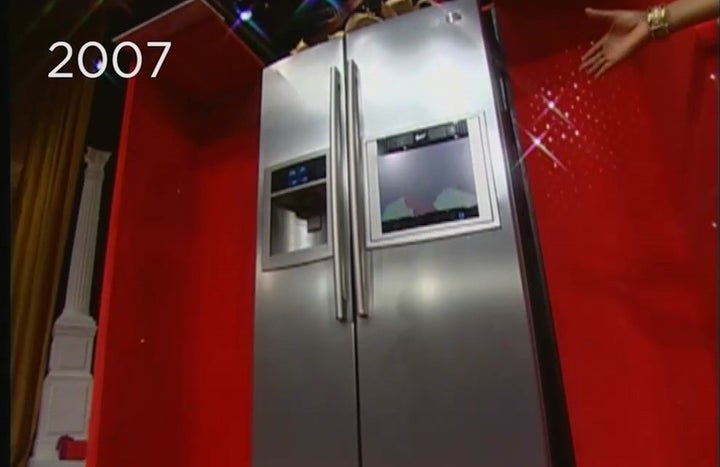 When this high-tech show-stopper made the list in 2007, it became the most expensive thing in Favorite Things history, with its LCD TV, DVD hookup, radio, slideshow option to display digital photos, five-day weather forecast at the push of a button and an index of more than 100 built-in recipes. LG even volunteered to remove audience members' old fridges to recycle them or give them to families in need.
52-Inch Sony Bravia 3-D Flat Screen Television, $3,600 (2010)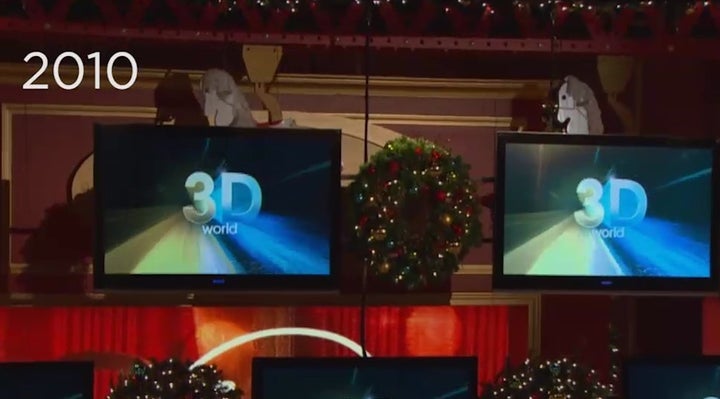 "Let's get ready to see things in a whole new way!" Oprah cheered. This particular TV was the highest rated 3-D TV on the market, and Sony also included with the giveaway a Blu-ray player and three 3-D movies.
Royal Caribbean's "Allure of the Seas," Seven-Day Cruise with Airfare, $4,300 (2010)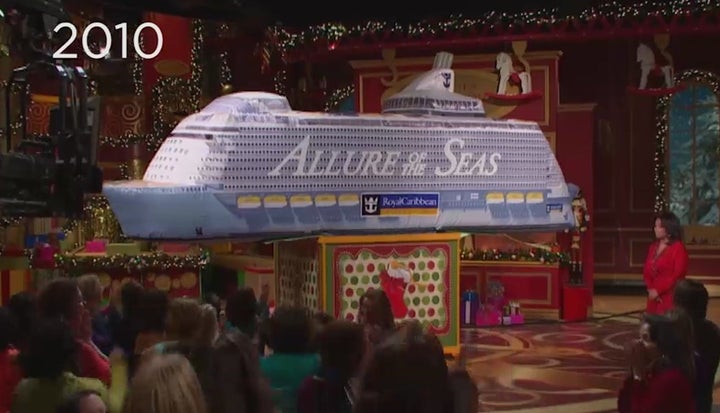 In one of the more dramatic reveals, a huge inflatable cruise ship rose from a giant jack-in-the-box, cranked by hand by an "Oprah Show" staffer. The actual cruise ship would be just as impressive, featuring an ice-skating rink, a zip line, the first-ever 3-D movie theater at sea, and its very own park. 
2012 Volkswagen Beetle, $21,000 (2010)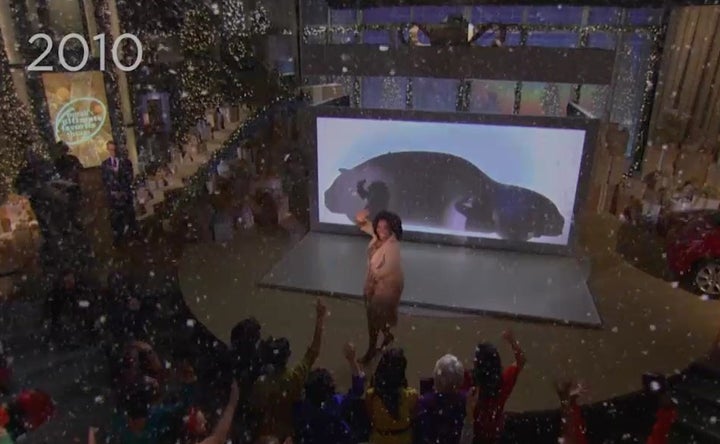 It may have been 2010, but the very last Favorite Things audience were the recipients of the redesigned 2012 Beetle, a project so secret at the time that Volkswagen only allowed a silhouette of the prototype to be displayed on the show. The audience members received their cars about six months later, when the new Beetle made its big debut.
Two decades of giveaways capped off by a car that hadn't even come out yet? Now that's a farewell worth dancing for.
Another Favorite Things flashback:
Calling all HuffPost superfans!
Sign up for membership to become a founding member and help shape HuffPost's next chapter
BEFORE YOU GO
PHOTO GALLERY
Oprah's Favorite Things — 2016 Edition!