By: Yariv Kafri, Founder, Supportersize. Co-authors are Dr. Elizabeth K. O'Donnell and Dr. Jeffrey M. Peppercorn of Massachusetts General Hospital.
I am in Colorado standing on top of Hope Pass, elevation 12,600 feet having hiked and ran up 3,400 feet of vertical gain since the morning as part of the TransRockies 58-mile staged trail race. For the next few minutes I appreciate the moment. Overcome with emotion, tears flood my eyes as I look back on the 18-month journey that began with an "out of the blue" stage IV lung cancer diagnosis followed by aggressive chemotherapy, radiation, surgery and the turmoil that immerses my wife and two young boys. Getting back on my feet, determined to continue and looking ahead, I return to the present, take deep breaths of the fresh, crisp (thin!) air and I keep going.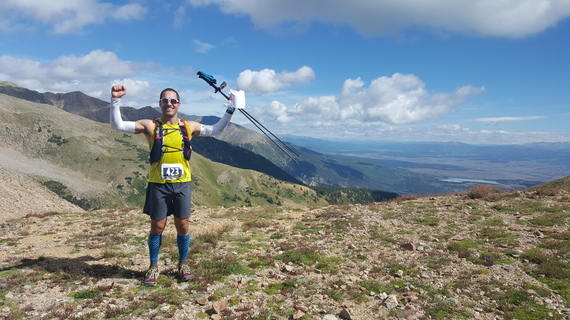 Exercise and sports have always been a part of my life - at recreational and professional levels - be it yoga, volleyball, triathlons, or surfing. Yet even with my love for athletics and commitment to fitness, I never realized all the benefits of exercise. Until now.
Regular exercise is an enormous part of my healing process and it helps me endure the physical and emotional challenges of living with cancer. While on the summit during the TransRockies, I knew what I needed to do: educate, inspire, motivate and empower fellow survivors to incorporate physical activities in their battles with cancer.
As awareness of my story and Supportersize has grown, so too has my life's work. Working with a team at Massachusetts General Hospital, I am on a mission to make exercise and physical activity an official part of cancer treatment. With oncologists Dr. Elizabeth K. O'Donnell and Dr. Jeffrey M. Peppercorn, Supportersize has evolved and is now raising the funds necessary to create an exercise program designed for cancer patients.
We know that incorporating exercise in a smart and well-planned way can be a boon to the health and quality of life (QOL) for cancer patients and survivors. According to the American Society of Clinical Oncology, exercise during and after cancer treatment not only improves physical function and QOL parameters, but has also been linked to improved tolerance of systemic therapy, medication adherence, remaining disease-free and overall survival.
Cancer patients are at risk of losing physical function and changes in QOL and mood as a result of treatments such as surgery, radiation, and systemic chemotherapy. As novel treatments help patients to live longer, attention to improving fitness, function, and QOL has become paramount. Exercise is proven to be associated with significant improvements in both physical and physiological parameters in patients with cancer. According to the Journal of the American Medical Association, for example, women who participated in moderate exercise (3-5 hours per week) had a 50% lower risk of breast cancer recurrence, breast cancer death, or death from any cause. Additionally, the European Society for Medical Oncology found that patients who engage in exercise the equivalent of walking six or more hours per week at an average pace have a 47% improvement in disease-free survival compared with inactive patients. Both breast and colorectal cancer survivors who increase their physical activity following diagnosis experience decreased mortality risk. Adoption and maintenance of physical activity is a challenge for all adults and an even greater challenge after a cancer diagnosis - but it is critically important and beneficial.
Completing the TransRockies was a marvelous experience, but my personal take is that the journey - including the arduous preparation required - was even more profound than the actual event. Going through training, recognizing the gains and improvements, pushing through the lows, the injuries and setbacks, looking back and recognizing how I prevailed - that is as valuable as the physical progress if not more so. It is supremely rewarding, empowering and it generates tremendous optimism as I push on in this fight.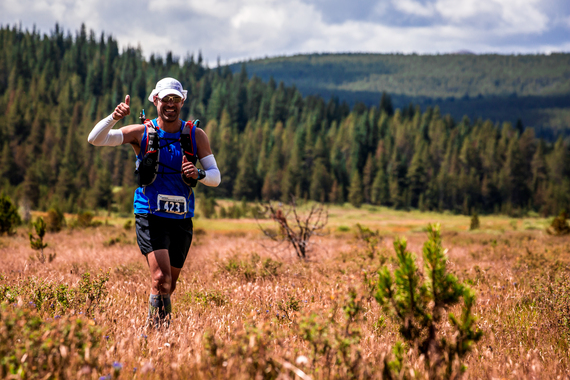 I'm currently training for SEAPaddle NYC 2016, a 25-mile event circumnavigating Manhattan on a stand up paddle board (SUP). After paddling up the East River, the Harlem River and down the Hudson River, cancer treatment is a challenge I know I can handle.
Dolio (Yariv) Kafri (50) is founder of Supportersize, an organization dedicated to inspiring, motivating and enabling those affected by cancer to incorporate physical activities in their healing process. To support the joint Massachusetts General Hospital Cancer Center and Supportersize efforts to develop exercise plans for cancer patients, visit http:// supportersize.org/sea-paddle-nyc-2016/