The windmills have gone up, the food lineup already has you drooling and Karl the Fog is waiting patiently in Golden Gate Park for the festivities to start -- it's Outside Lands week in San Francisco, and the only downside to a lineup swarming with big names are the conflicting set times. Once you've made the painstaking decisions between headliners -- Tom Petty or Macklemore? Arctic Monkeys or Kanye? -- you still have three days of scheduling to figure out.
Because we still can't decide between acts, and because festivals like Outside Lands are the perfect opportunity to discover new music, The Huffington Post asked this year's musicians -- everyone from Death Cab and The Kooks to Chromeo and Tycho -- whom they're most excited to see and why. Here's what they told us.
Death Cab for Cutie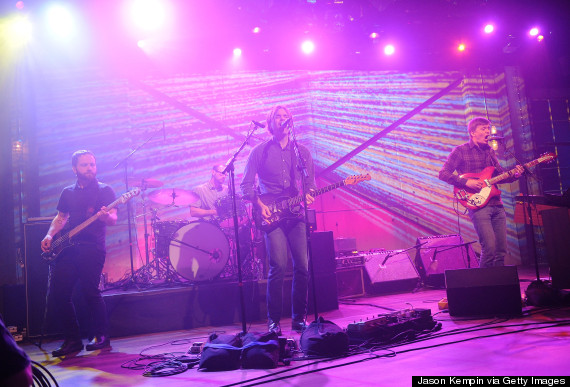 "I'm excited about seeing Tom Petty. We were lucky enough to play at Bonnaroo a few years ago when he was headlining. I was just completely blown away by how many lyrics and melodies of his that just are in my brain," bass guitarist Nick Harmer told HuffPost. "Also, this electronic artist, Tycho. I've picked up his last couple of records and am excited to see it happen live instead of on my turntable at home. And Big Freedia definitely … We'll probably see a little a bit of Macklemore if we can. He's a local pal. We'll have to come over and say hi as Seattle folks."
Chromeo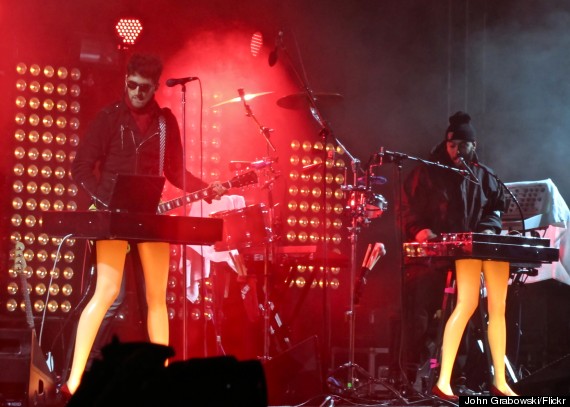 "Green Velvet," duo David Macklovitch and Patrick Gemayel said. "We've been fascinated by this house music pioneer for years. We always play his records when we DJ and never got to meet him in person nor see him live!"
Tycho "I've been a big fan of Gardens & Villa for a while now, and we were lucky enough to be able to tour with them this spring," Scott Hansen of Tycho said. "Excited to see them play in a festival setting."
The Kooks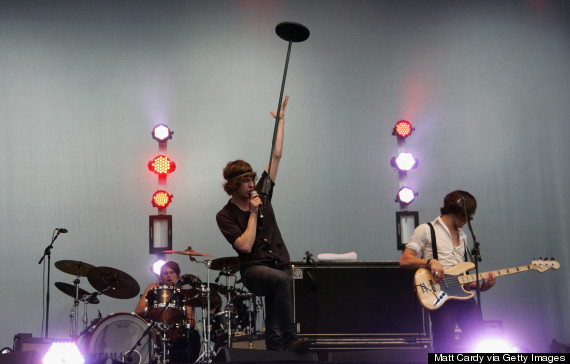 "Jenny Lewis, because 'Rabbit Fur Coat' is a classic album for us," vocalist and guitarist Luke Pritchard said. "We used to listen to it all the time on our first tours. She has such a strong voice, and lyrically just great lyrics. I haven't had the chance to see her live before and I'm hearing great things about her latest record. Can't wait."
Deer Tick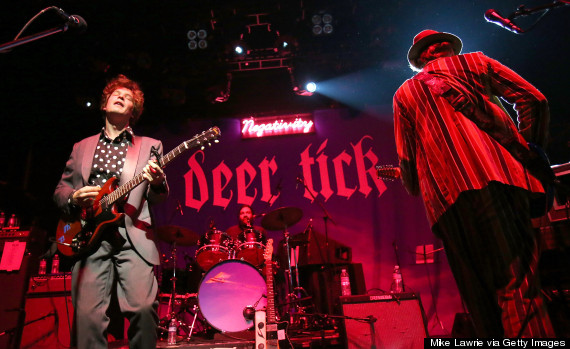 "We took the Districts out on tour this spring and they were excellent," guitarist Ian O'Neil said. "They're a young group of talented dudes who proved tough to follow, encouraging us to up our game every night." Keyboard player Robbie Crowell added, "It may be a bit clichéd, and a bit obvious, but I'm unbelievably excited to see Tom Petty and The Heartbreakers. I've wanted to see them for years. There's few acts out there that have made as consistently great albums, I've only heard superlatives about their live show. And on a personal note, Benmont Tench is far and away one of my biggest influences as a keyboard player. He's the glue of the band, never overstepping but always essential."
Local Natives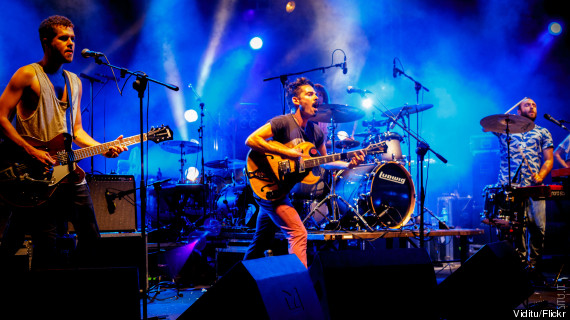 "I'm most excited to see Lykke Li at Outside Lands," Taylor Rice of Local Natives said. "After years of hearing about her, I finally got on board this year with her album I Never Learn. Mournful, hopeful ... love ballads at their Swedish best."
Atmosphere "I wish we were gonna be there long enough to kick it and watch some of the other acts," duo Slug and Ant said. "I would totally make party while watching Kanye West, Run The Jewels, Big Freedia, and Ray Lamontagne. Just typing their names makes me wanna smoke weed and dance."
Valerie June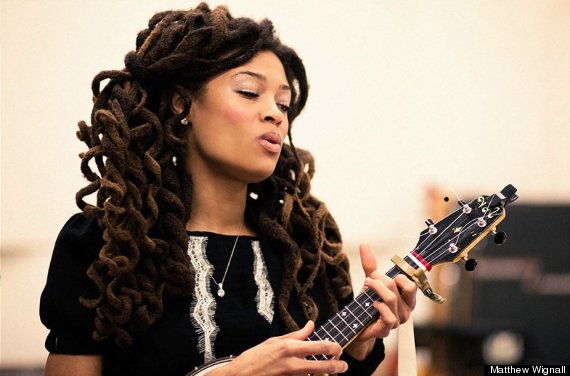 "I would love to catch the Greensky Bluegrass Band because I'm a sucker for a good bluegrass band!" June said. "They have a magical name as well!"
Tumbleweed Wanderers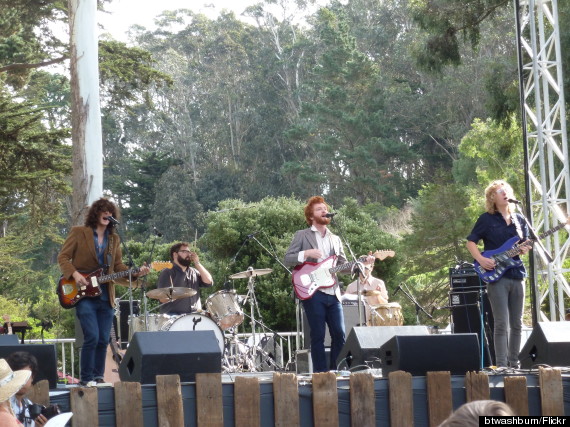 "We're all really excited for Lucius," the band said. "They've been on heavy rotation while on tour. When I heard their song 'Go Home' for the first time, I sighed with the relief. It had all the best elements of a song, tight heartfelt harmonies, gut wrenching slide guitar, and a slow but heavy beat. Yes, indeed. They are a beautiful band."
Greensky Bluegrass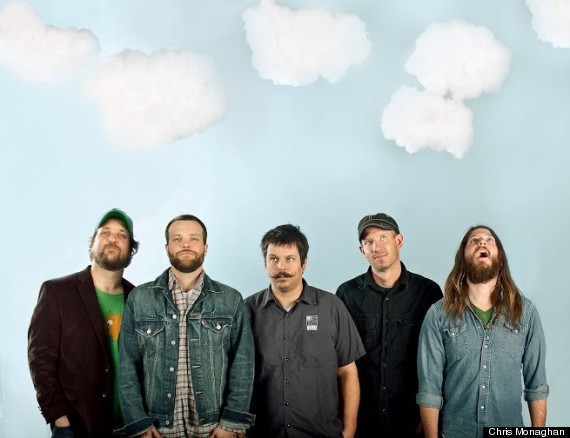 "Phosphorescent! I fell in love with Matthew Houck's most recent album, 'Muchacho', and have been working my way backward through the catalog ever since. The songs, the voice. Can't wait to see it live," bassist and vocalist Michael Devol said.
Anders Beck added, "As a dobro player, there are few people on other instruments who have had such a large influence on me as Derek Trucks [of Tedeschi Trucks Band.] Any chance I get to hear him play, I am there," he said, also naming Nicki Bluhm and the Gramblers and Tumbleweed Wanderers as must-sees.
Vocalist and mandolin player Paul Hoffman says he most excited for Death Cab for Cutie's Friday night pre-show at the Independent. "Love that band. Love Gibbard's songs. Going to be amazing to see the band in such an intimate space."
Nicki Bluhm and The Gramblers "Kacey Musgraves. She creates a great easy vibe and is super talented. Plus I've been telling everyone I know that she's my girlfriend all year so it's high time that we meet," lead guitarist Deren Ney said. "It's impossible not to love Jenny [Lewis] even if you're one of the Red Feathers. She's so talented and graceful and just plain cool, and her band is top-notch. And as a fellow ginger I long ago pledged eternal allegiance to her," he said, also citing The Brothers Comatose, Tedeschi Trucks Band and Rayland Baxter as Outside Lands favorites.
The Soul Rebels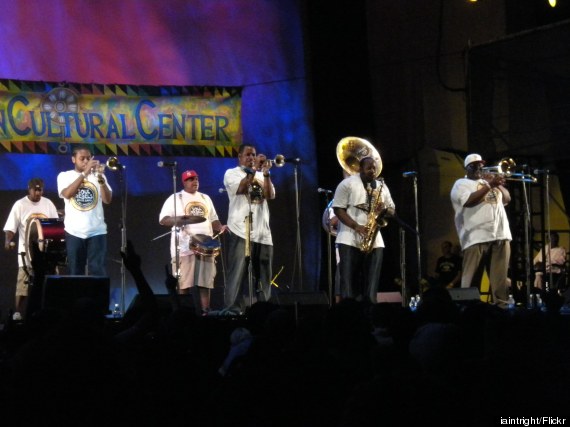 "We're excited to catch Macklemore and hopeful to see Chromeo, who we'd love to collaborate with someday -- Kanye as well," the brass ensemble said. "There's our dear friend Big Freedia who we've worked with in the studio and live, always a pleasure. We love Derek Trucks [of Tedeschi Trucks Band], one of the hardest rocking guys in show business. Disclosure is going to be insane."
John Butler Trio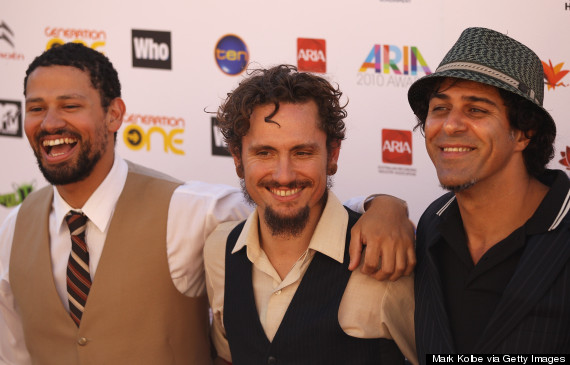 "I would like to see Ray Lamontagne because I think he has one of the best voices around, great songs and a heap of soul," John Butler said.
Brothers Comatose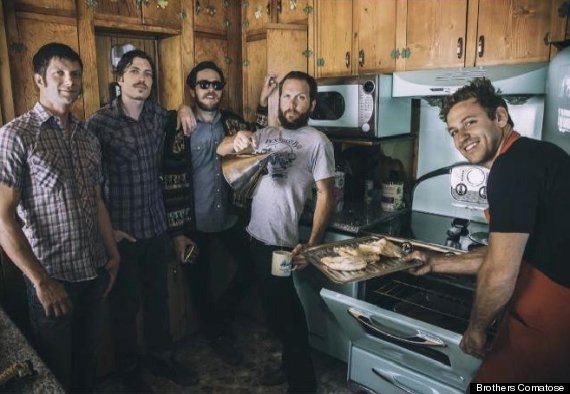 "I want to see Kanye because I really don't like him, and I'm hoping his live show will change my mind," Ben Morrison of the five-piece string band said. His brother Alex Morrison added, "Deer Tick because of their great song-writing and Lykke Li because it's the type of pop music I can get into."
Dum Dum Girls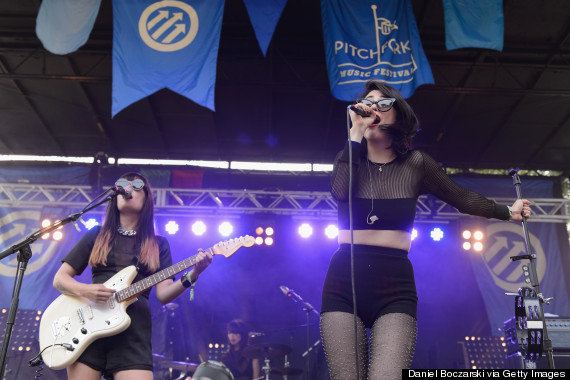 "I'll be damned if I don't make it to Kanye's set," Dee Dee Penny said. "DDG basically opens the festival on Saturday, so I'm glad I'll around to see an old friend in Christopher Owens and then close the night out with Tom Petty & The Heartbreakers. I saw them maybe eight or nine years ago and it was a flawless performance … Sunday I'm looking forward to Woods, Courtney Barnett, another old friend Jenny Lewis and Lykke Li."
Aer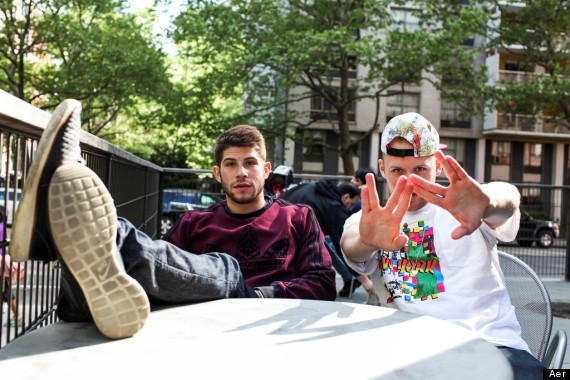 "Kanye because we've never seen him live and because he's Simply Yeezus," duo David von Mering and Carter Schultz said. "No brainer."
BEFORE YOU GO
PHOTO GALLERY
The Fashions of Outside Lands 2013!