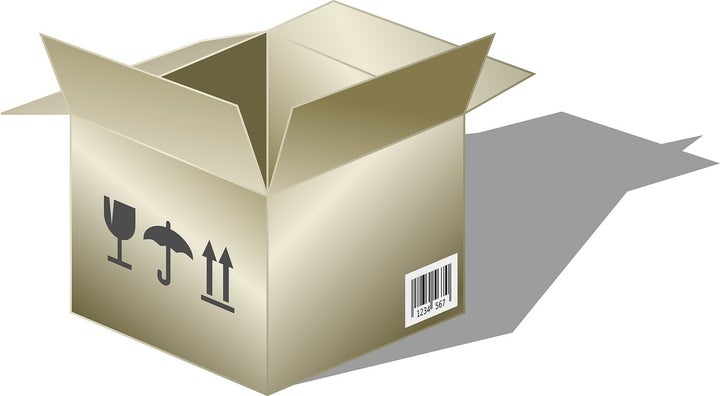 Christine Arkovich, an attorney out of Florida, just submitted a guest post to me at the same time a consumer was upset and posted a comment on GetOutOfDebt.org that said, "Steve Rhode, it's very easy for you just to reply; talk to a local bankruptcy attorney about your specific situation….. but in reality, lawyers don't want to even talk to someone that has student loans of any sort. "
It is completely frustrating for me as a Debt Expert to attempt to explain the many options for people to deal with their student loans under the law, only to have so many lawyers and bankruptcy attorneys ay it is not possible. The reality is it's just early days in this arena and most attorneys and "experts" are not up to speed in this area. But Thankfully Christine Arkovich, Esq. is.
Here is the guest post Christine submitted to me and it's wonderfully cutting edge.
While most of our work to reduce and eliminate student loan debt is being done outside of bankruptcy, there are important intersections between student loans and bankruptcy that can lead to tens or hundreds of thousands of dollars in savings for both federal and private student loans.
This year, we have moved aggressively to make the bankruptcy courts in Tampa, Florida one of the early adopters of Chapter 13 Plans which allow a debtor to participate in income based/debt forgiveness plans following a decision out of North Carolina, In re Buchanan (Case No. 6:14-bk-51161).
Presently, the Department of Education, and its servicers and guarantors, automatically place Chapter 13 Debtors in administrative forbearance. No collection actions are taken, but interest continues to accrue. The result is that a $100,000 federal student loan accruing interest at 8% would total $148,984.57 at the end of a 60-month plan. Even though the debtor's house and vehicle would be saved, the end result is that sometimes a much larger problem is created when the debtor is left with a significantly higher non-dischargeable student loan balance.
There is a growing recognition that student loan debt is a serious problem. At over $1.4 trillion, student loan debt now exceeds both credit card debt and vehicle loans combined. Many cases that disallowed classification were determined prior to the spread of the IDR plans which give hope to people that they can address student loan debt in an affordable plan that will end at some point during their lifetime. The process of automatically putting debtors into forbearances upon the filing of a Chapter 13 unfairly penalizes debtors and instead of providing them with the intended fresh start, they receive a "false start" upon the conclusion of their Chapter 13 bankruptcy when they learn that their nondischargeable student loan debt has increased substantially during the plan.
Another problem is that the federal student loan servicers would send proofs of claim to the bankruptcy court which would raise the amount of unsecured debt to sometimes astronomical amounts despite the obvious long term differences between student loan and credit card installment debt. We have had clients whose bankruptcy plan payments ballooned to thousands of dollars.
The way to fix these problems is to separately classify federal student loan debt and allow otherwise eligible debtors to apply for income driven plans including the popular Public Service Loan Forgiveness program which allows for forgiveness after 10 years of public service. We have two pending cases before the Middle District of Florida, Tampa Division, requesting this relief for our clients and setting forth a platform to allow other debtors to pursue the federal debt forgiveness programs despite having filed bankruptcy.
A second issue that we've actively pursued and obtained judgment to discharge private student loans that do not meet the definition of qualified educational loans in Orlando, FL in In re Lysiuk (Case No. 6-16-ap-00124-CCJ). We have a second case pending now in Tampa, Fl. Our clients attended Caribbean medical schools that are not qualified to receive federal funding and not on the federal schools' code list.
While student loans are normally not dischargeable without a showing of undue hardship, other grounds do exist to discharge student loans. This may include student loans which involve:
co-borrowers who are siblings or friends – any situation where the student was not borrower, borrower's spouse or a dependent of the borrower;
loans that exceed the cost of education (including room and board) for accredited schools; and
private loans for non-accredited schools such as the enormous number of medical schools in the Caribbean – most of which are not eligible for federal funds.
There are more than 50 medical schools in the Caribbean. Most of which are not accredited by the U.S. and are not on the authorized Federal Schools list eligible for Title IV funding.
Therefore, most student loans for these schools are private and may be dischargeable.
Finally, due to the recent CFPB Consent Orders against NCSLT and TSI, we are encouraging fellow bankruptcy attorneys to use these Orders to object to payment of NCSLT private student loans.
The takeaway from these developments is that avenues for student loan relief are becoming available in bankruptcy besides the holy grail of an undue hardship and should not be overlooked.
Related
Popular in the Community