A man named Robert Leitch was roaming the streets of South Philadelphia in the late 1970s when something metallic caught his eye. Upon closer investigation, Leitch discovered the glint of metal revealed something far stranger -- an inexplicable army of bundled wire sculptures, compact torpedoes of trash that emitted a spellbinding force.
There were around 1,200 of these mysterious art objects, left out in an abandoned alley. Leitch gathered each and every silvery thingamajig and, for a while, kept them in his attic. It was trash night, and had Leitch been just a half hour later or a bit less observant, the twisted oeuvre of the Philadelphia Wireman would have been lost forever.
"It was an accident that the worked survived," collector and dealer John Ollman explained to The Huffington Post. "There were probably hundreds more artists whose work made it into the garbage truck. The creative instinct is a pretty powerful one. If it's not made in a formal system, it's a matter of what survives."
Ollman first encountered the work of the Wireman in 1984, when employees at his gallery Fleisher/Ollman introduced him to Leitch. Immediately, Ollman was moved by the inscrutable power of the gnarled objects, small enough to fit in your hand. The motley parcels, held together by a wiry exoskeleton, morphed into something otherworldly, their bottle caps glowing like alien gems and masking tape resembling skin pulled taut. Ollman purchased 650 of them right away, a little more than half. (He'd soon return for the rest.)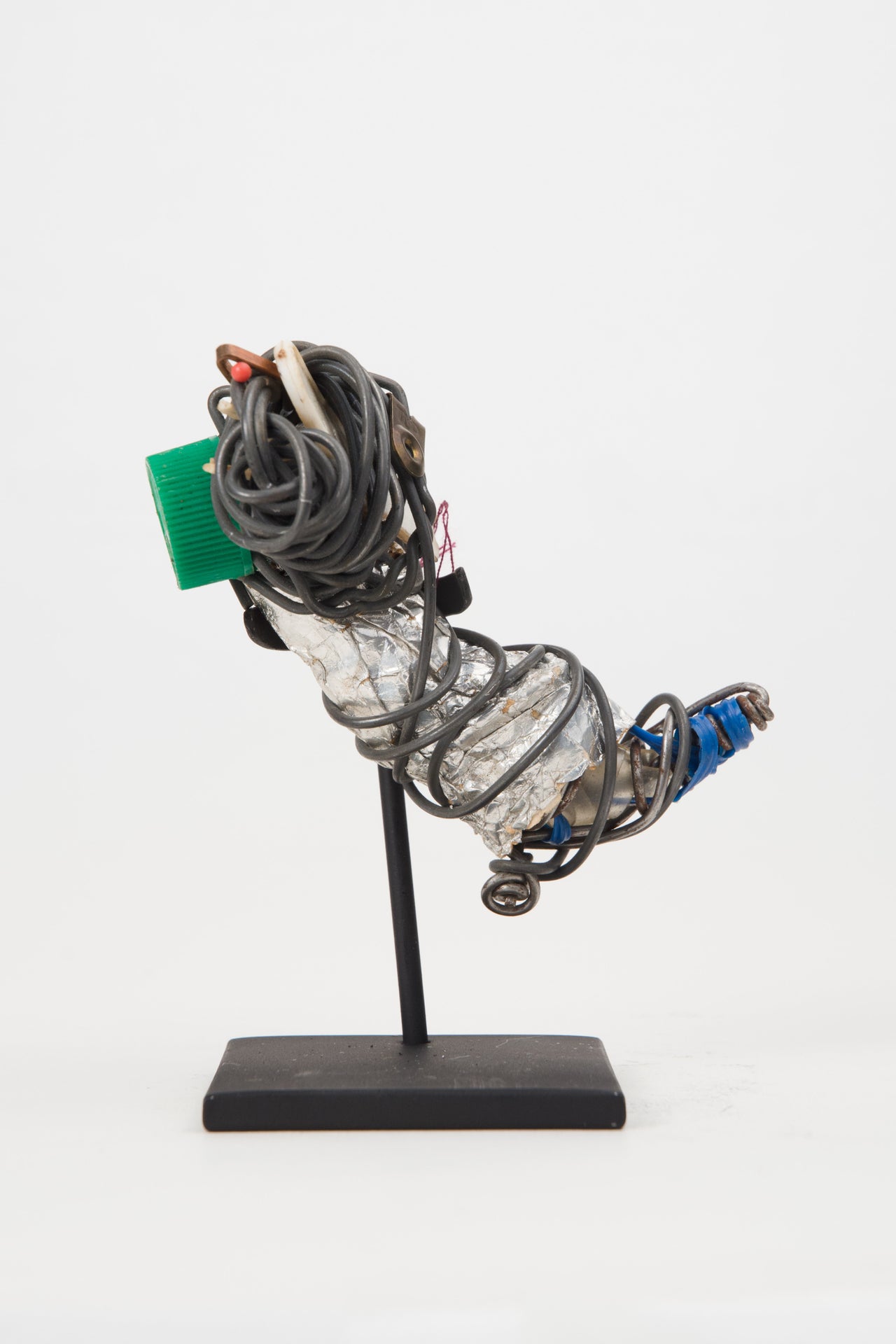 Little was known about the mysterious maker now known as the Philadelphia Wireman. Because of the historically black neighborhood in which the sculptures were discovered, and the objects' similarity to African power objects, Ollman intuited the artist was black. And because of the physical rigor necessary to bend and flex the wire works by hand, he surmised the artist was male.
Today, little more can be said for certain about the artist, and not for lack of trying. Many journalists and art history scholars have devoted serious hours to tracking down the man behind the Wireman, but to no avail. In 1999, a visitor at Ollman's gallery recognized the work, and claimed to have seen a man building such objects on his stoop. The visitor even correctly recognized the street they were made on, information that had remained private. He basically confirmed the artist's identity as a black man, but not much else.
From the moment Ollman laid eyes on Wireman's sculptures, he felt a certain energy emanating from their cores. He noticed a relationship between the art objects and Nkisi, traditional Congolese power objects dating back to the 1400s. Most commonly, Nkisi are wooden figures with nails pounded into them, sprouting out in all directions like protective, spiky armor. But, as Ollman pointed out, there also exists a history of Nkisi as handheld, abstract objects of importance, often wrapped in twine or string or wire, incorporating reflective elements.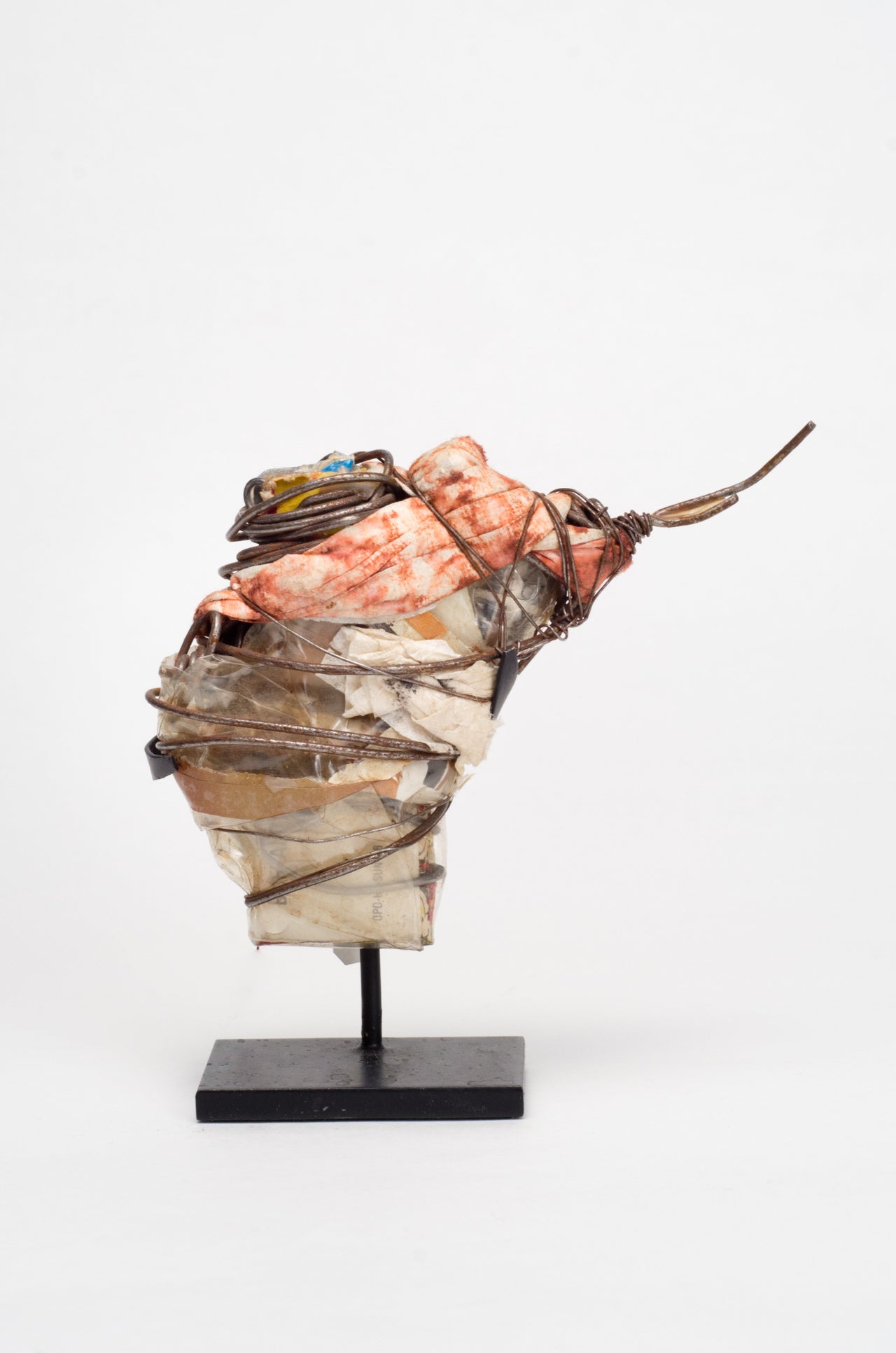 These types of objects habitually served as means of protection -- talismans -- often made by a shaman. "A person would go to a shaman and say I need intervention with this or that issue," Ollman explained. "That shaman would then make something with certain types of energy in it." The tradition is grounded in a culture with a strong belief in animism, that all things have a spiritual power to them.
"By combining these energies you make a more powerful energy," Ollman continued. "That's the sense we have of what's going on in these works."
Wireman's sculptures combined the tradition of Nkisi with a contemporary homage to urban life, imbuing discarded detritus with supernatural force and thus, in a way, revitalizing the famously rough neighborhood in which they were found. Ollman also mentioned the resemblance of Wireman's sculptures to memory jugs, also popular in African American folk art. These jugs featured a medley of random objects collaged onto a water-holding vessel, and were sometimes left atop grave sites.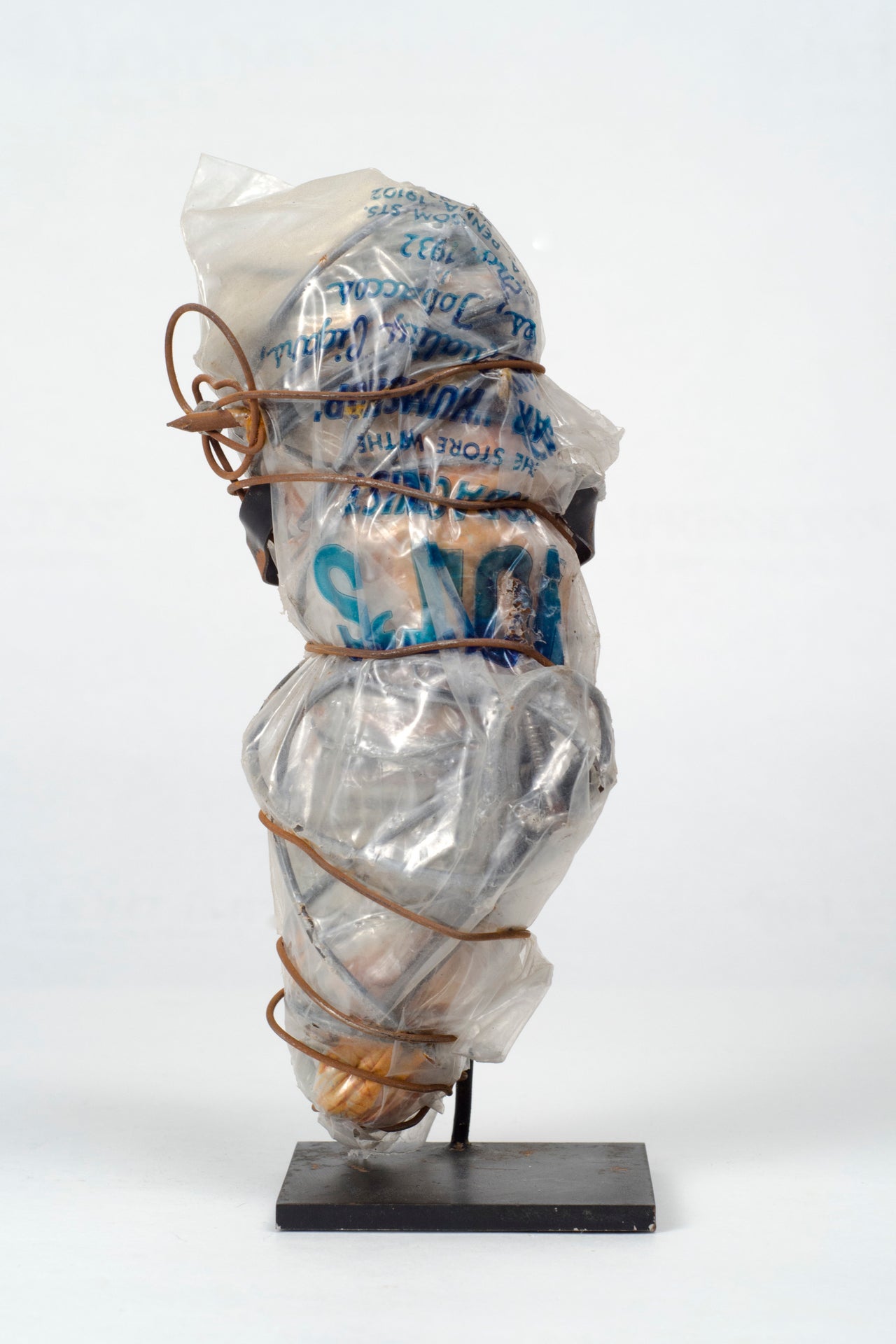 When Ollman first exhibited the work in the 1980s, he hardly expected anyone to match the level of interest he possessed in the images. This was, of course, far before self-taught art had risen to the level of popularity it occupies today. Ollman introduced Wireman with an exhibit of 50 works, and to his surprise, all of them sold. Of course, that's when outsider art objects went for $75 to $100, nowhere near the values they attract today.
The other surprise of the evening was a conspiracy that bloomed, suggesting it was Ollman himself who was behind the works. "It was kind of offensive, kind of complimentary," he said. "I said I wish I could make something so powerful!"
Ollman attributed the theory to the human need for answers, and the plaguing discomfort of not knowing who is behind an artwork. "People are so locked in to having to know who made something. It's this weird part of the commercial art world -- if you don't have a name on something, it doesn't really have value. I never felt that way about them. I wish I could put a name to them but I can't; it's not as if I didn't try really hard."
And so the artist will forever be known as Philadelphia Wireman, a fitting title, especially given Philly's crucial role in the growth of self-taught art. In Ollman's eyes, a career like Wireman's could only have blossomed in a place like Philadelphia or Chicago, where profit wasn't the primary concern.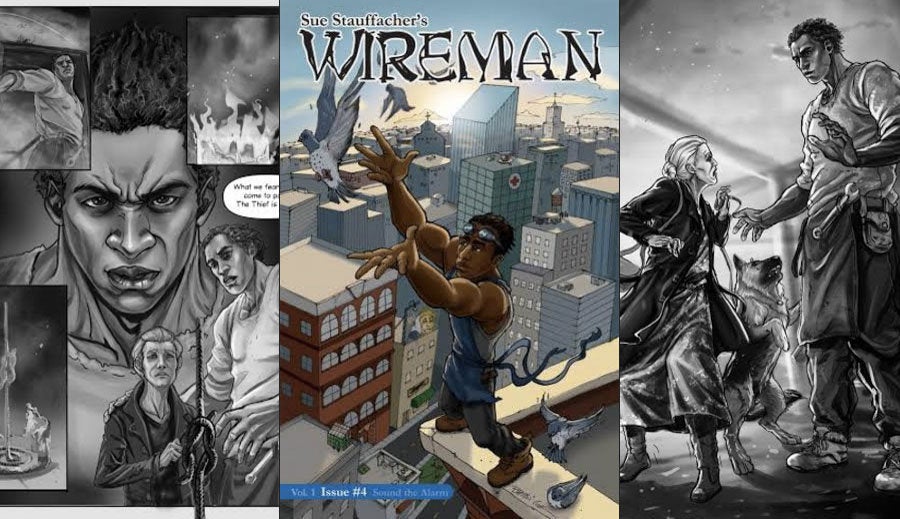 Today, although his identity remains a secret, Wireman is known far and wide. He even has a graphic novel in his honor, aptly titled "Wireman." Sue Stauffacher, the creator of the series, wanted to use Wireman's story to help children and adults from economically disadvantaged neighborhoods, like Wireman's, improve literacy skills. Stauffacher uses gripping illustrations and a relevant setting to pull struggling readers in, buffering the difficulty of language with the pleasure of looking.
"Clearly, the Philadelphia Wireman was a loner who had to rely on his street smarts to collect the materials for and create his art," Stauffacher wrote in an email to The Huffington Post. "He is the perfect 'hero' for the older at-risk readers I work with. Bringing him to life for kids who are often homeless and/or in difficult family circumstances themselves in a reading format they can access has been a great pleasure. Though very little is known about the artist who inspires Wireman, I believe I am staying true to his (her?) character."
This week, Wireman's work goes on view with Fleisher/Ollman Gallery at the Outsider Art Fair. The diminutive bundles, made of trash scraps and rubble, look like spiritual talismans from one angle, otherworldly cocoons from another. The objects seem to whisper contradictory stories about the unusual individual who made them, by hand, day after day on his South Philly stoop. He may have ended his extended project, or, more likely, passed away, leading the orphaned objects to be joined with the evening's trash. Luckily, a man with a keen eye scooped them up before they were wiped from public view.
As Ollman emphasizes, this is not an unusual story for an artist working outside the formal art system, the "insider" art world. Where would Bill Traylor's work be if Charles Shannon hadn't stopped for a second look? The pressing question for Ollman is not who is Philadelphia Wireman, but how many Philadelphia Wiremans are out there, there work lost, trashed, buried, or waiting undiscovered?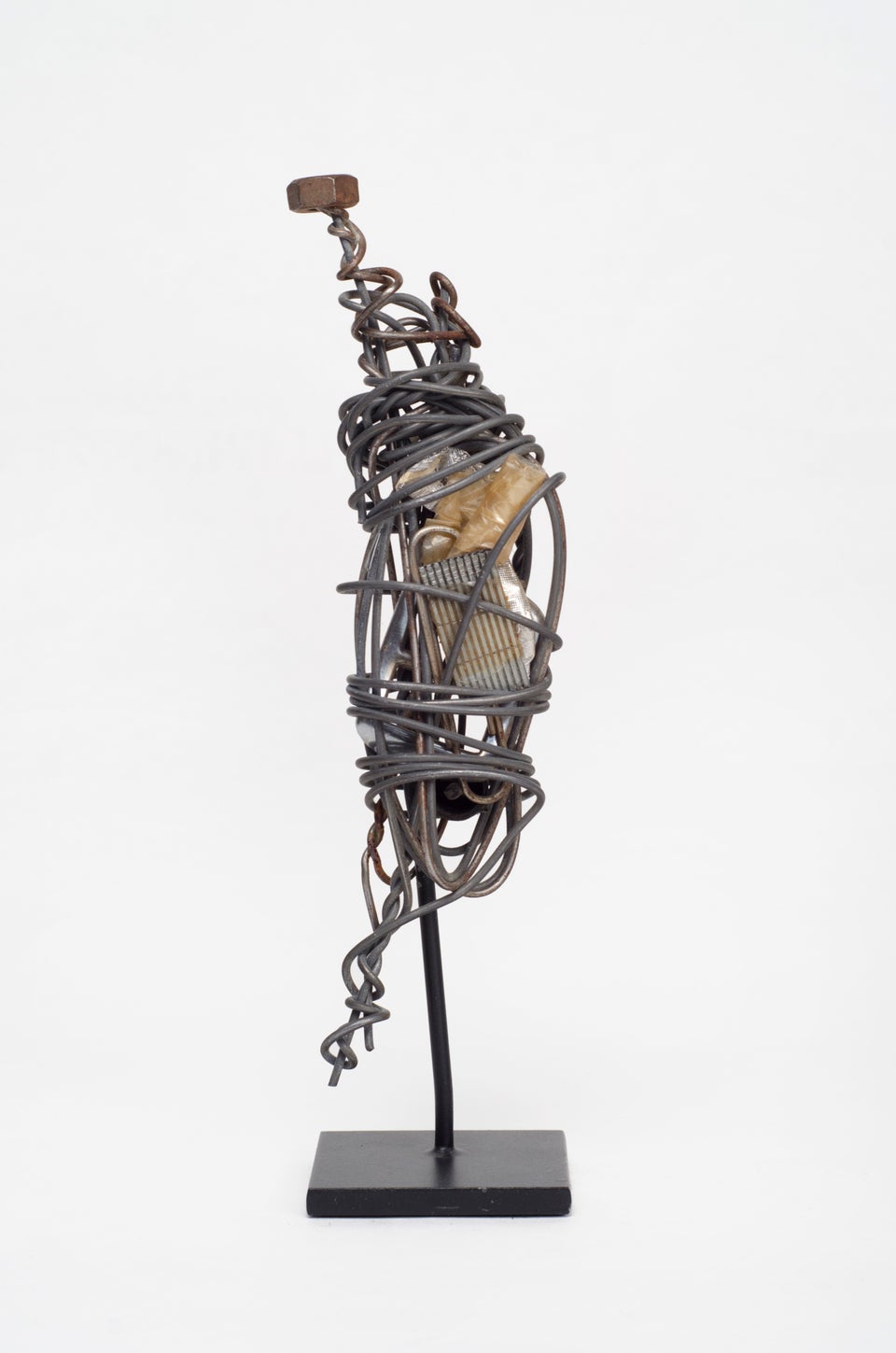 Philadelphia Wireman Untitled (Wire, metal buckle, bolt), c. 1970â1975 Wire, found objects 6 1/4 inches high PW 359 Credit: Courtesy Fleisher/Ollman, Philadelphia / Photo: Claire Iltis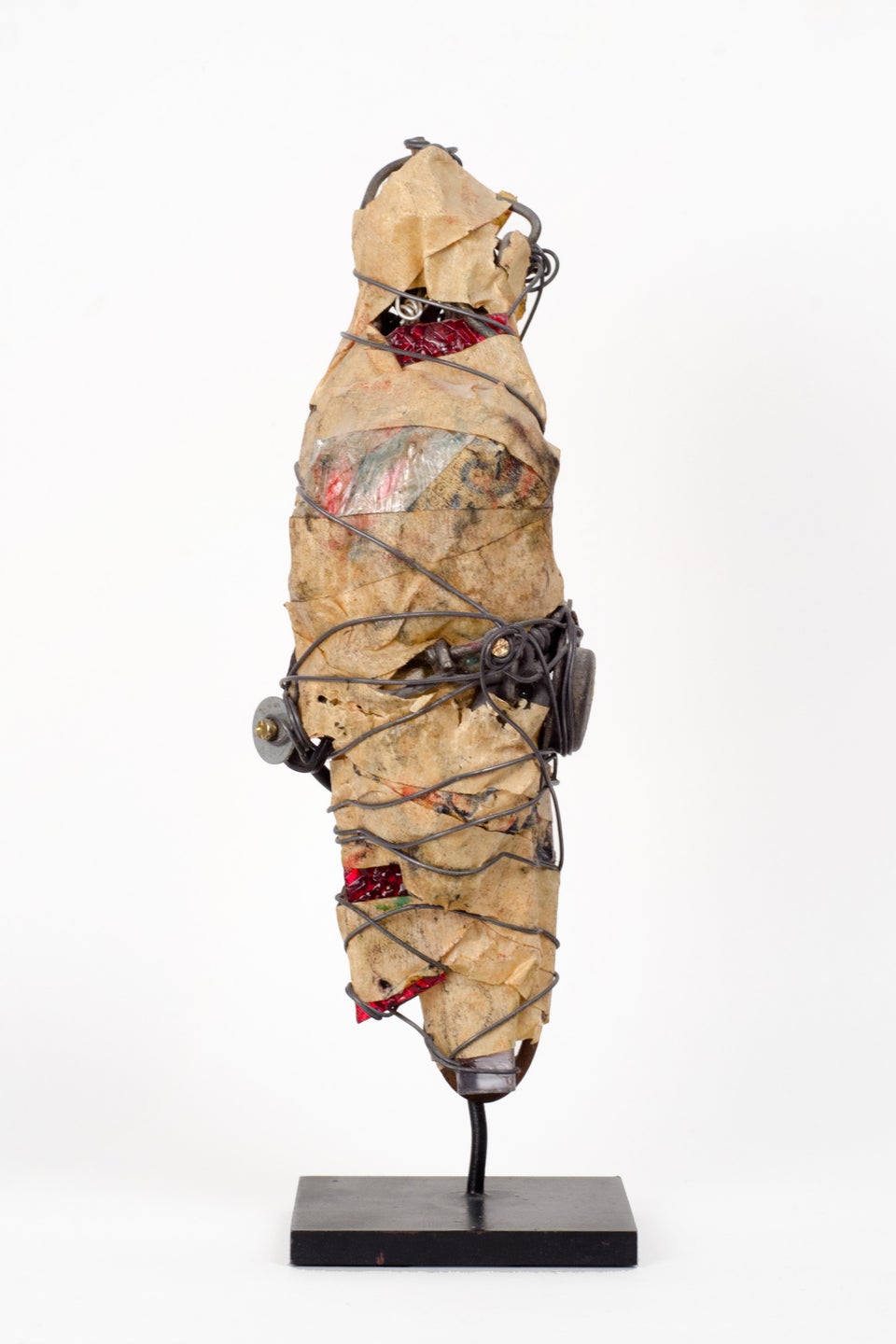 Philadelphia Wireman Untitled (Masking tape), c. 1970â1975 Wire, found objects 7 1/4 x 2 1/2 x 2 3/4 inches PW 50 Credit: Courtesy Fleisher/Ollman, Philadelphia / Photo: Claire Iltis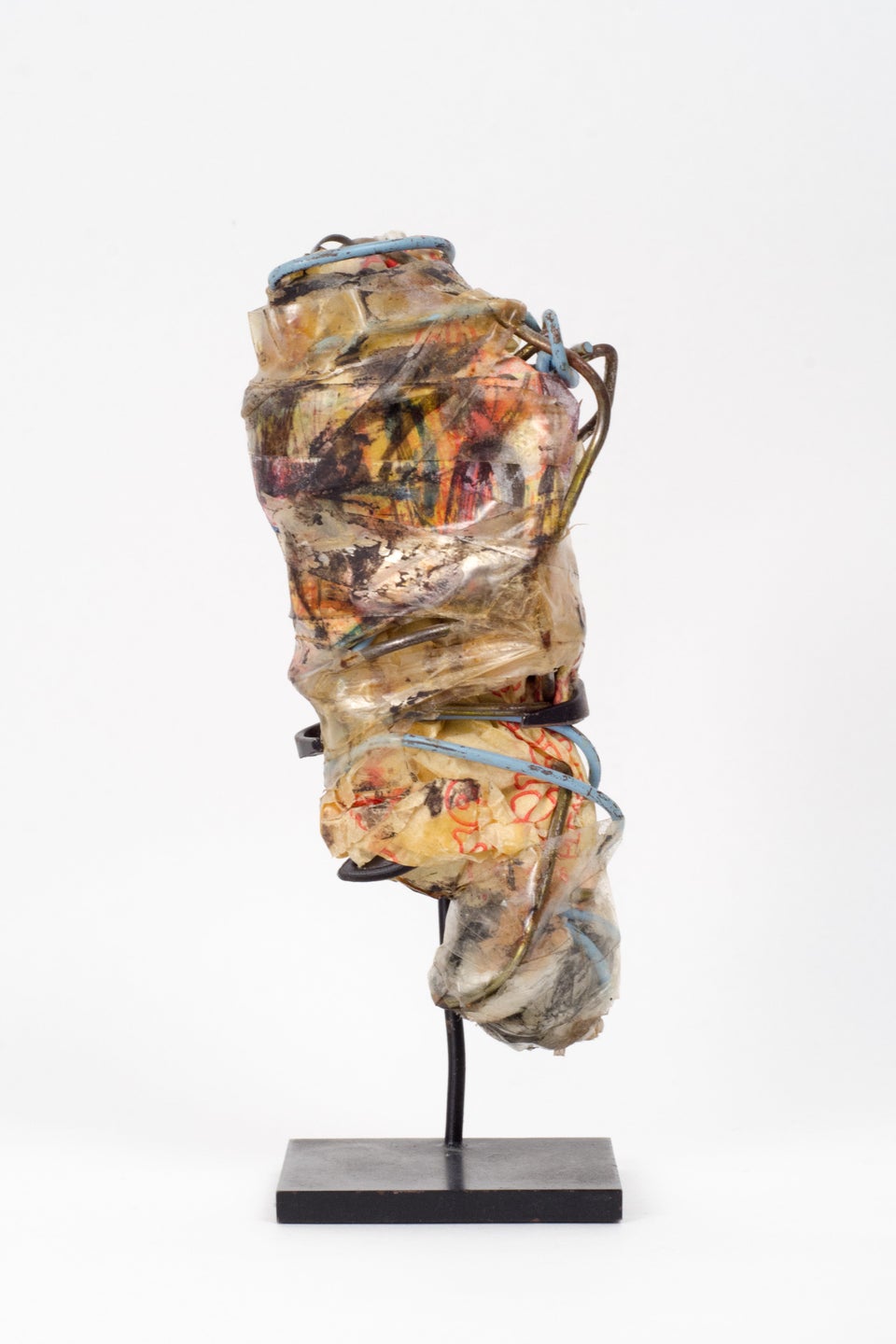 Philadelphia Wireman Untitled (Drawing under celophane with blue rubberband), c. 1970â1975 Wire, found objects 5 x 2 x 1 1/2 inches PW 109 Credit: Courtesy Fleisher/Ollman, Philadelphia / Photo: Claire Iltis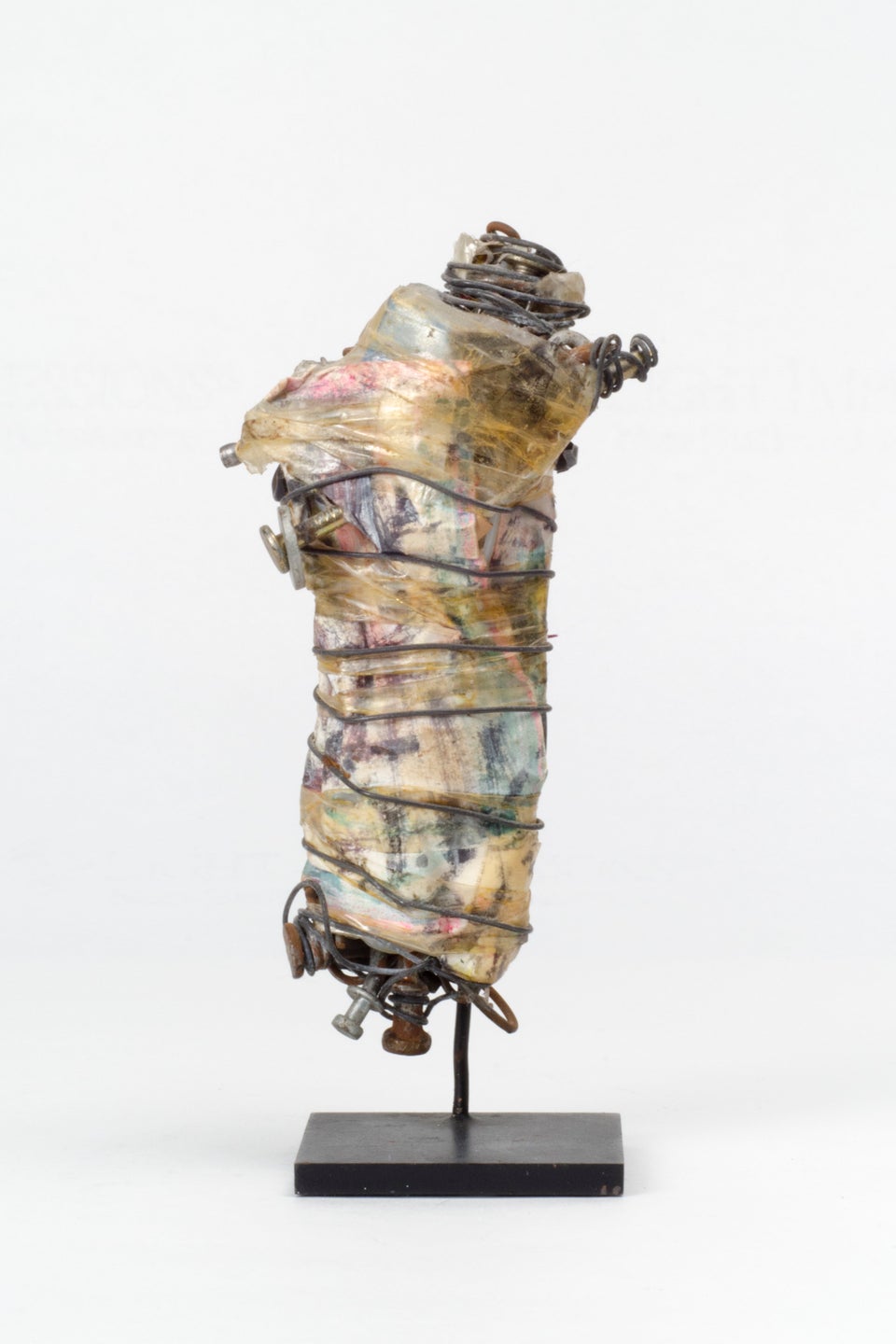 Philadelphia Untitled (Drawing under celophane), c. 1970â1975 Wire, mixed media, found objects 5 x 2 3/4 x 1 1/2 inches PW 1085 Credit: Courtesy Fleisher/Ollman, Philadelphia / Photo: Claire Iltis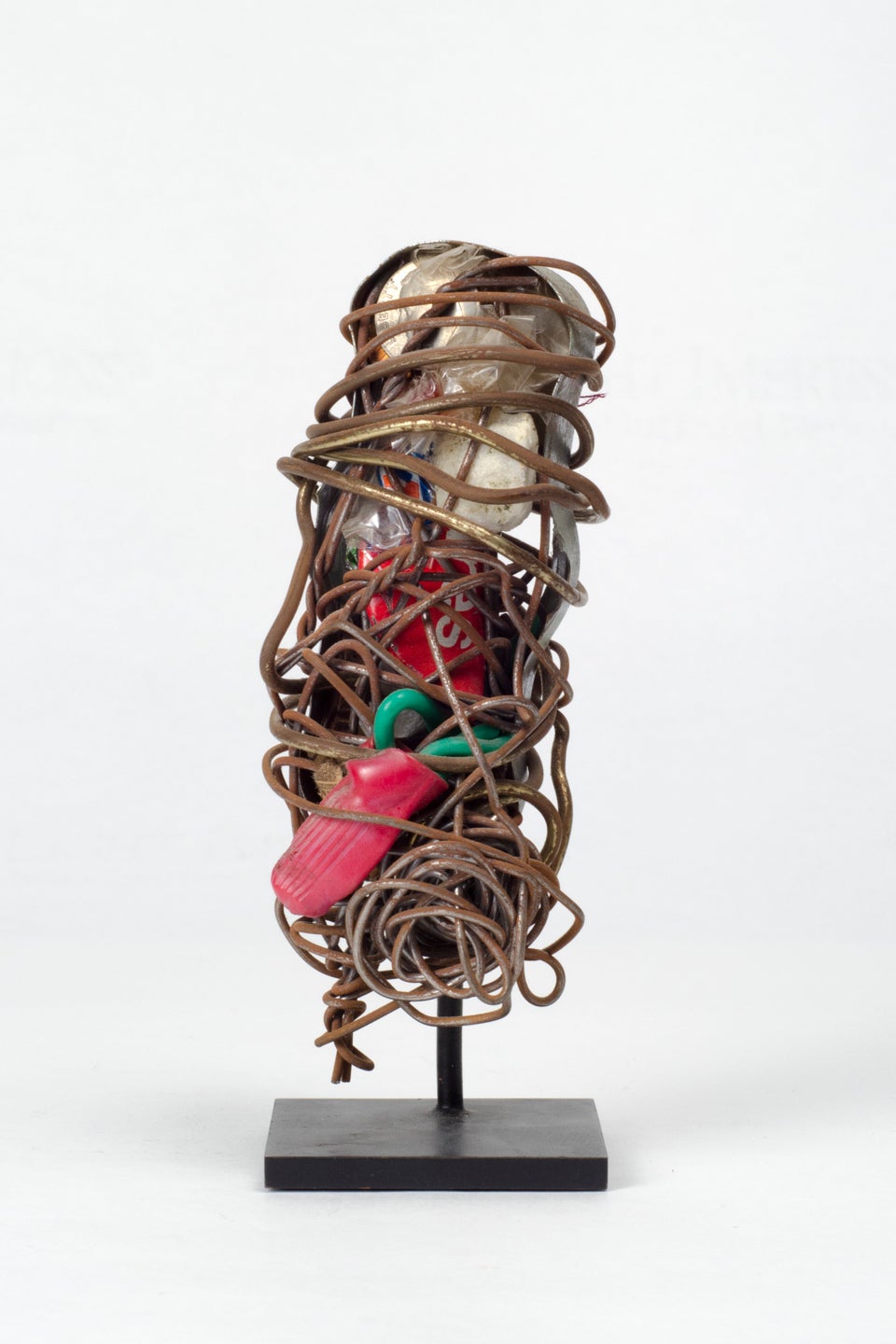 Philadelphia Untitled (Green wire with red plastic and quarter), c. 1970â1975 Wire, found objects 5 x 2 1/4 x 2 inches PW 1084 Credit: Courtesy Fleisher/Ollman, Philadelphia / Photo: Claire Iltis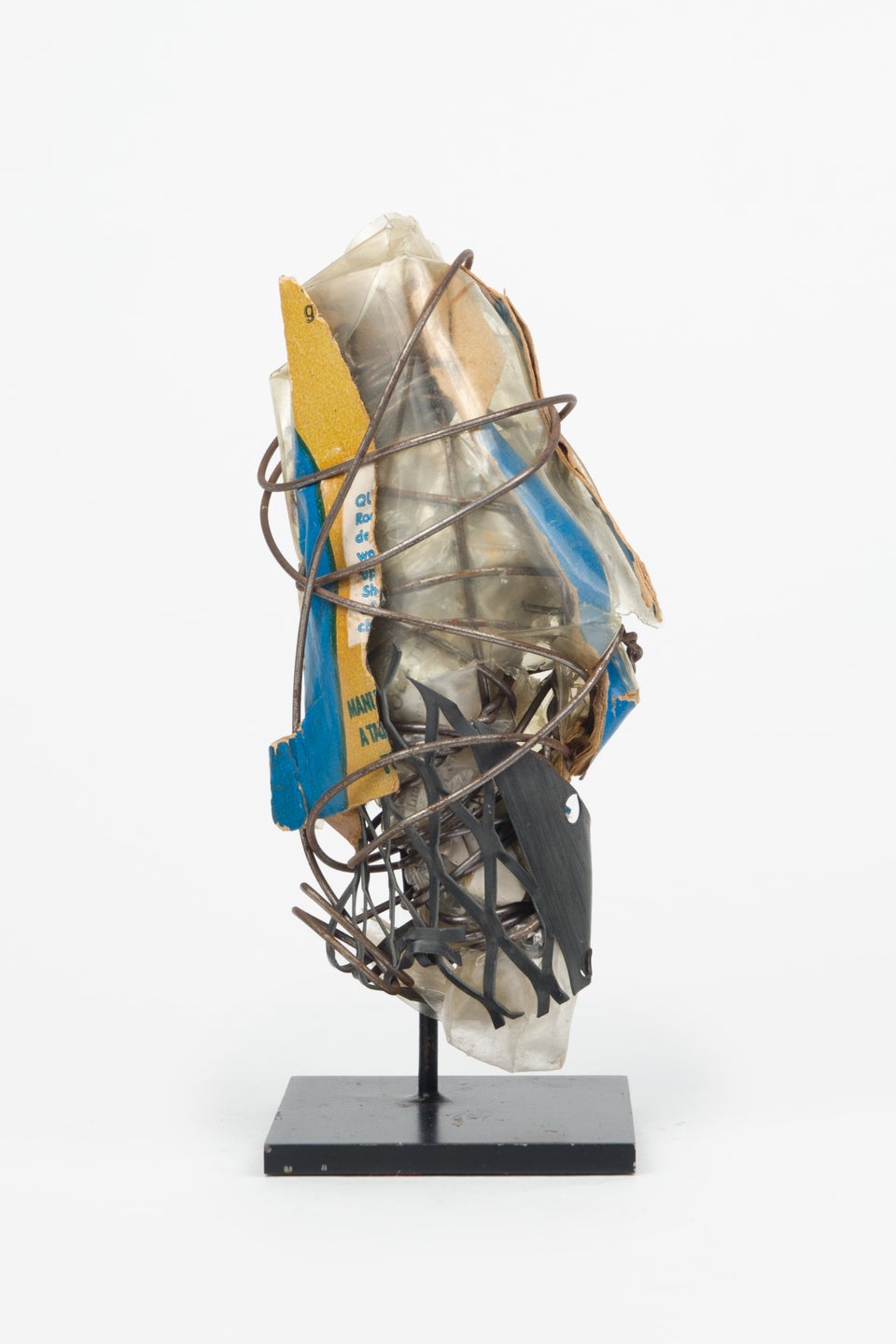 Philadelphia Untitled (Sharp patterned metal with clear plastic), c. 1970â75 Wire, found objects 5 1/2 x 2 1/2 x 1 1/2 inches PW 1079 Credit: Courtesy Fleisher/Ollman, Philadelphia / Photo: Claire Iltis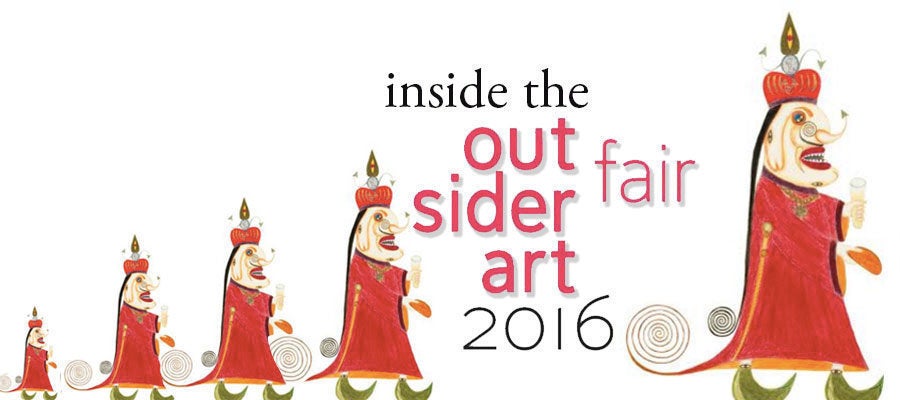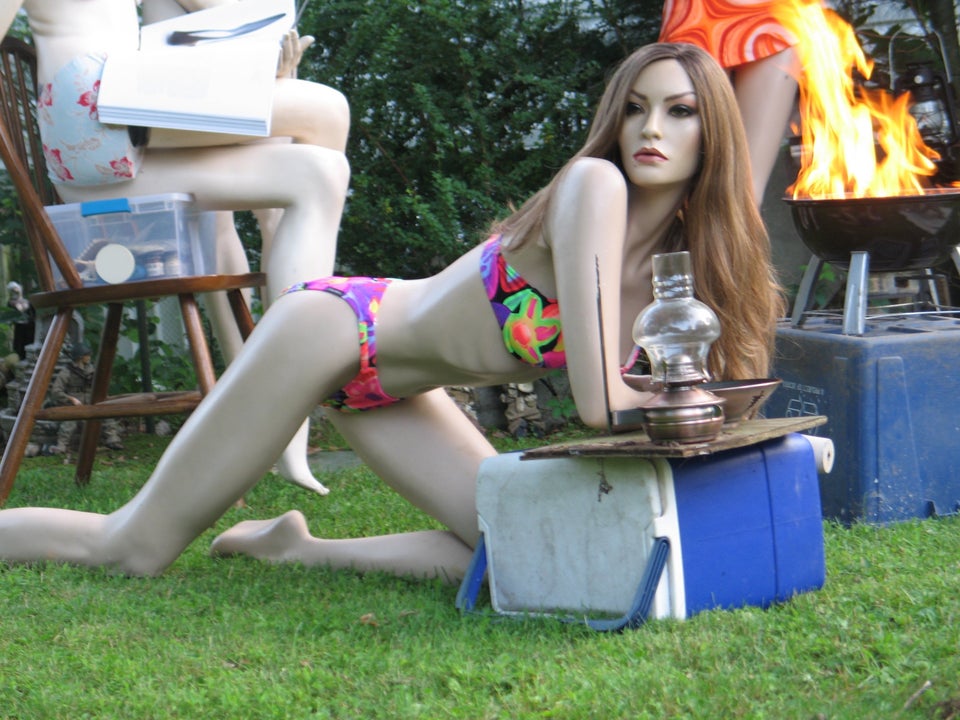 Outsider Art Fair 2016
Related
Popular in the Community