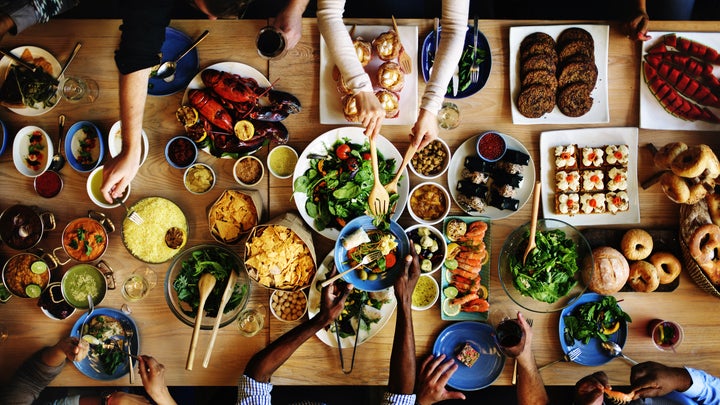 Guys, we're excited ― it's Food Month here at Outspeak! We're using this as an excuse to get out and taste test everything we can. From the very, very good to the very, very bad. We do this for you, all in the name of science of course. There is a lot of misinformation about what is healthy for us and we want to ensure everyone knows what they're putting in their bodies ― we are all painfully aware of the problems the sugar industry heaped on us by telling us to go fat-free all through the '90s.
Because of all the false-food-facts out there, Outspeak wants to encourage everyone to join the discussion, to get everybody talking about food, taste, deliciousness, and nutrition. Throughout July we will be focusing on content related to food, glorious food, healthy eating, and food science. Join us on our foodie journey and share your videos about food with us!
Your video has the opportunity to be featured on HuffPost's massive social media pages, on Outspeak's social media, and you have the chance to be featured in an article on HuffingtonPost.com. For an example of how these features look, check out our recent #YourVoteYourVoice election campaign.
Please keep the following in mind for your videos:
Make sure you're shooting in a well-lit, non-distracted environment.
Keep the shots well-composed and in focus.
Keep the video short. 1-2 minutes preferred.
Keep the video focused on one theme. People will listen if you can speak focused and passionately.
Take a unique approach. How is this personal to you? Why is this issue in particular something you're passionate about?
Do not use offensive or derogatory language. If used maliciously or recklessly, your video will not be considered for circulation.
If you have any questions, please contact us at social@outspeak.tv or give us a shout on Twitter.