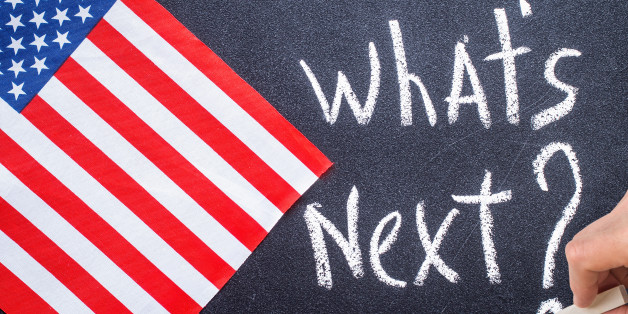 The next President of the United States is Donald Trump. Let that sink in for a moment.
The billionaire businessman is is scheduled to be sworn in on January 20th, 2017. This is perhaps the most controversial inauguration in American history.
We're encouraging as many people as possible to speak up about American politics. We need to empower future generations of voters to make a difference in four years and work to stand for diversity, equality, and freedom.
If you have strong feelings about the future of politics in the United States this is your chance to be heard and help keep people informed in uncertain times. Outspeak is seeking videos surrounding the Trump administration and we want to hear from you.
Some of the issues you could focus on include:
Reactions and commentary on Donald Trump's cabinet choices.
Perspectives on the news surrounding Donald Trump's presidency as it develops daily.
What a strong relationship to Russia means for the United States and the world.
Global warming under President Trump.
Nuclear weapons and nuclear proliferation under a Trump administration.
Why the United States should continue to be a progressive place.
Immigration and diversity.
Equality under a Trump Administration for women, LGBTQ+ people, and minorities.
The Mexico wall or fence?
Fake news and the power of the media.
If you currently have a video, or are interested in creating one surrounding President Donald Trump and American politics send it to us via Facebook or Twitter. Or email your submissions to social@outspeak.tv.
Your video has the opportunity to be featured on Huffington Post's massive social media pages, on Outspeak social media, and you have the chance to be interviewed for an article on HuffingtonPost.com. For an example of how these features look. Check out our recent #YourVoteYourVoice Election campaign.
Please keep the following in mind for your videos:
Make sure you're shooting in a well-lit, non-distracted environment.
Keep the shots well-composed and in focus.
Keep the video short. 1-2 minutes preferred.
Keep the video focused on one theme. People will listen if you can speak focused and passionately.
Take a unique approach. How is this personal to you? Why is this issue in particular something you're passionate about?
Do not use offensive or derogatory language. If used maliciously or recklessly, your video will not be considered for circulation.
If you have any questions, please contact us at
social@outspeak.tv
or give us a shout on Twitter.
REAL LIFE. REAL NEWS. REAL VOICES.
Help us tell more of the stories that matter from voices that too often remain unheard.