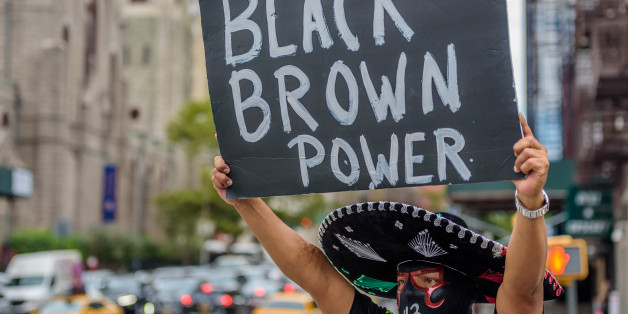 Today marks the beginning of Black History Month, a time to celebrate and recognize the formative role of black people have played and continue to play in America. It's typical to recognize what white individuals have done for the country, but the revolutionary work of black Americans often flies under the radar. February serves as a time to learn about and take pride in our diversity.
This year Black History Month comes at a pretty devastating time in the nation's history. Despite steps forward, the continued prejudice against non-white Americans has come into the spotlight again with persistent systemic racial violence and a new President whose casually racist platform has encouraged white supremacists to come out of the woodworks.
Because of that, Outspeak wants to encourage everyone to join the discussion, to reflect on the importance of black history, and to speak up about the way forward. Throughout the month we will be focusing on content related to Black History Month, and we are seeking video and article submissions.
If you currently have a video, or are interested in creating one related to Black History Month, send it to us via Facebook or Twitter using the hashtag #WeTooAreAmerica. Or email your submissions to social@outspeak.tv.
Your video has the opportunity to be featured on Huffington Post's massive social media pages, on Outspeak social media, and you have the chance to be featured in an article on HuffingtonPost.com. For an example of how these features look. Check out our recent #YourVoteYourVoice Election campaign.
Please keep the following in mind for your videos:
Make sure you're shooting in a well-lit, non-distracted environment.
Keep the shots well-composed and in focus.
Keep the video short. 1-2 minutes preferred.
Keep the video focused on one theme. People will listen if you can speak focused and passionately.
Take a unique approach. How is this personal to you? Why is this issue in particular something you're passionate about?
Do not use offensive or derogatory language. If used maliciously or recklessly, your video will not be considered for circulation.
If you have any questions, please contact us at social@outspeak.tv or give us a shout on Twitter.
REAL LIFE. REAL NEWS. REAL VOICES.
Help us tell more of the stories that matter from voices that too often remain unheard.