As a kid, high school junior Jahmir Smith never had a dream college. But for a number of universities, he's their dream student.
The 17-year-old North Carolina native has already been accepted into all eight Ivy League schools and has received 33 full-ride scholarship offers, according to ABC 11 Eyewitness News.
While Smith has a 4.43 GPA at Lee County High School and an impressive ACT score, The News & Observer reported that he's also constantly being contacted by college football recruiters for his athleticism, receiving hundreds of texts from Division I coaches.
Smith, who started playing football in middle school, has a composite three-star rating out of five on the sports website 247sports.com. Additionally, he was chosen as 2016's News & Observer's Metro Football pick after scoring 41 touchdowns and running 2,130 yards in one season.
Smith told HuffPost that while he doesn't plan on making a career out of football, he's certainly willing to give the NFL a shot.
"It's fast money," he said. "But I don't want it as a career because it would take a toll on my body."
He added that if he doesn't make the NFL, he wants to explore the medical field, specifically anesthesiology. In whatever he pursues, Smith is aware he'll face challenges because of his race. But that's not stopping him in the least bit.
"I know the odds are against me because of my skin tone and all, but I don't really let it get to me," he said. "I just stay to myself and try to help those around me. I've always understood since I was little that people would see me different."
You can thank Smith's mom for his unyielding attitude.
"She raised me through all the hardships she faced and helped me stay on track to [get] where I am today," he said. "Without her I don't know where I'd be now."
For Smith, "now" happens to be a pretty good place. He's still considering all of the 33 schools and is hoping to receive a scholarship offer from Clemson University.
While Smith is clearly exceptional, he's also awfully humble.
"I mean, my mom tells me how rare it is, but I mean, it's whatever to me," he told News & Observer. "I mean, I know it's a big deal, but I don't brag about it.
Although Smith is only a junior, he has enough credits to graduate from Lee County High. He'll be disappointing 32 (and counting) colleges in June when he decides which school he'll attend.
Before You Go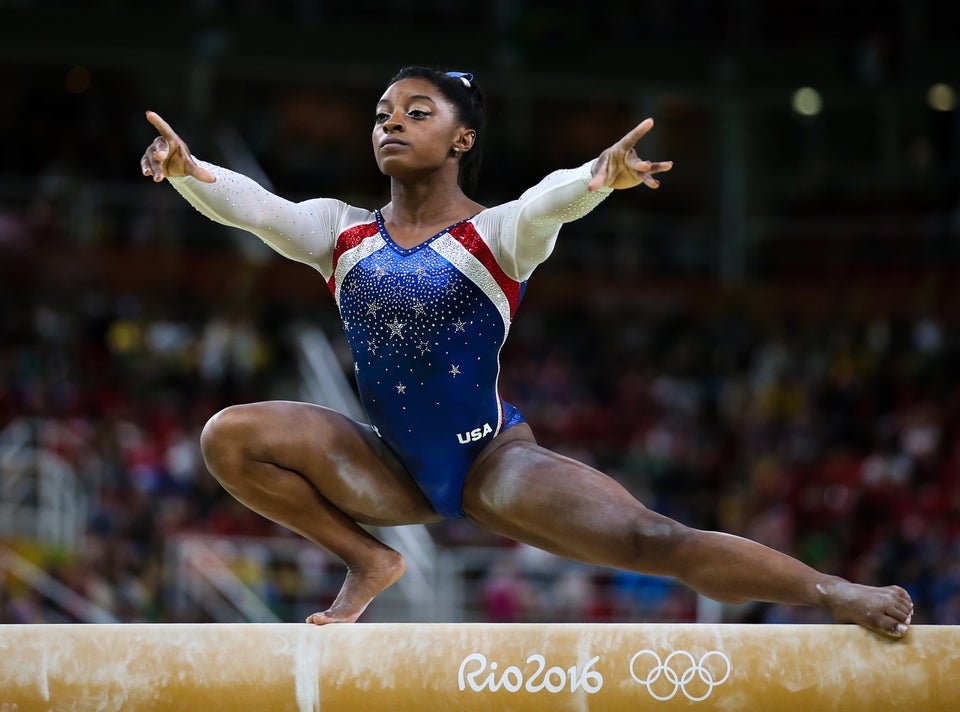 Black Athletes Dominating In This Year's Olympics