For one young fan, this hockey player just proved that he's as much of a superstar off the ice as he is on.
In early September, Ann Schaab, a fourth-grader from Maryland who has Down syndrome, attended an American Special Hockey Association skate session hosted by Washington Capitals captain, Alex Ovechkin, CBC Sports reported. During the event, Ann, who has a longtime crush on the hockey player, asked Ovechkin out on a sushi and kickball date. Last Sunday, the captain fulfilled her request, surprising the 10-year-old with the date of her dreams, according to the Washington Post.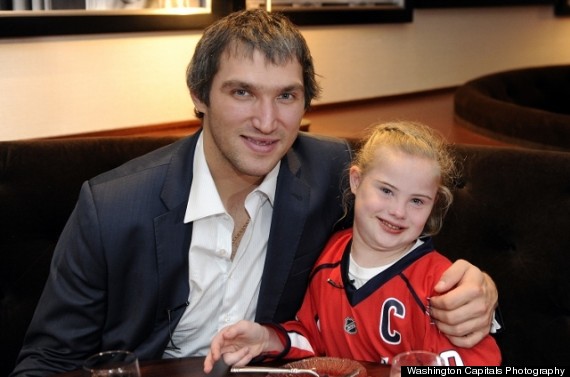 "It was a dream come true; give me a high-five," Ann told the athlete after their successful date, NHL Insider reported. "Go red and go Alex Ovechkin. And go [No.] 8."
Ann was at the Capitals' training facility earlier that day with her parents, taking a tour, the Washington Post reported. While the family was in the locker room, Ovechkin entered, holding a bouquet of roses for his date. He charmed Ann with a personalized jersey and a private ride to his game at the Verizon Center against the Carolina Hurricanes.
After his team's victory, the hockey star treated the little fan to dinner at the owner's lounge, where the two dined on sushi, as Ann's parents chaperoned the date, CBC Sports reported.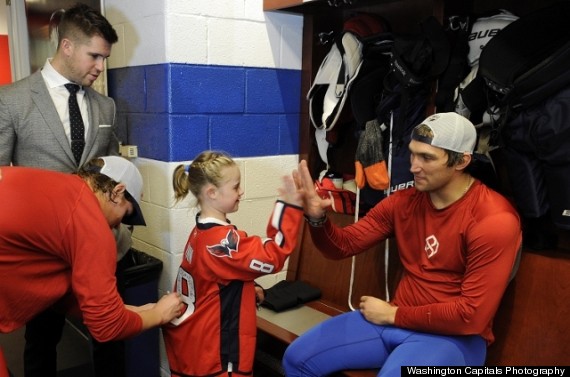 While Ovechkin's gesture was a touching one, Ann's family is no stranger to his generosity. Years ago, the NHL player gave a signed hockey stick to Ann's brother, Louie, who has spina bifida, a disorder that affects the nervous system.
Once again, the family was moved by the player's generosity. And this time it was the star athlete who said he was touched by the interaction.
"It was great to see a smile on her face," he said, according to NHL Insider. "She is a terrific and funny kid. She seemed to have a lot of fun and I was very pleased to spend some time with her."
Before You Go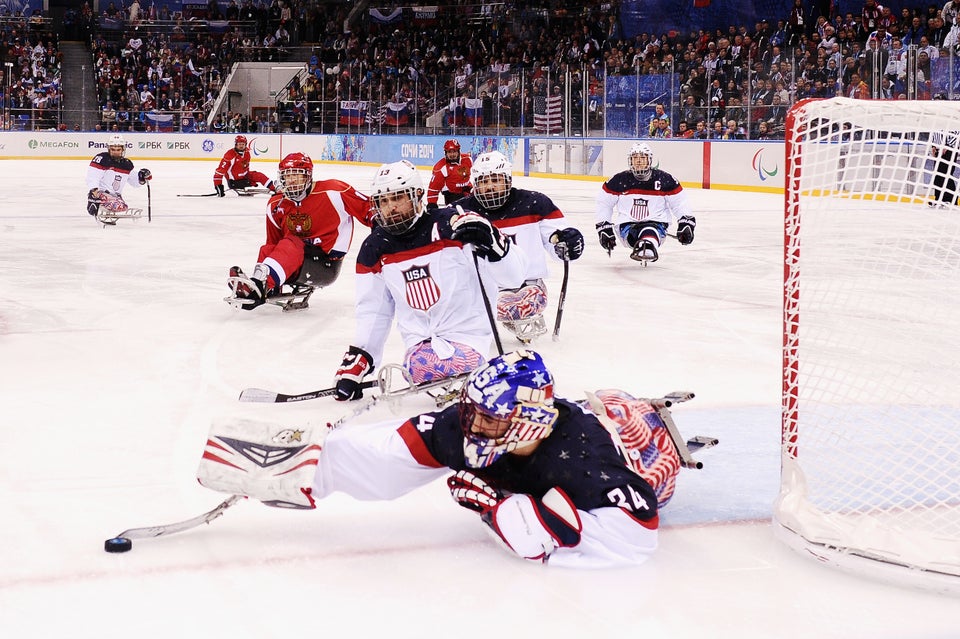 Paralympics Sled Hockey Gold Medal Game
Popular in the Community