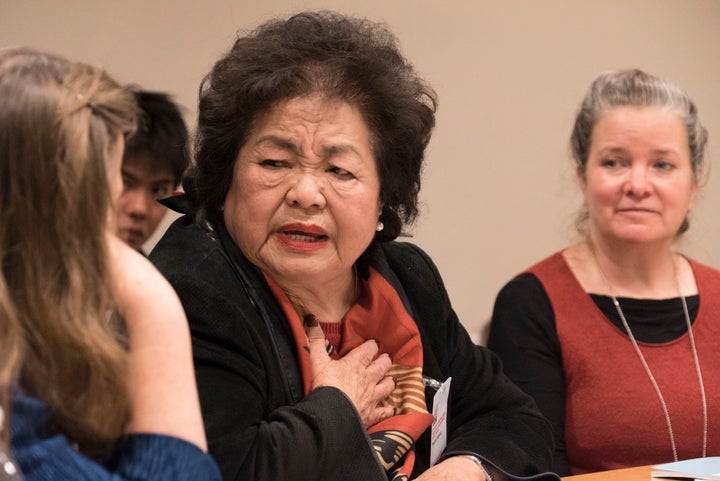 Setsuko Thurlow was thirteen years old when the first atomic bomb ever used on people ripped through Hiroshima, including the building she was stationed inside of. She managed to escape the rubble, but she witnessed the skin melt off of those who were outside. She saw people clutch their eyes from their sockets, or carry their own intestine. All but two of her classmates were burned to death. She lived to tell the tale, and now she has lived to see the majority of the UN member states unite under a new push to rid the world of nuclear weapons.
The question remains, are the nine nuclear states (US, Russia, UK, France, India, Pakistan, Israel, China and North Korea) ready to give them up? Spoiler alert: Of course not.
The exclusion of the nuclear armed states has actually sped up the entire process. With no hardline dissent in the room, the treaty has come to fruition rather quickly. In the United Nations, language is at the core of every negotiation. UN delegates argue for hours and weave words so definitely, sensitively and strategically to make policy – to enact change – that impacts the world. Member states have together agreed upon words to form treaties that prohibit landmines, cluster bombs, chemical and biological weapons; and other treaties that recognize states, support refugees and lift nations out of poverty. Words make a difference. Words have power. Words tried to stop the US from invading Iraq, and words proved why the US should have listened. Now words are being used to confront the last remaining weapon of mass destruction not yet banned, weapons that were made to end the world–nuclear weapons.
Delegates met for one week in March, and will meet in round the clock negotiations until July 7th. Every day, countries including Egypt, Iran and Sweden, who support the treaty, discuss which words will make it in, and which ones will not. The United States and the 8 other nuclear armed states have boycotted the conference, and persuaded their allies, under the so-called nuclear umbrella, to do so as well. It's expected that over 120 countries will sign on to it. "The majority of the worlds countries have stood up to them and said enough is enough. We will not put the planet at risk anymore, we will not put all human life at risk anymore," said Ray Acheson a Canadian member of the Women's International League for Peace and Freedom (WILPF).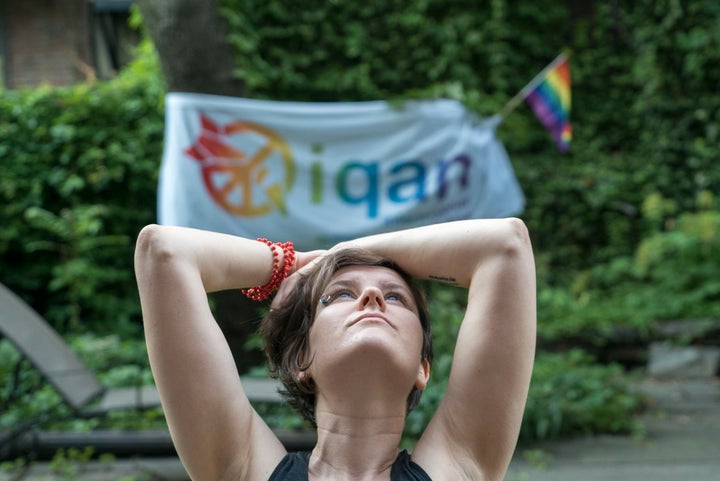 Acheson is one of hundreds of civil society members in attendance at the ban treaty negotiations. The International Campaign to Abolish Nuclear Weapons (ICAN) has united almost every anti-nuclear related non-governmental organization to join the fight. They brought the humanitarian impact of nuclear weapons to the forefront of the nuclear disarmament movement, and have propelled these arguments through the UN. ICAN campaigners have descended on New York to lobby member states, dissect the treaty drafts, and persuade delegates to adopt language that will effectively and permanently ban nuclear weapons.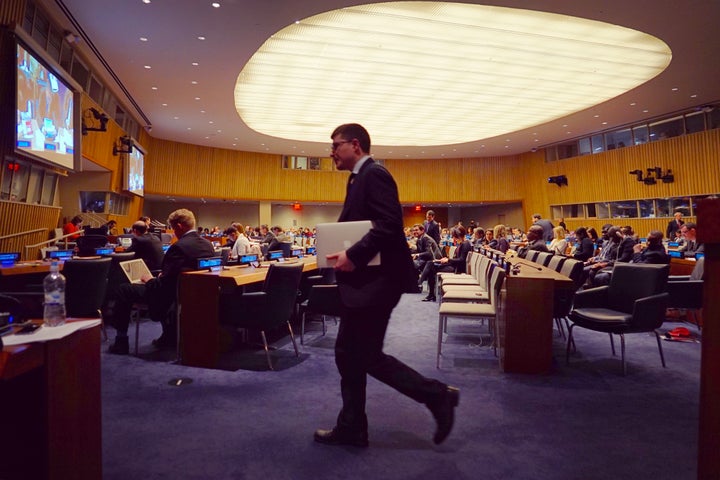 For Dr. Kathleen Sullivan, disarmament educator and anti-nuclear activist, she is more worried about accidents than intentional use, "How many of you made a mistake this week, or had your phone malfunction?" she asked at a First Committee side event in June. "Human beings who make mistakes are monitoring technology that will eventually break. Fallible people are in control of thousands of nuclear missiles on high alert that are armed and ready to go."
Dr. Sullivan's fears are not unfounded. "The world, even after a limited use of nuclear weapons could suffer tremendously," says Dr. Ira Helfand from the Nobel Peace Prize winning International Physicians for the Prevention of Nuclear War (IPPNW). "If nuclear war is waged on populated cities, not only would the climate change as it does when a massive volcano explodes, but it would coat existing agriculture in radioactive isotopes and render it inedible. We only have enough grain stockpiled to sustain life for 3 months."
"We didn't wait for murders to stop killing people before we made murder illegal," said Zia Mian, a nuclear weapons expert and professor at Princeton University who focuses on the Indian/Pakistani conflict. "These weapons are not just wrong. They are illegal. We are saying that these weapons have no place in our wars."
As of today, no one can be sure of the immediate effects of the treaty. It is clear that the nine nuclear weapons powers will not sign the treaty. They have boycott the negotiations. US ambassador at the UN Nikki Haley said, "As a mom, as a daughter, there is nothing that I want more for my family than a world with no nuclear weapons, but we have to be realistic. Does anyone think North Korea will give up their nuclear weapons?" But one thing is certain — the unprecedented effort of civil society has democratized disarmament, and pushed the majority of the worlds countries to observe the will of the people in an effort to save the planet from the threat of nuclear war.
Ari M. Beser is the grandson of Lt. Jacob Beser, the only U.S. serviceman aboard both bomb-carrying B-29s. He traveled through Japan with the National Geographic Fulbright Fellowship to report on the 70th anniversary of the atomic bombings of Hiroshima and Nagasaki and the fifth anniversary of the Great East Japan earthquake, tsunami, and nuclear meltdowns in Fukushima. He is the Author of The Nuclear Family, and a Getty Images Contributing Photographer.
Related
Popular in the Community