"If you are neutral in situations of injustices, you have chosen the side of the oppressor." – Desmond Tutu
A cloud of uncertainty and fear is looming over America. The evolution of this mentality is the direct result of backwards policy changes by #45 and his team of loyalists. We cry out "Si se Puede!" and "Black Lives Matter", but our hope for progress and equality is being held back by a combination of contentious personalities in Trump's cabinet and a Republican majority congress. Trump's dedication to reversing our country is in direct violation of our human rights, and has caused a new rise of racism.
On Friday, August 25th, narcissist Trump per usual put himself on the frontlines of news coverage, rather than the tragedy facing millions of Texans who were in the middle of a catastrophic Category 4 hurricane. In his news dump, he announced: Gorka is out, Arpaio pardoned, and a military directive to ban transgender individuals was issued. These motions are possible attempts to mostly appease to Trump's base, but they are insincere and will do nothing to help his historically-low approval rating of 34 percent.
Just one month after a twitter rant, Trump officially issued a directive to the Pentagon indefinitely banning transgender individuals from joining the military. He also gave Secretary Mattis the authority to decide on shaping policy for openly transgender military members already serving. This reprieve is coming from a man who refused to serve his country in the military by dodging the draft five times. It is an anti-LGBTQ, prejudice action, and yet another political ploy to reverse the progress his predecessor, President Obama, made just one year ago to create more equality in the military.
A second blow on Friday occurred with the first pardon in Trump's term -- the undeserved pardoning of anti-immigrant, inhumane former Maricopa County Sheriff Joe Arpaio. He was convicted, but not tried, in Arizona last month on criminal contempt charges for ignoring a judge's order to stop convicting individuals due to racial profiling and wrongfully assuming undocumented status. This is the same sheriff that has been a long-time Trump supporter and has argued against President Obama's U.S. citizenship. Essentially, this is a pardoning of a 'Birther Friend Forever'. Trump clearly has zero respect for the courts and laws of the land. He is incapable of understanding basic civil rights, human rights, and is on the side of racists.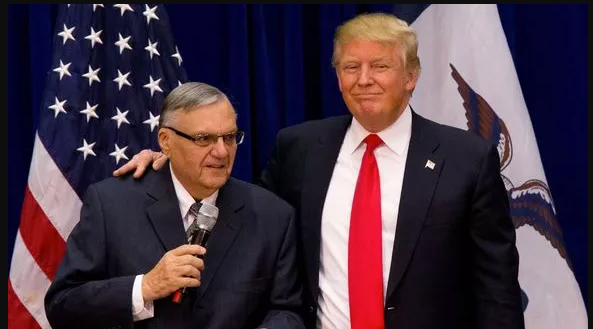 The Friday announcements come in the aftermath of Trump's campaign-style rally in Phoenix, AZ on August 22nd. In his speech, Trump relayed his usual blasting of our nation's media, attacked Arizona's two Republican Senators John McCain and Jeff Flake for not being typical devotees, and he foreshadowed his pardoning of Arpaio. Among other assertions, he also, yet again, defended his response on the violent events in Charlottesville, VA.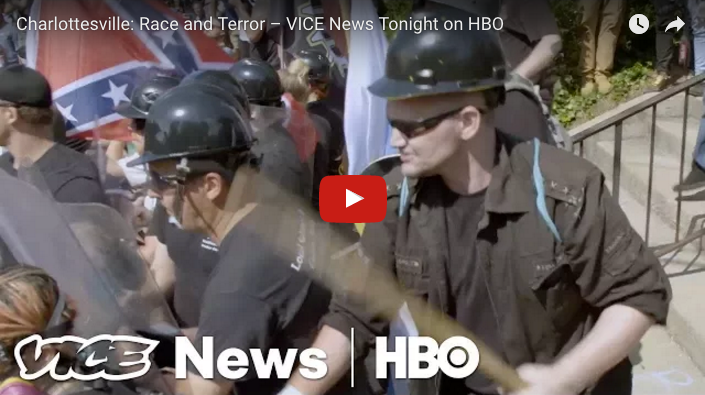 At a time when our country needs real leadership, how could cowardly Trump defend his delayed pro-white supremacy, disingenuous response to Charlottesville again? He cannot back track on his words blaming "many sides" for the conflict. And, white supremacists are not, and never will be, 'fine' people.
The U.S. has created laws and fought major wars against this type of neo-Nazi, KKK, white supremacy hate – including the American Civil War and World War II. The alt-right violence in Charlottesville was an act of terrorism, murder, and bigotry – so many words, yet no words at all, can describe this catastrophic event in current day America. This is horrific and un-presidential! Mr. Trump – actions speak louder than words, and your actions have been extremist and unjust.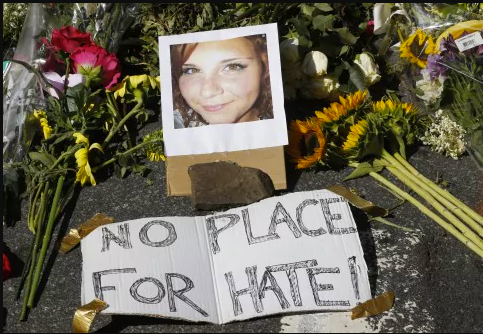 Three out of the twelve major companies from the White House Industry Council responded to Trump by resigning – Merck, Intel, and Under Armour (others are deliberating). Also, in the latest string of high-profile White House exits, Trump advisors' Steven Bannon and Sebastian Gorka are out. As Bannon stated, the "Trump presidency is over."
One of Trump's first actions as president was signing an executive order dictating the U.S. Department of Homeland Security (DHS) to "plan, design and construct a physical wall on the border." This directive also ordered DHS to focus highly on prosecuting unauthorized border crossers, incarcerate migrants for longer periods, and invoke more police for immigration enforcement. How is this type of executive order constitutional? This is a prime example of human rights' violations. It's no wonder why he pardoned xenophobic Arpaio. Thanks Trump!
Furthering this order, Trump is likely to announce another racially-driven and discriminatory action this week – rescinding the Obama-era 2012 Deferred Action for Childhood Arrivals (DACA) policy. This policy was created to protect over 600,000 DREAMERs, or youth who entered the country illegally as children, granting a two-year renewable term presence and work authorization for immigrants who entered at least five years before DACA's promulgation. While DREAMERs have already been deported despite the current policy, overturning this directive will add fuel to the racial-divide that was officially ignited in Charlottesville.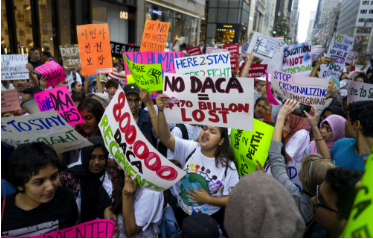 The announcement to overturn DACA will hopefully not occur today during a carefully staff-crafted visit to the storm-ravaged coastal region of Texas and state capital to discuss the hurricane damages, a desperate attempt to show himself as a leader. This storm occurred weeks after he released a proposed 2018 budget, which featured cuts to disaster relief efforts. Naturally, he is fumbling with how to bring new federal funding relief for this catastrophe.
Let us not forget another major anti-human rights position: the infamous border 'wall.' Trump of course spent time discussing this longtime area of focus in his August 2017 Phoenix speech. He noted that immigration places a "burden" on American citizens and re-asserted how it is "absolutely necessary" to build a wall on the southern border. When initially announcing this viewpoint, then-candidate Trump established a solid following due to his plan to build a "glorious wall" that will keep all the "thieves, rapist, and drug dealers" out of the U.S. Now, President Trump is trying to find every way possible to make that border wall a reality.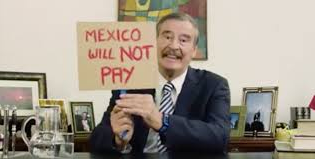 While we do know that Mexico will not pay for the wall, they are offering aid to help with the Hurricane Harvey recovery efforts. This is reminiscent of our southern neighbor's assistance post-Hurricane Katrina, which former President Bush Jr. graciously accepted. Despite his long-time stance against Mexicans, will prejudice Trump do the same?
The United States has sadly become accustomed to Donald Trump's irrational ways, whether through his unacquainted words, mostly via Twitter, or his actions. And, when human rights are constantly on the chopping block, the situation becomes more urgent and unacceptable.
The silver lining in Trump's constant attempt to violate our fundamental rights and implement laws that promote discrimination and bigotry is: the Resistance. Americans from every corner of the country are joining in solidarity against Trump and his administration. It's critical and imperative that we continue to fight for justice and reject Trump's anti-human rights, racist agenda. We Must Resist!
We must resist the hate coming from neo-Nazis, white supremacists, and the Alt-Right, who are continuing to plan demonstrations across our nation. We must not live in fear, but focus on the hope for a better tomorrow. We must educate our family, our friends, and our neighbors about the importance of standing up for our inalienable rights that our constitution has granted. We must occupy our communities to create a path forward.
While being vigilant, we must also continue to be aware about the horrible policies that may affect our core way of life or possibly become law, like the attempt to repeal the ACA, which would cause over 23 million Americans to lose their health care, or rescinding DACA. We must hope for the best, but with a president like Donald Trump and a Republican-Majority Congress, we should also expect the worst.
The damage that President Trump is causing not only sets our country back, but also hinders the liberties and justices that so many have fought for generations to overcome. We can protest, we can resist, we can focus on the greater good. But, the only way that our nation will have an actual chance of moving onward is when the inexperienced, bigotry-filled, narcissist Trump is removed from office. We can start by voting to replace the corrupt Republicans in congress and elect forward-thinking Democrats in 2018. There is no room for hate.