As a professional face painter and graphic designer, Amanda Destro Pierson has always loved Halloween.
"It is my favorite holiday because I love to dress up," she told The Huffington Post. "My husband loves dressing up with me because I usually make us into something really fun."
Pierson and her husband Andrew have transformed into Jack Skellington and Sally, a devil and angel, and Frankenstein's monsters.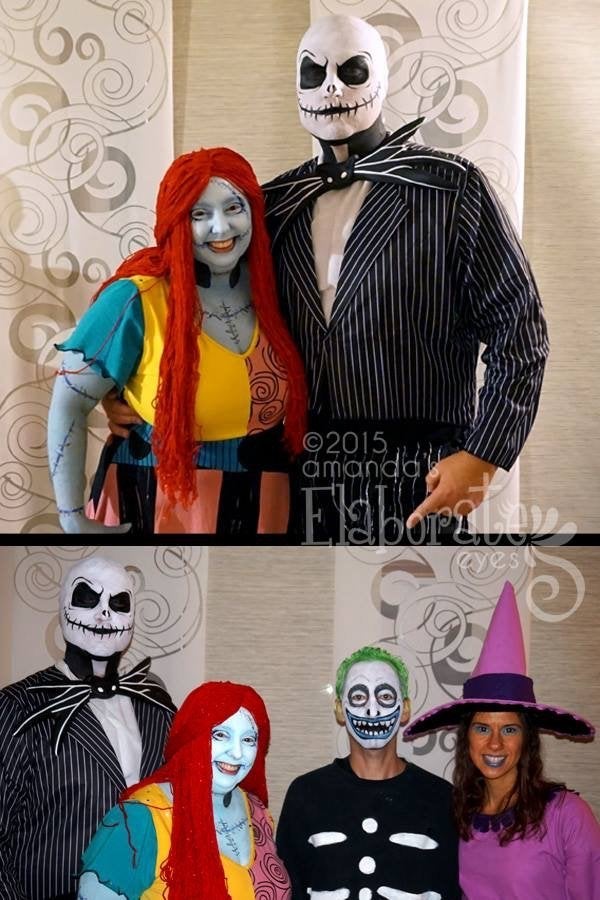 But her dress-up ambitions go beyond costumes. "I've always wanted to buy a house, so I could decorate it for Halloween," she said. "More than for other holidays because making your house a little creepy is so much fun!"
This year, Pierson, who lives outside Cleveland with her family, turned her creepy dreams into reality. Behold, her "Monster House."
Last week, she posted a video on Facebook showing the creative way she decorated her garage door, and it quickly went viral, with over 25 million views and counting.
Pierson told HuffPost she was inspired by some Halloween decorations she saw on Pinterest and thought they would work well on her garage. "Also, I didn't want to have to get up on the roof this year to hang decorations," she said. Putting together the creepy creation took about 10 hours, five of which were spent painting the pieces.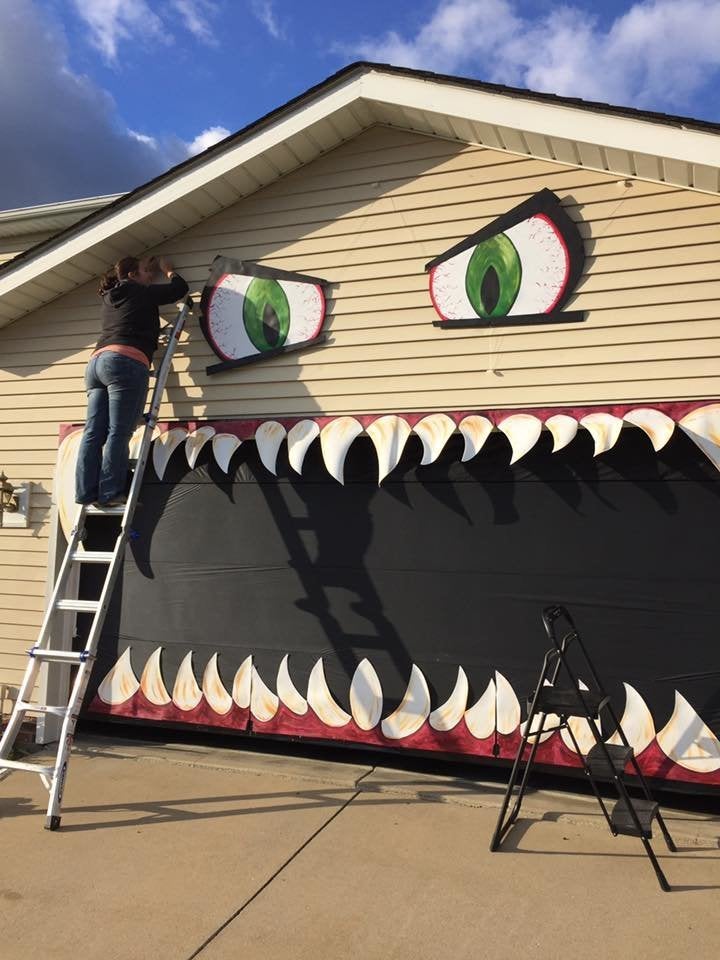 Following the viral success of her video, Pierson created a Facebook page called My Monster House to inspire people to create their own "Monster Houses" for Halloween. She is also working on some "My Monster House" kits to sell online next year.
Pierson said Andrew and her 13-year-old stepdaughter Kylee "love" the decorations.
"My husband goes along with my creative whims because he knows it makes me happy, but when the attention started pouring in he was floored," she explained. "We both were."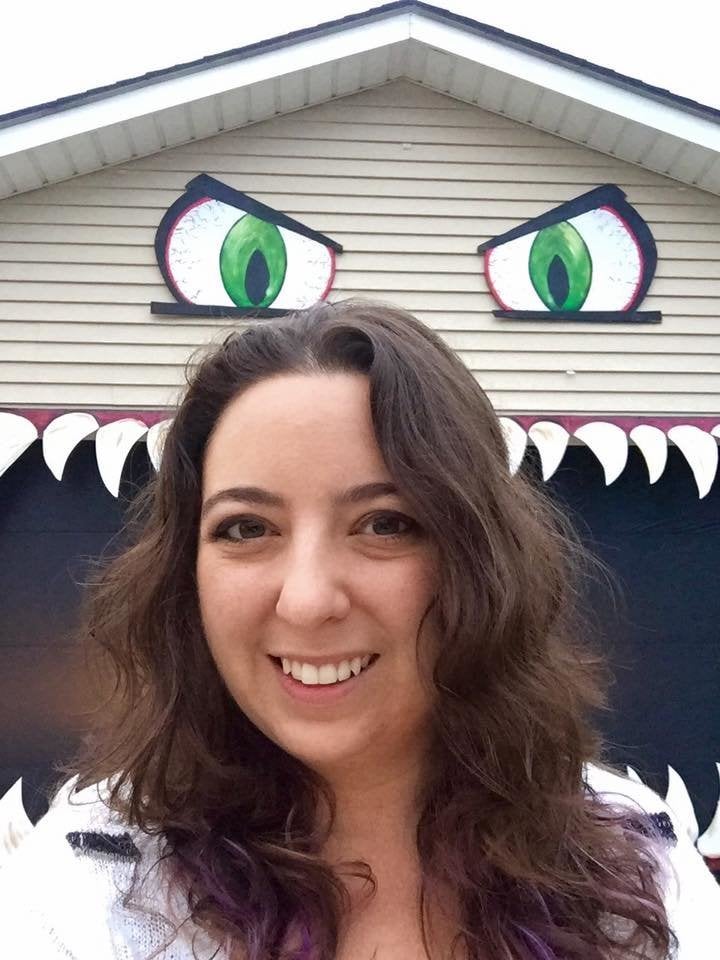 She said Kylee was also amazed by the number of video views. "She told my husband she thinks I'm really smart," said Pierson.
As for the neighbors, they haven't really said anything to the family about their unique decorations. "But the other night a group of Boy Scouts selling popcorn saw us come home and came running up our driveway to talk about the monster," Pierson noted. "They were really excited about it and wanted to see its mouth open and close. I made them promise to come back on Halloween to trick-or-treat."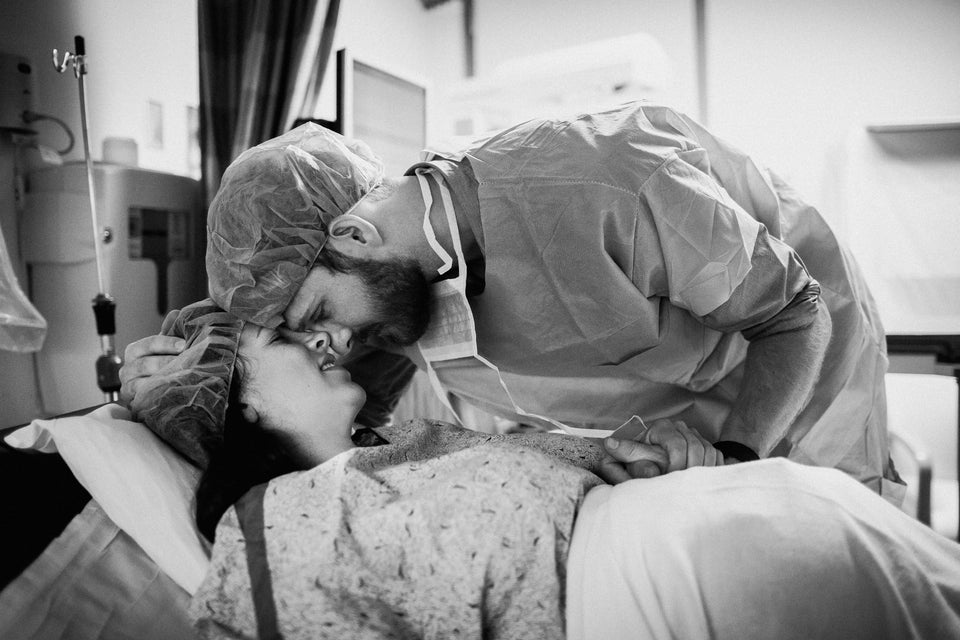 Photos That Celebrate The Beauty Of C-Section Birth