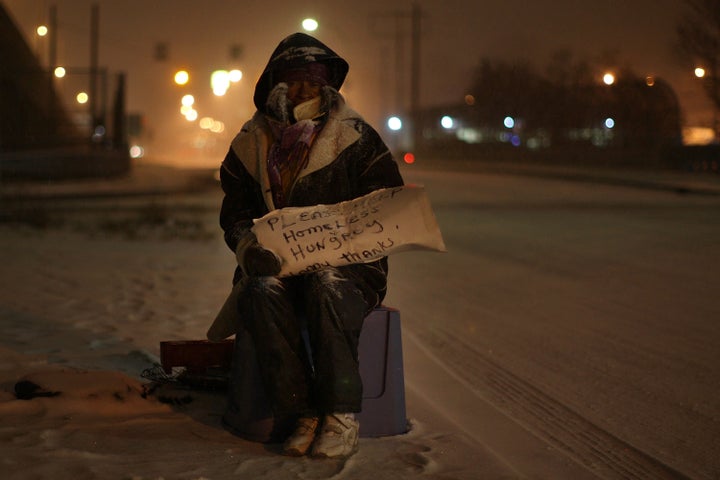 The homeless in Detroit face a dire situation. The Detroit Free Press reports, that living on the streets puts more than half of them at risk for dying -- a far greater percentage than in any other American city.
Fortunately, several nonprofits are stepping up to address this problem. Detroit homeless service providers, in partnership with the Neighborhood Service Organization, took to the streets to identify, interview and find the most at-risk homeless people. This effort is part of Common Ground's 100,000 Homes Campaign -- to give homeless people housing and help them get back on their feet.
Nonprofit workers were able to interview 211 homeless people in three nights to find out what caused them to lose their homes and learn about the risks they face living on the streets.
Through the interviews, they learned that almost half the Detroit homeless struggle with mental illness and substance abuse; 13 percent were veterans and 15 percent had grown up in the foster care system. Out of the 211 people interviewed, there have been 358 hospitalizations in the last year, 456 emergency room visits in three months, 103 people do not have insurance, 74 people had been in prison and 149 had been in jail.
With this information, Common Ground and their partner organizations hope to serve the people who need their help most and find solutions to ensure their safety.
Support HuffPost
The Stakes Have Never Been Higher
Related
Popular in the Community