OK, it's official -- celebrities (primarily female pop stars) need to stop wearing leotards.
Ever since Beyonce slipped her incredible figure into one of those things only ballerinas used to wear for her "Single Ladies (Put a Ring on It)" video, every woman in the music world wants to try the look out. Whether it's Lady Gaga -- whose onezies have inspired a generation -- or Jennifer Lopez -- whose onesies have proved that even a woman in her 40s can look good in a bodysuit -- starlets of all shapes and sizes and ages have, at one point in their career, donned a skintight, spandex one-piece.
Most recently, 20-year-old Miley Cyrus has been flaunting her svelte shape in, what I like to consider, underpants. Furry underpants to be exact. The "We Can't Stop" singer seemingly can't stop wearing teeny, tiny "shorts" to all her public appearances, pairing barely-there underwear with crop tops and thigh-high boots.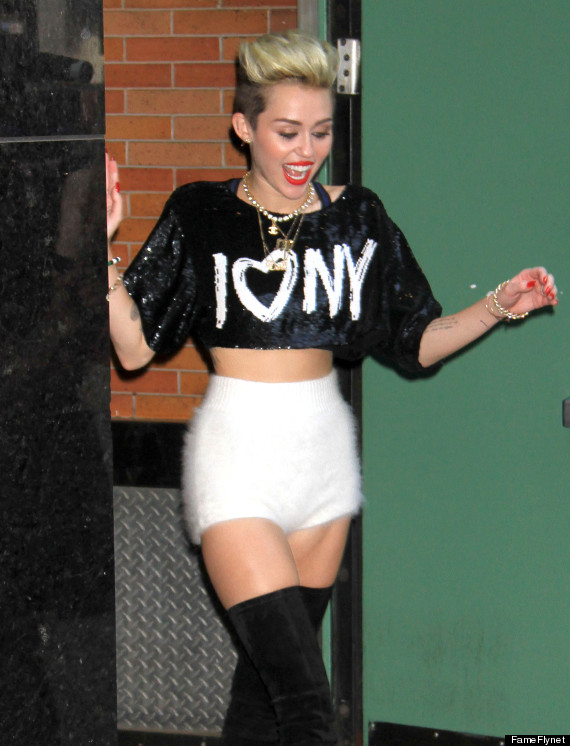 On "Jimmy Kimmel Live" last week, Miley wore high-waisted black hot pants with a white crop top and a varsity jacket. When she walked out to greet Kimmel, the late night host joked, "I did not realize when you walked out you were wearing your underpants."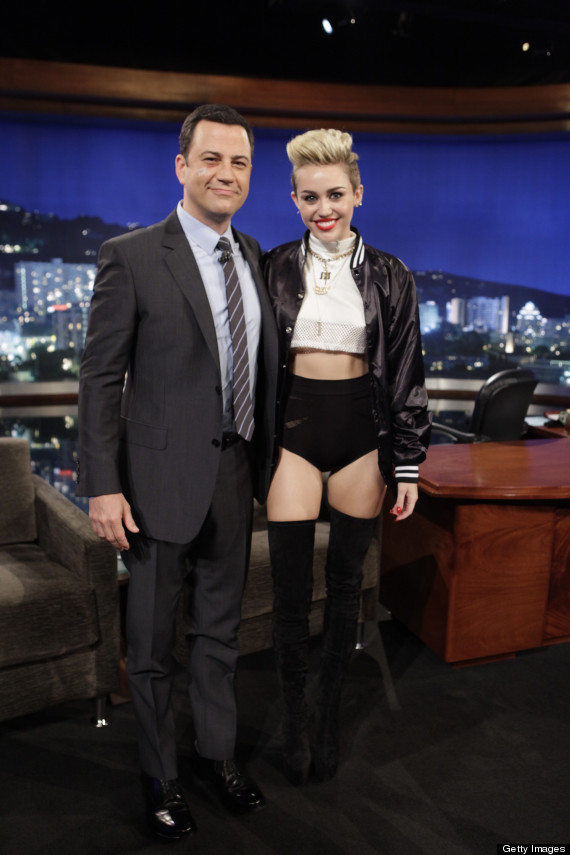 But, let's face it, Miley isn't the only one to show off her assets -- Ke$ha, Madonna, Katy Perry, Britney Spears, P!nk and many more celebrities have tested out the leotard trend.
Let's simply take a look ...
J.Lo took to the stage in this unique ensemble for the 2013 Billboard Music Awards. Yes, those are gorilla sleeves.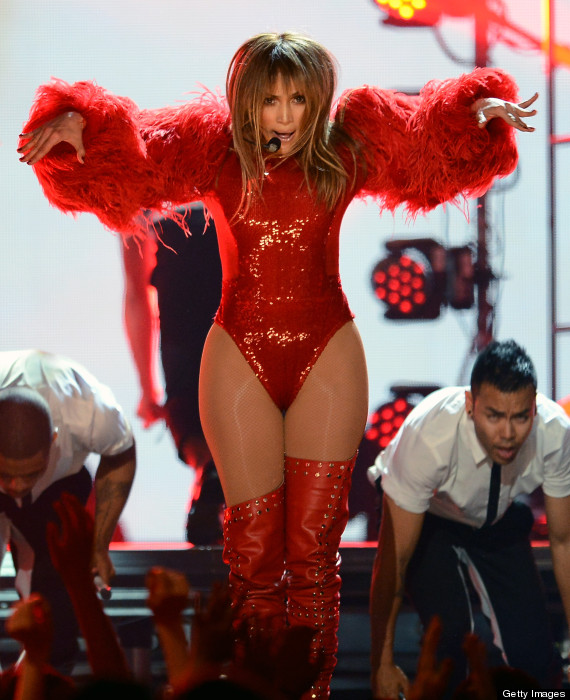 And for that same awards show, Madonna slipped into THIS.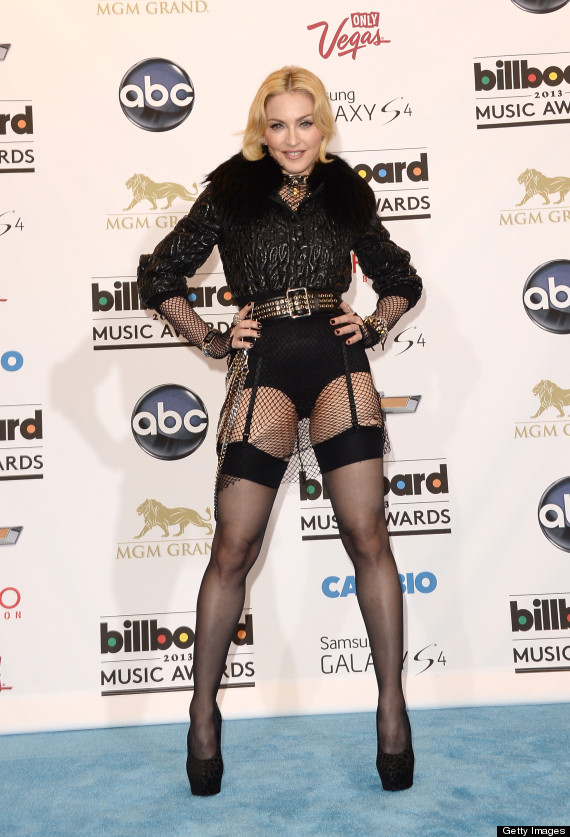 Beyonce got down and dirty in a clingy one-piece for the 2013 Super Bowl Halftime Show.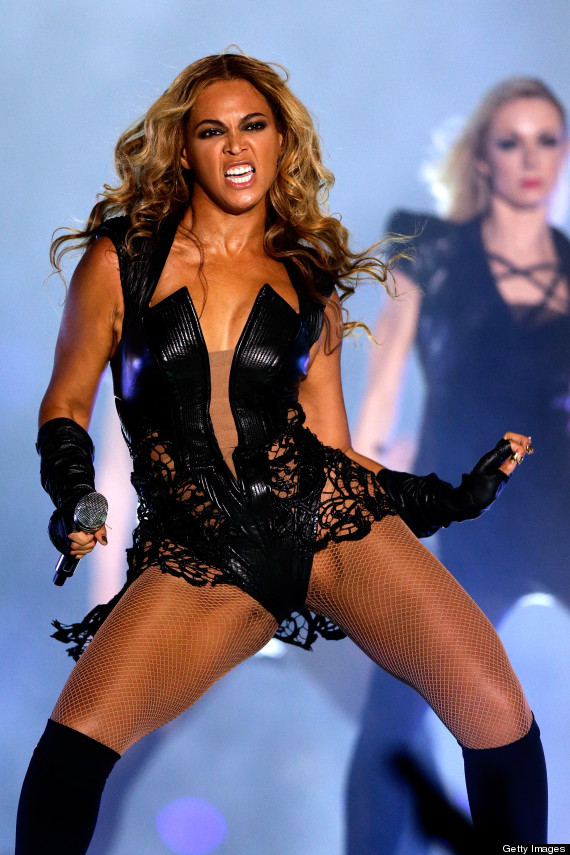 And Christina Aguilera literally shimmered onstage at the American Music Awards in November 2012 in this little number.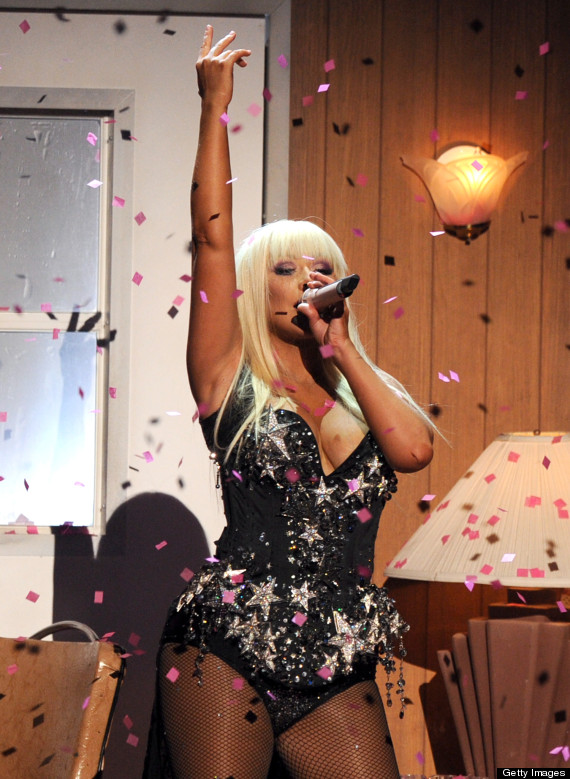 P!nk did some aerobatics while sporting skintight hot pants at the 2012 Video Music Awards.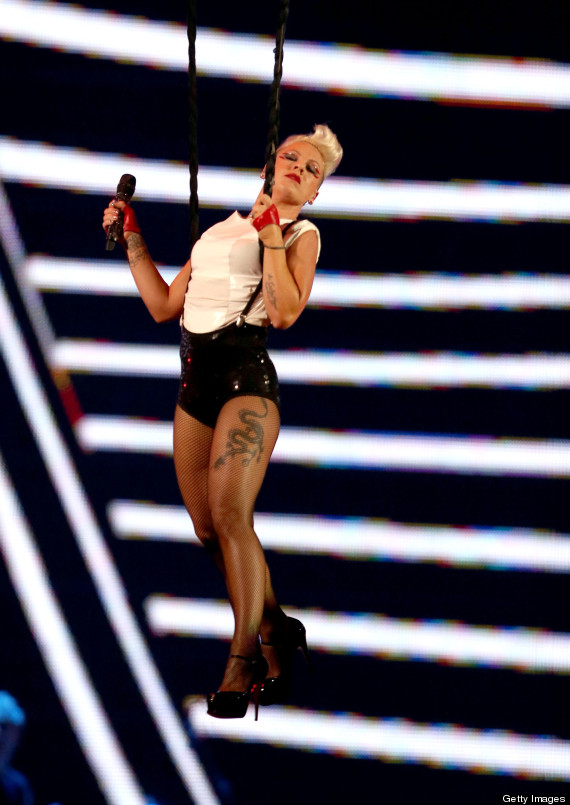 While Nicki Minaj tried out the collared-shirt/leotard look in Times Square in April 2012.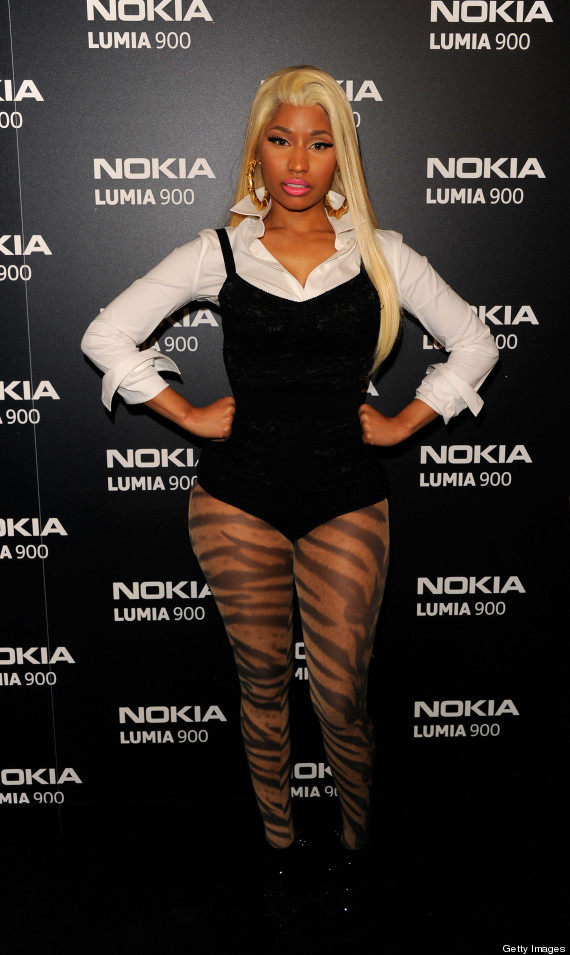 Here's Ke$ha rocking a skeleton leotard at the Wireless Festival on July 2, 2011.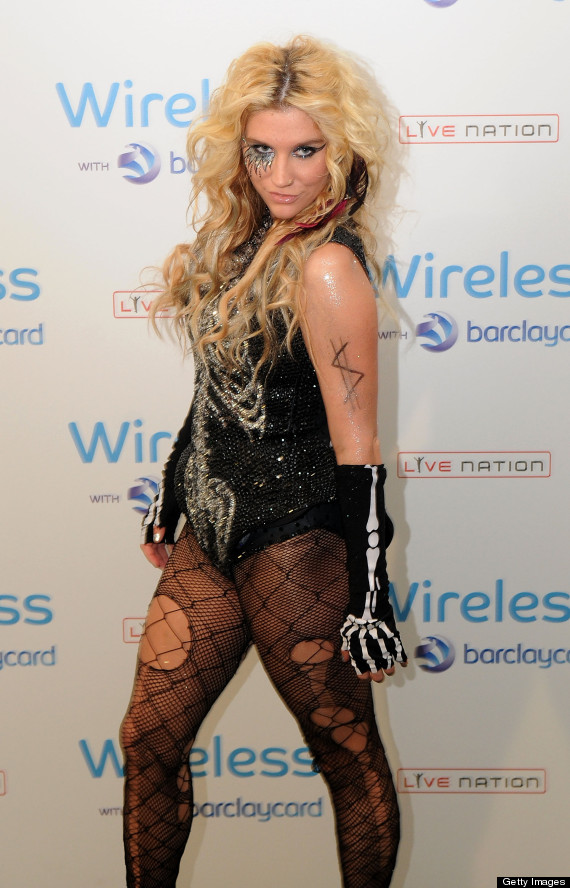 And Lady Gaga greeted fans in THAT outfit at Best Buy on May 23, 2011.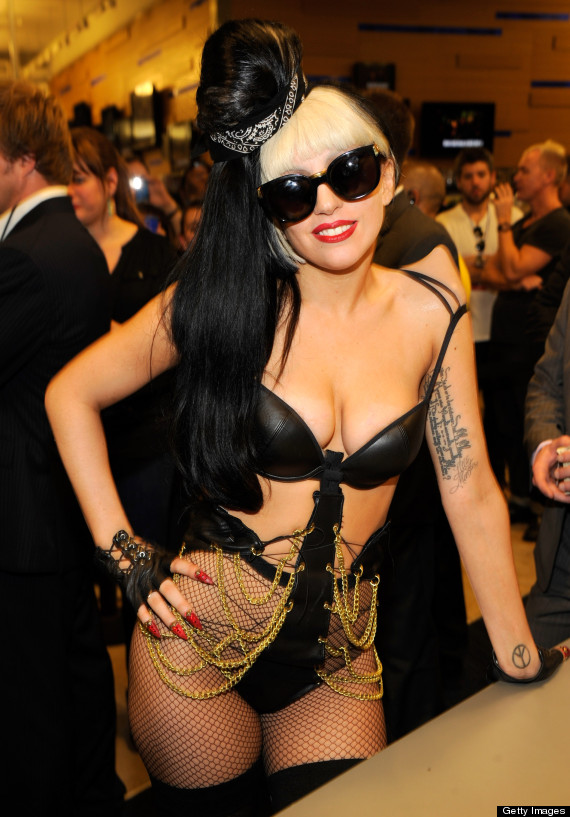 Britney Spears got spicy during her performance at the 2011 Billboard Music Awards.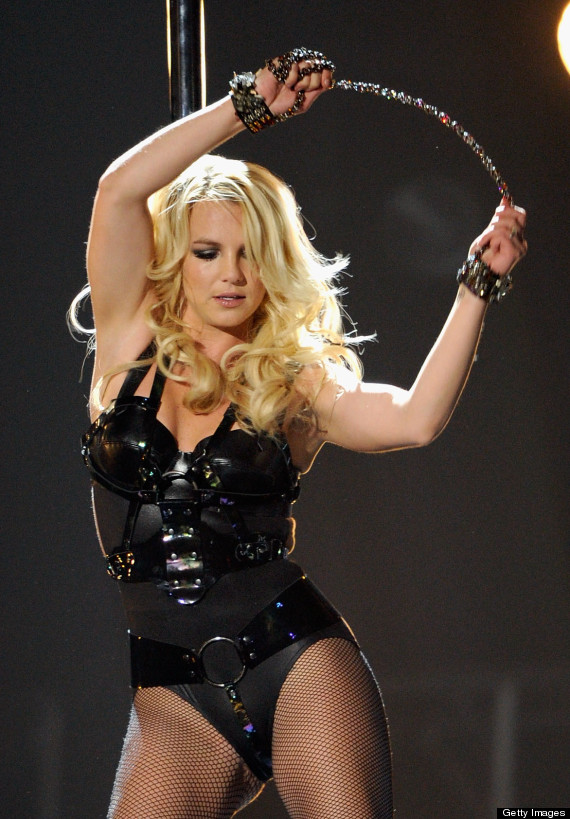 Rihanna donned a sexy leotard for her "Last Girl On Earth" tour in July 2010.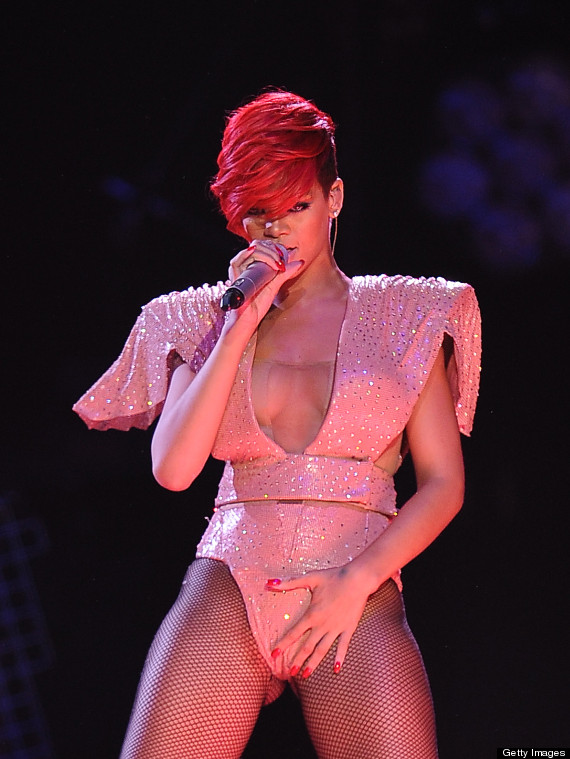 Katy Perry performed on the "Today" show in 2010 ... wearing a sparkly bodysuit.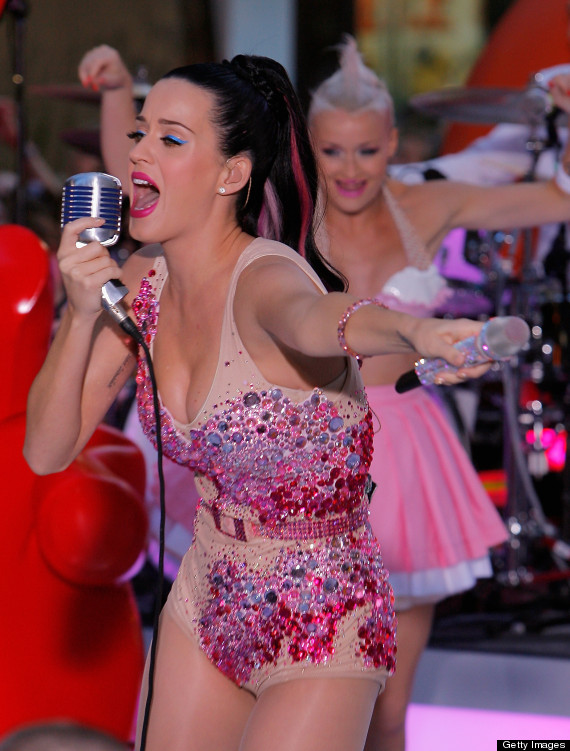 And yes, EVEN actress Eva Longoria wore a one-piece to the 2010 Europe Music Awards ... and it wasn't pretty.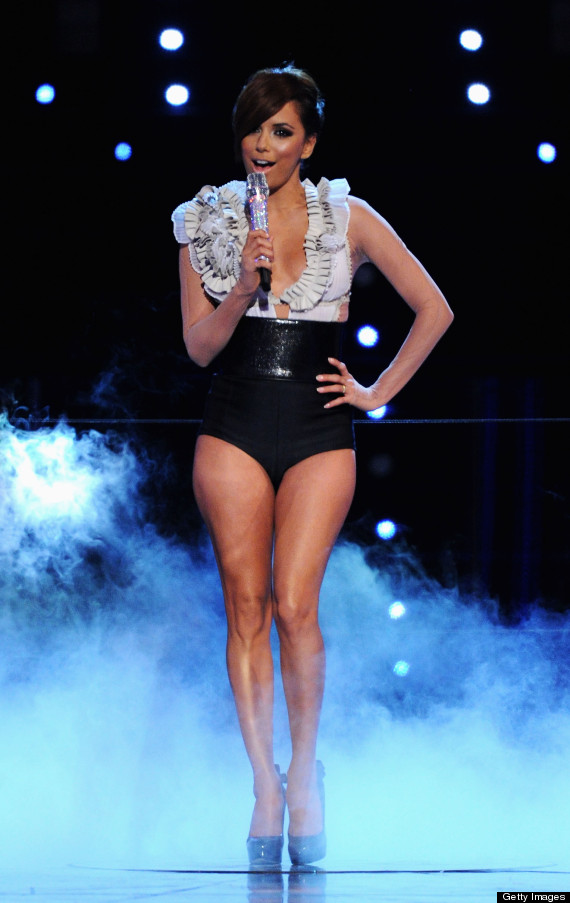 So, as you can see from these photos, leotards, underpants, onezies, bodysuits, etc., do not necessarily work for everyone -- unless maybe you're Beyonce. So ladies, let's try wearing something a little more conventional ... like a dress.
REAL LIFE. REAL NEWS. REAL VOICES.
Help us tell more of the stories that matter from voices that too often remain unheard.