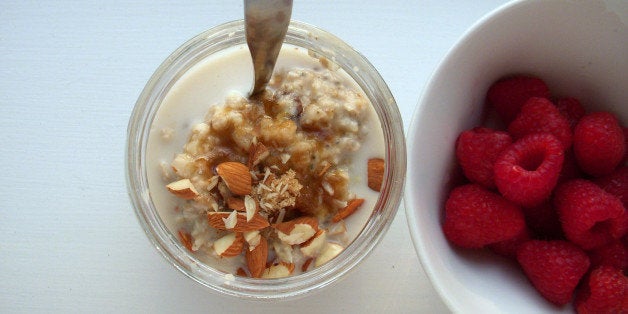 It's usually a terribly sad day when you reach the end of a jar of peanut butter. But overnight oatmeal (also called oats in a jar or OIAJ) transforms this catastrophe into a delight.
So do not tearfully toss that almost-empty jar of nut butter. Instead, use it to cradle your overnight oats. It is one of the nicest things you can do for yourself. You'll whip up a glorious batch before you head to sleep. Come morning, you'll groggily make your way from the bed to the refrigerator to be sweetly awoken by a delicious mix of a breakfast that's good for you.
The recipe is pretty simple. Place oatmeal (cooked or raw, depending on your texture preference) into a container of nut butter. The jar should be close to bare: Enough spread to scrape away from the sides, but not enough to make a spoonful.
Splash with milk (non-dairy works, too!) and any other ingredients you like. Popular OIAJ mix-ins include bananas, chia seeds, flax seeds, frozen fruit, protein powder and cinnamon. Allow the melange to refrigerate overnight.
When your morning alarm clock sounds, head to the kitchen to unscrew the top of the jar, add another drop of milk (and anything else) and dig in. The nut butter will be softened by the liquid, and will blend right into the oat mixture. See -- an empty jar of peanut butter isn't so sad after all.
Folks, an empty jar of nut butter is a blessing in disguise.
Support HuffPost
A No-B.S. Guide To Life
Related
Before You Go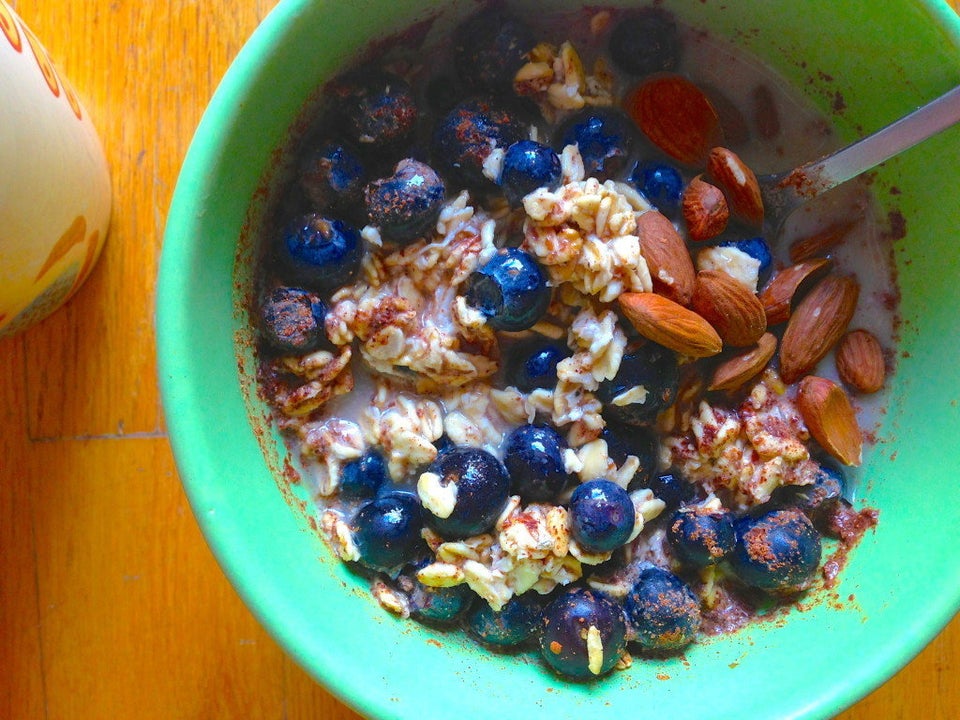 17 Overnight Oat Recipes
Popular in the Community