Oregon is the first state in the U.S. to allow women to buy birth control pills without a doctor's prescription. And when a similar law in California takes effect in a few months, the Golden state will be next.
Instead of needing prescriptions, women in these states will be able to visit their local drug store, complete a simple questionnaire with the pharmacist and then be on their merry way -- with a year's supply of their preferred pill, in the case of Oregon.
While news reports suggest this new system makes birth control "over the counter," it's not quite as quick and easy as buying aspirin or cough syrup. But it is allowing women to go straight to the source for this medication, and advocates argue it breaks down another barrier (in this case, a visit to the doctor) between women and the pill.
Of course, scientists and doctors have a lot to say about these new laws. Here's what you need to know about buying birth control pills without a doctor involved.
1. It's actually the norm around the world for women to purchase birth control pills without a doctor's prescription.
Ladies in high-income countries like the U.S., Japan and Australia are generally required to get prescriptions first, but those in countries like China and India aren't, reports Reuters. In all, only 45 countries require a prescription for birth control pills, while women in 102 countries can either access the pill over the counter or do so once they've completed a simple screening.
2. The idea has some important backers in America.
Currently, most American women get their birth control prescription after getting a check-up, which includes cervical cancer and STI testing, at the doctor's. While those tests are important, they're not necessary before starting the pill, says the American College of Obstetricians and Gynecologists. The ACOG has endorsed true over-the-counter access for birth control pills since 2012, saying that women are capable of screening themselves to see if it's safe for them to take the pill. In fact, ACOG thinks that the new laws in Oregon and California don't go far enough. In a Jan. 2016 statement, they re-iterate their support for actual over-the-counter access and emphasize that because the new laws in California and Oregon still require a prescription from a pharmacist, they only replace one barrier with another.
3. Women are more than capable of figuring out if the pill is right for them.
Like all hormonal birth control, the pill carries some heightened risks, which is why women who have a history of heart attack, stroke, blood clots and uncontrolled high blood pressure should not use it. Likewise, women who smoke and are over 35 are also at a heightened risk of a medical condition if they take the pill.
But as the ACOG states, several studies have shown that women indeed are more than capable of telling whether or not the pill is right for them. For instance, 2006 study conducted in Seattle found that women's self-evaluations about whether or not they should take the pill matched up to their doctor's evaluations more than 90 percent of the time. When there was disagreement between the two, it was usually because the women were being more vigilant and cautious about their own risks than the doctors.
4. Most American women support this.
Most American women wish they could purchase their pills without a prescription. Almost two-thirds of 2,000 women surveyed by the sexual health nonprofit Ibis Reproductive Health say they'd support over-the-counter birth control, while about 30 percent of women who use no birth control or only condoms say they'd take the pill if it were available over the counter, reports Reuters. A meta-analysis of studies conducted in 16 countries suggest that this wish for over-the-counter birth control is global.
5. Teens are on board, too.
Unsurprisingly, teenaged girls are supportive of the move too. Teens are uniquely at risk for unintended pregnancy, but are still under the care of parents or other guardians who may not approve of their sex lives and balk at buying contraception. A 2014 survey of 348 teen girls revealed that 73 percent of them would support over-the-counter access to the pill, and 61 percent of them said they'd use the birth control if it was available this way.
6. Health care providers agree that women don't need a prescription.
Most doctors say that women should be able to get hormonal birth control after a brief consultation with a pharmacist, similar to what Oregon and California's new laws allow.
Seventy-six percent of doctors and 70 percent of other healthcare providers -- including nurse practitioners, nurse midwives, and physician assistants -- say women should be able to access the pill, patch and ring contraceptives through their pharmacist, according to a survey of 482 health care providers conducted by the University of California San Diego and University of California San Francisco. At the same time, these medical experts were concerned that greater access to birth control meant that women would be less vigilant about regular health screenings.
7. More access to birth control means more money saved for everyone.
Allowing women to buy the pill without requiring them to get a doctor's prescription first will save a state money. Reproductive health researchers at UCSF created a statistical model supposing that over the counter birth control pills would be available at low or no cost to women. In this scenario, an additional 11 to 21 percent of low-income women would start using the pill, resulting in an estimated seven to 25 percent decrease in unintended pregnancies. This would save money for public health plans, the researchers say, as states would have to pay less for pregnancy and birth care.
CLARIFICATION: Language has been added to more accurately reflect ACOG's position on the new laws in Oregon and California.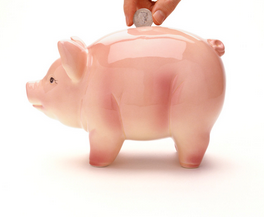 10 Must-Know Birth Control Facts
Related