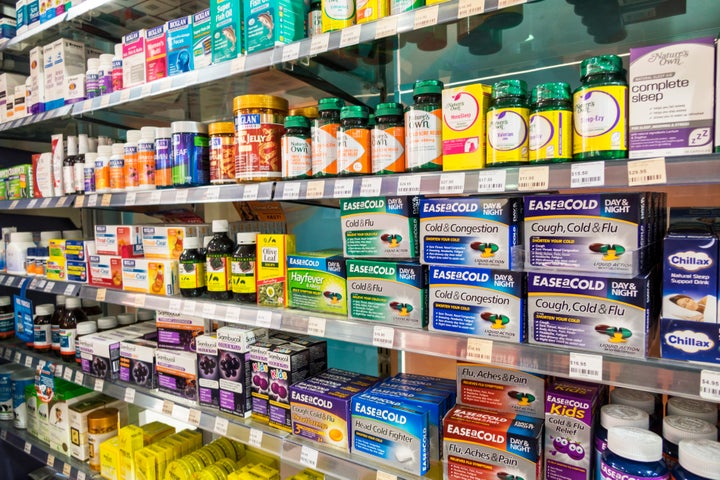 Mace Moore spent most of his young life as an athlete ― a member of the water polo, swim and lacrosse teams throughout high school. Those years of wear and tear led to a shoulder injury. Though he did physical therapy for it in high school, he didn't keep up with it after graduation. The pain continued, though, and he turned to non-prescription, over-the-counter painkillers for relief, including aspirin and ibuprofen.
Eventually, a dose every couple of days wasn't providing relief, so Moore kept upping his daily intake. He also drank alcohol regularly — not surprising, since he was a 21-year-old student at American University in Washington. Finally, he landed in the intensive care unit. He had a tear in his esophagus and three stomach ulcers.
"I was bleeding, I threw up blood, I was bleeding in my stomach," Moore said. "They took me to the ICU and cauterized my ulcers."
After his scary hospital encounter, Moore said he stopped taking painkillers altogether. "I think [I had gotten] used to taking over-the-counter medication, and maybe I didn't need to as much," he said. "I realized I couldn't take them, because obviously they were damaging my stomach, so I just kind of figured it out."
Moore, now 32 and recovered, is a fifth-grade teacher in Maryland. He's more vigilant about not exceeding the recommended dose of OTC medications, and about following guidelines on package labels and inserts.
"As a young guy, you don't really think about that kind of stuff, especially as an athlete — you're just kind of going 100 miles an hour," Moore said. "I've definitely had to slow down and be more careful when it comes to that kind of stuff."
His experience is all too common, though, and misusing OTC medications — even accidentally — can have even worse consequences than what sent Moore to the hospital.
The number of overdoses and deaths from OTC medications varies from drug to drug, but a 2006 Food and Drug Administration report noted that about 56,000 emergency room visits per year are related to overdoses of acetaminophen — the active ingredient in Tylenol — and about 458 people die, though only about 100 of those are accidental.
Non-steroidal anti-inflammatory drugs, or NSAIDs — including the painkillers ibuprofen (Advil) and naproxen (Aleve) — double or triple the risks of upper-gastrointestinal complications, including peptic ulcers, bleeding and perforation, if the drugs are taken in high daily doses, according to a 2013 study published in the American Journal of Managed Care.
OTC medications, when taken according to directions on the label, are generally safe — that's why they're available without a prescription. They can sometimes interact negatively with other prescription drugs, or affect those who have allergies or other conditions or chronic illnesses, though, so it's important to check with your doctor before you try a new medicine.
But taking the drugs incorrectly, including taking too much, can cause serious side effects and even death. That's why it's important to adhere to the guidelines on drug labels or inserts.
OTC "medicines are well-studied, and doses on the bottle are the right ones," said Dr. James Wantuck, chief medical officer of PlushCare, an online urgent care provider. "They provide the most intended effect with the least side effects."
Dr. Jennifer Wider, a women's health expert, said "the best way" to learn about an OTC drug is to read the label. "Studies show us that many people disregard the package insert," she said. "But this information is vital for the medication user."
If a package insert gets lost, consumers can find a list of side effects for any drug available in the U.S. on the FDA website. The National Institutes of Health MedlinePlus site also offers detailed drug information.
If you often — or even just sometimes — take an OTC medication, it's worth knowing the potential side effects, just in case you ever feel funny or sick and aren't sure why. Below are some of the most common OTC meds and their possible side effects. Bookmark this list, and check back if you take an OTC drug and suddenly find yourself experiencing anxiety, drowsiness, insomnia, stomach pain or any other side effect listed here.
Ibuprofen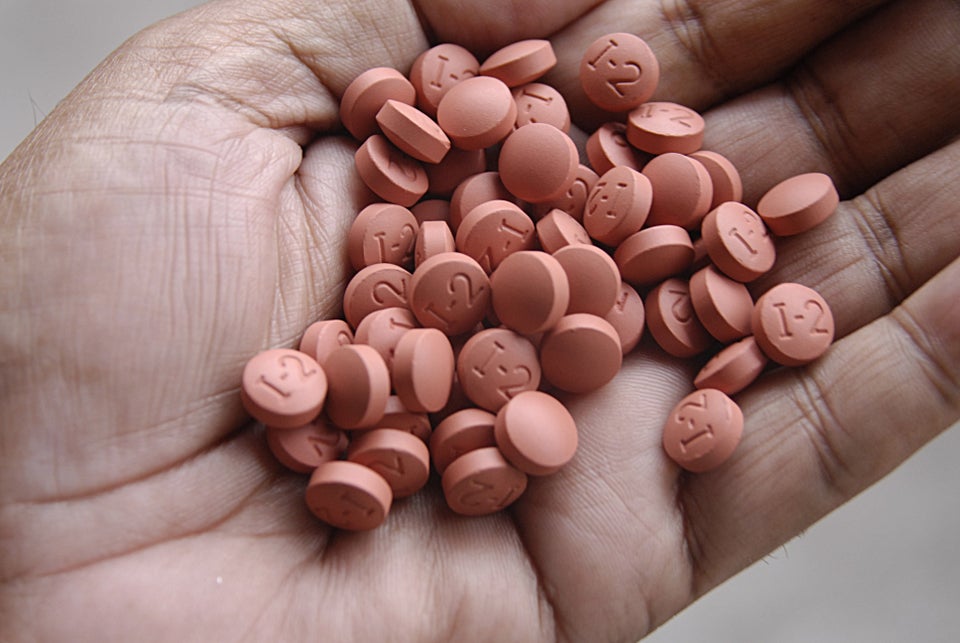 Francis Dean via Getty Images
Naproxen Sodium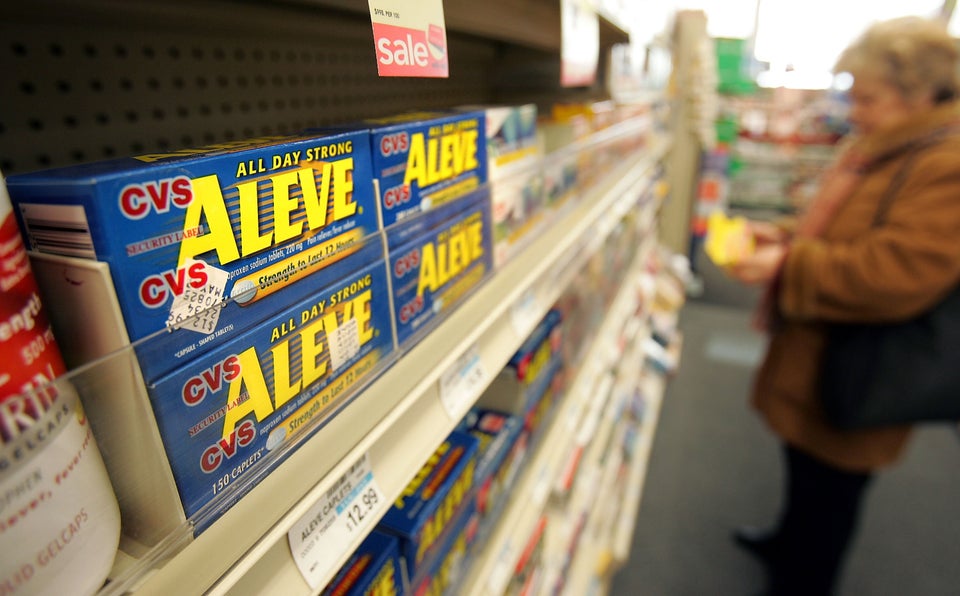 Mario Tama via Getty Images
Acetaminophen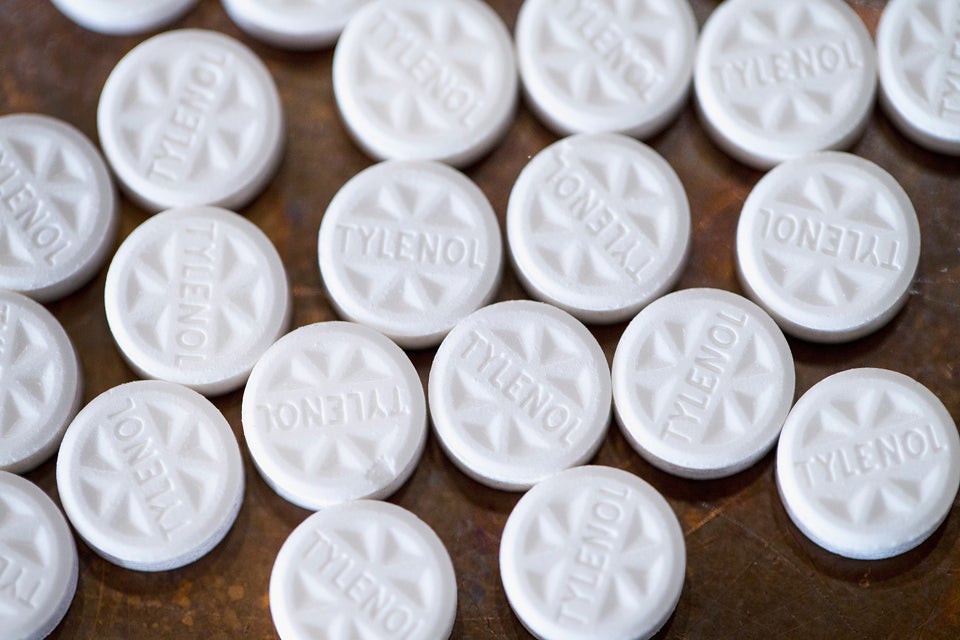 Scott Olson via Getty Images
Aspirin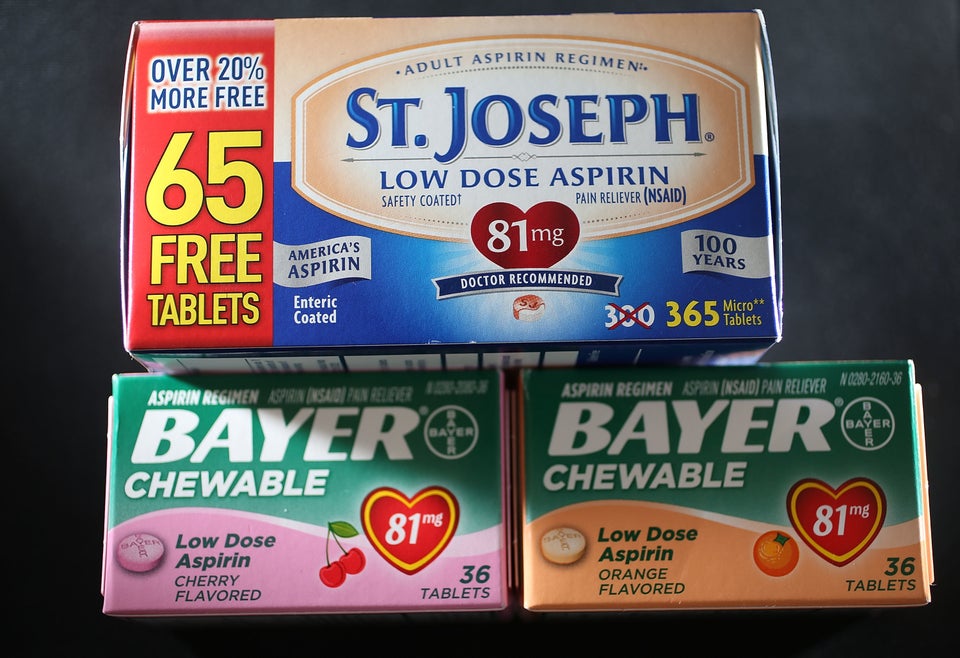 Joe Raedle via Getty Images
Dextromethorphan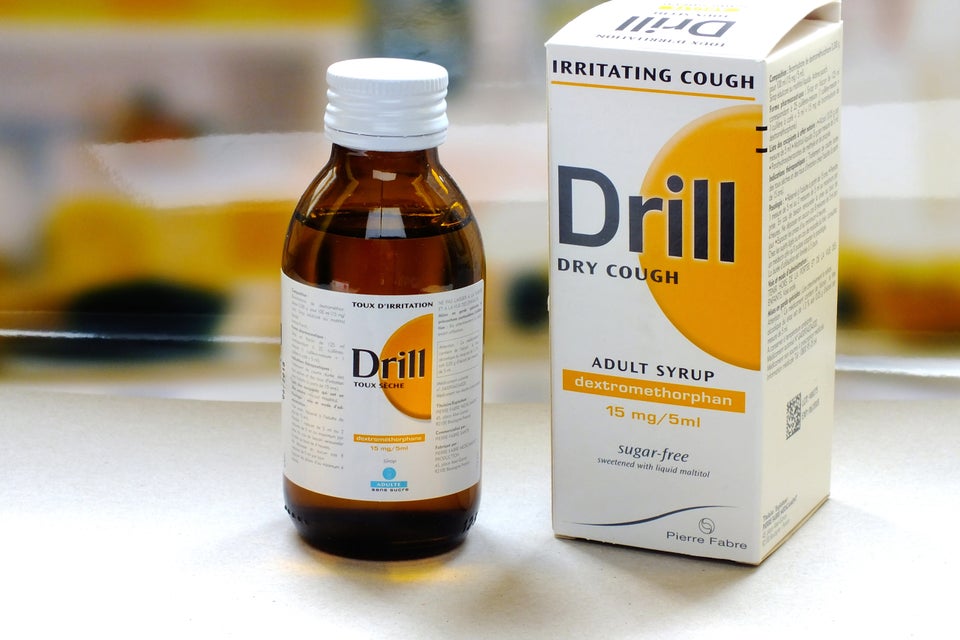 Pseudoephedrine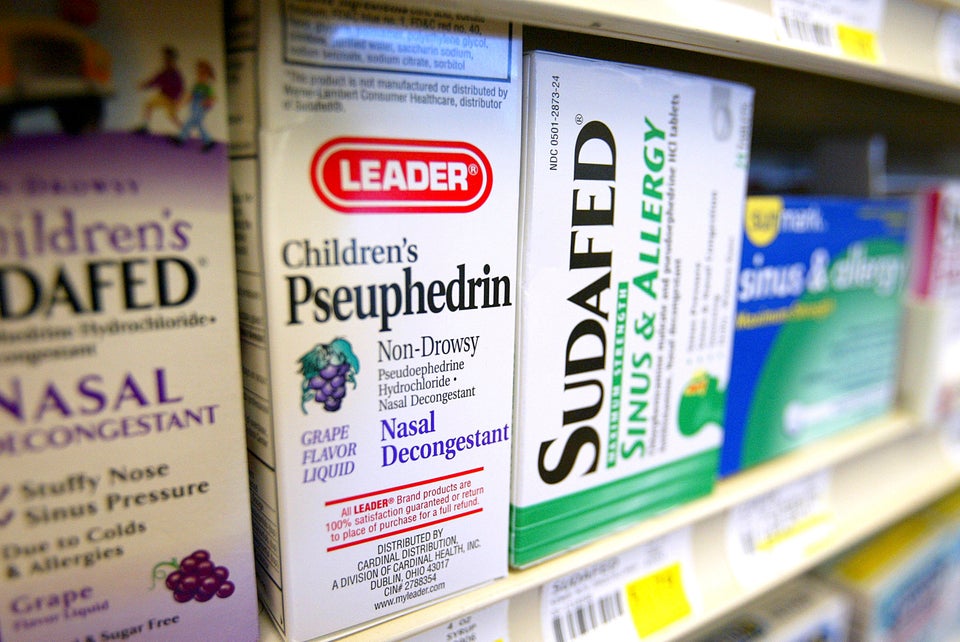 Craig Mitchelldyer via Getty Images
Diphenhydramine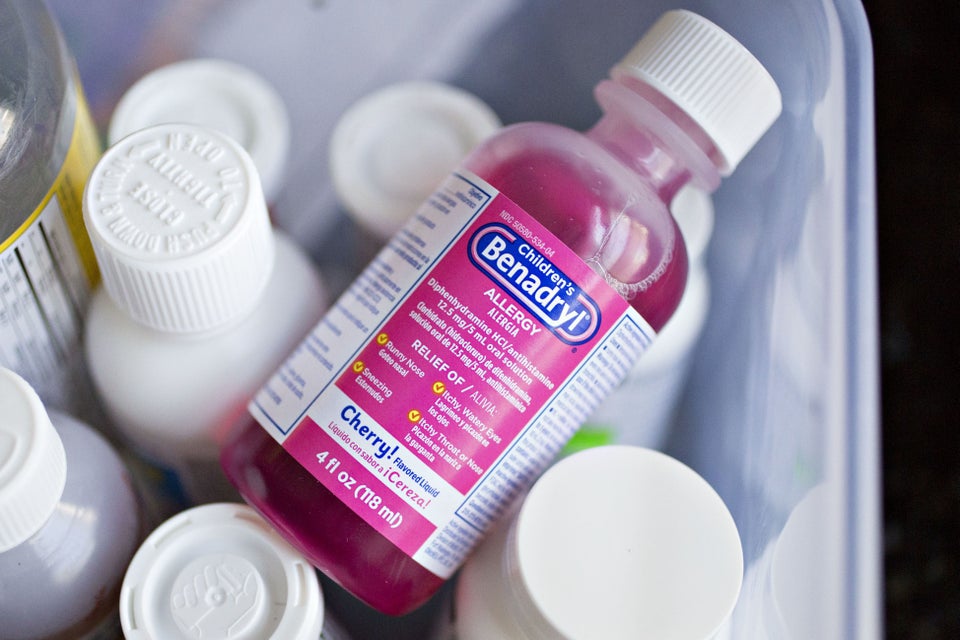 Bloomberg via Getty Images
Loratadine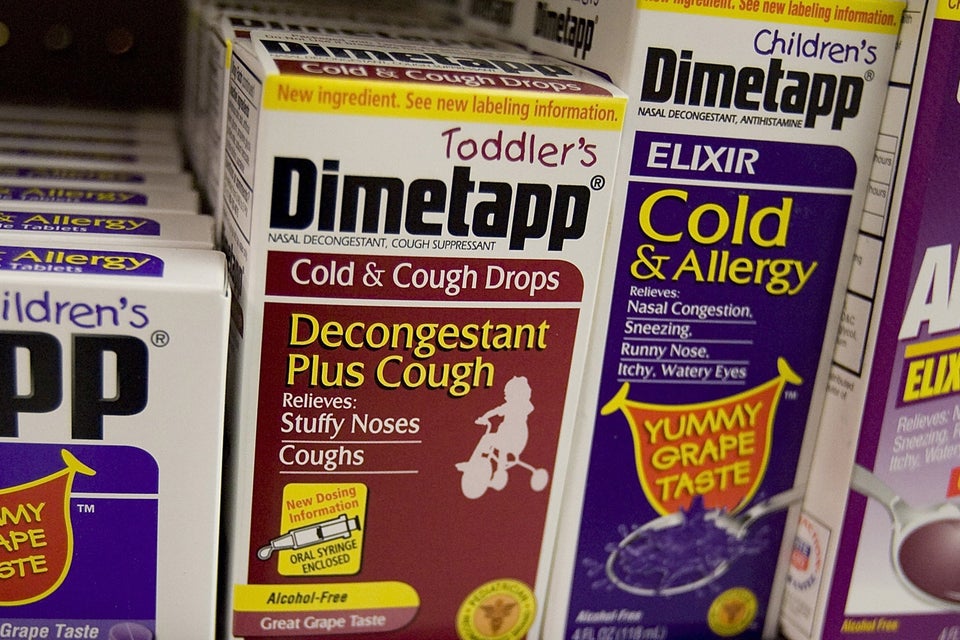 David Paul Morris via Getty Images
Loperamide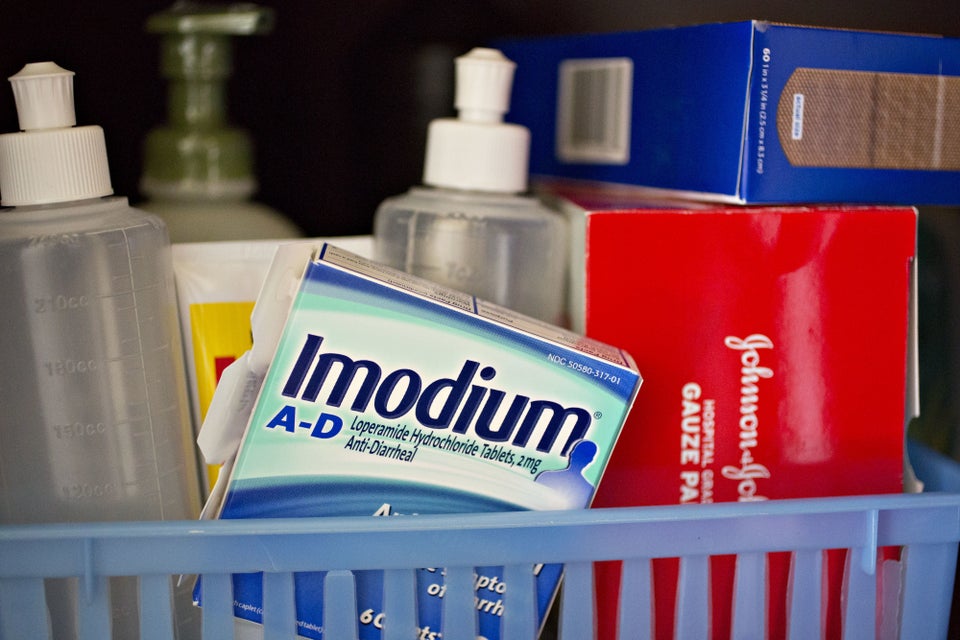 Bloomberg via Getty Images
Dimenhydrinate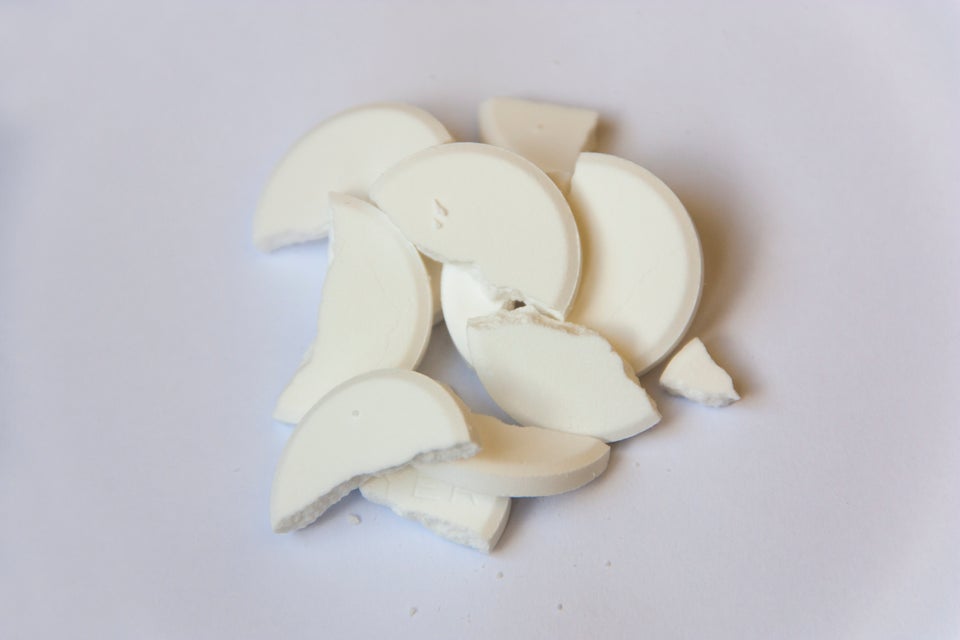 Yulia_Mozes via Getty Images
Popular in the Community