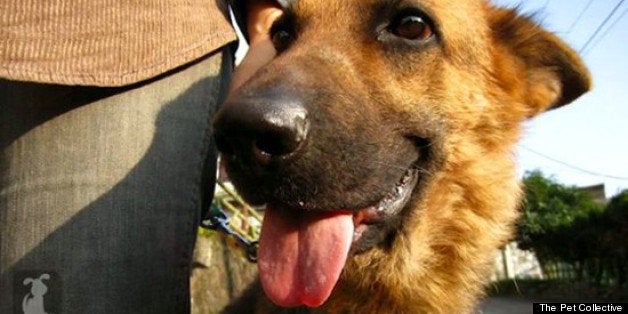 Dora is a survivor, even if she wasn't meant to be. A four-year-old German Shepherd lived in Taiwan, Dora is one of the most gentle and loving dog you could ever meet. Unfortunately, her owner simply used Dora to breed German Shepherd puppies in Taiwan, where they "...are one of the most popular breeds," according to Claudia Lin of Clala's Paw. Sadly, being popular also makes them one of the most discarded and mistreated breeds.
Dora was purchased by her owner as a breeding dog, and she was bred so often that her nipples became severely inflamed. Dora's owner disregarded her health, and continued to breed her. Soon, Dora developed breast cancer from the neglect.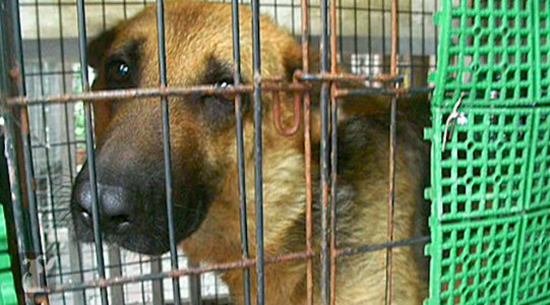 Once the Veterinarian diagnosed Dora with breast cancer and she could not longer breed puppies, her owner deemed her useless. The veterinarian saw Dora in high spirits despite her poor health, and refused to euthanize her. The owner took Dora home and locked her in a cage on the side of the road in Taiwan.
Left to starve with no food or water, Dora stayed in her cage awaiting death, until one day, a kind soul saved Dora from her fate and brought her to Clala's Paw Rescue, founded by Claudia Lin. When Dora was brought to her, she was malnourished and incredibly matted. Claudia gave Dora a safe place to stay and for the first time ever, Dora lived outside of a cage. Clala's Paw Rescue assisted in getting Dora medical attention to save her. She underwent surgery to remove her breast cancer and it was a complete success.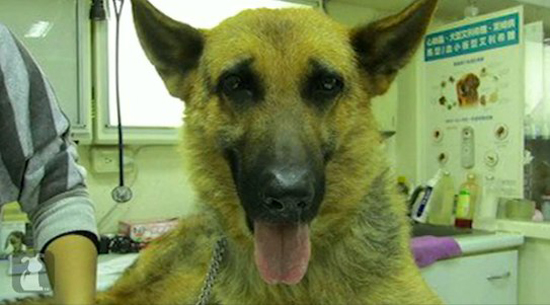 After Dora made a full recovery from her breast cancer surgery, all she needed next was a forever home. It is difficult to place German Shepherds in proper homes in Taiwan, so Claudia reached out to American Rescues to help. Dora caught the eye of Westside German Shepherd Rescue in Los Angeles, and arranged for her travel to bring Dora to the United States.
Dora flew overseas to the U.S. and picked up at the airport by Westside German Shepherd Rescue Volunteers. Now, Dora is living in a foster home in American where she awaits her forever home. She's been through neglect and survived breast cancer, but never lost her positive and happy spirit.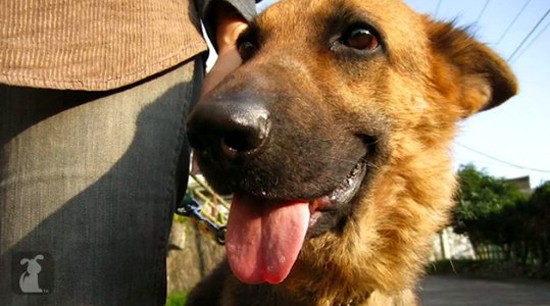 Do you have a Tail of Hope or Survival? We'd love to hear it! Visit us at thepetcollective.tv and tell us your story!
Connect with The Pet Collective:
The Pet Collective Cares YouTube Channel: /TPCCares
REAL LIFE. REAL NEWS. REAL VOICES.
Help us tell more of the stories that matter from voices that too often remain unheard.