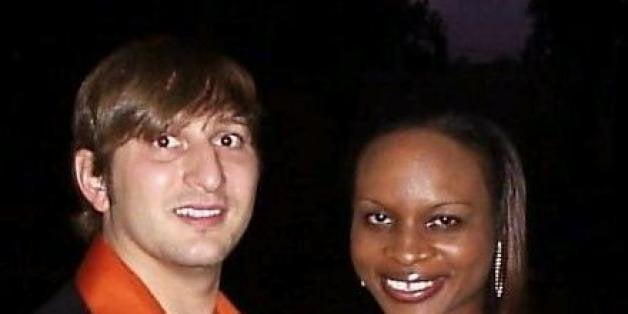 It was around 5:30 a.m. that unforgettable morning in December 2004 at Guam International Airport when I laid eyes on him for the first time. "Why did he keep getting up and walking around?" I wondered to myself. After the terminal began filling up, I forgot he was even there.
Much later, I was at the ticket counter trying to avoid flying coach all the way to Miami, FL when he bumped me without saying excuse me. "Excuse you," I said. "Sorry," he exclaimed and went on his way. I finally found a way to avoid coach by switching my flight to go through Tokyo instead.
I waited the last possible moment to board the flight and when I made it on board, he was there. The guy I was watching earlier, the same one who bumped me was now sitting at the aisle seat in my row! Rotten luck, I had to talk to him even though I was still miffed from our earlier encounter.
Oh well I could not stand in the aisle all day so I said "Excuse me, I have the window." "Oh," he said "can I help you with your bags?" I allowed him to do so. Go figure, he was a gentleman after all.
Five hours later my initial feeling of dread, when I saw him sitting there, was replaced by intrigue and happiness. I actually liked him and we were making a connection. The plane had landed in Tokyo and he was too shy at first to ask for my number but just before the plane hit the jet way, he blurted out "Do you have any contact information?" Cute, he was a keeper.
And that he was. The foregoing was the first encounter between my late fiancé and me. His name was Chansson Lancon and he was killed in a hit and run in Sherwood, Arkansas on Feb. 23, 2008, five months before our wedding.
He had been the one I waited for, the one who complemented me in every way. A guy who gave you flowers just because, remembered birthdays and anniversaries, knew how to cook, loved to do laundry, opened doors for you, was kind, was considerate and took you to wine/jazz bars and the ballet. God outdid himself when he made Chansson!
However, it was not meant to last. In three short years of togetherness he was gone. I went from planning a wedding to planning a funeral; from making the final alterations on my wedding dress to buying a dress for his funeral.
How do you pick up the pieces of your life when your whole world is shattered? Why do terrible things happen to good people and why did a life filled with so much promise have to end so soon? All these questions plagued me those first few weeks as I cried myself to sleep holding his picture. Food had no taste and staring blankly at the wall was a way to pass the time. In the still of the night, sleep often escaped me and I wondered if the pain would ever end.
Looking in the mirror one day, I realized that I was a shell of my former self and I gave myself a mental shake -- I had to start eating more. I threw myself into my work to the point of exhaustion so I would be too tired to think, to feel. I would cry on cue when I saw a wedding ring or heard about a marriage. When the heartache got too much to bear the devil invaded my head and taunted me to end it all. But, Jesus said there was a purpose for my life and I decided to listen to the voice of truth. God rescued me; he saved. Without His grace and mercy, I would never have been able to get through that dark period in my life.
It took three years for the constant heartache to go away -- before I felt I could love again. They never found Chansson's killer but God has enabled me to make peace with it.
Out of this loss, I found a strength I never knew I had: a courage and a will to carry on when all hope seemed lost, and the faith to trust in God's master plan and live again.