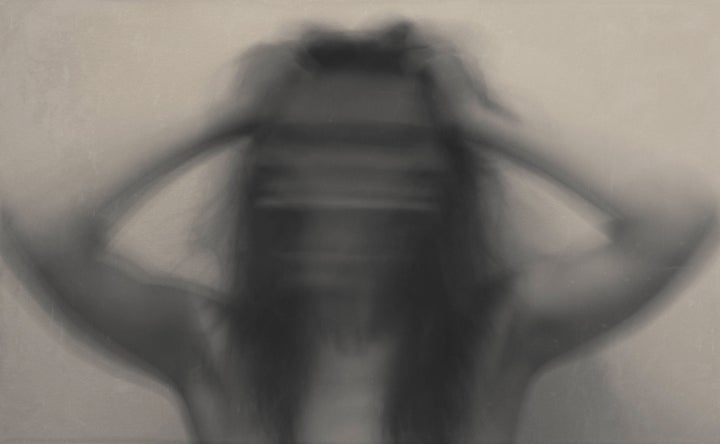 People my age, anywhere from 18 to 28, pride themselves on the fact that they can hold multiple conversations at once -- they can engage friends at the dinner table while simultaneously answering an email from their boss, "liking" their second cousin's Facebook status, and sexting their temporary "hook-up buddy." We can communicate a lot of useless information to a lot of people at once. We are the anxiety generation. We are prescribed Lexapro like it's Tylenol. "Generalized Anxiety Disorder" has become the new normal, and my guess is that technology has something to do with it. Relatively recent psychological research performed at MIT has proved that there is no such thing as "multi-tasking." Management expert Dave Crenshaw explains, "You have deeply engrained habits that cause stress and anxiety. ... It's a little wonder so many people complain of short attention spans."
How do we survive the daily catastrophes of our over-programmed, plugged-in lives? Since middle school, like many of my peers, I have dealt with anxiety. Yet I have overcome a lot of my fear of uncertainty: in the rehearsal room, on the stage, and with a script. The answer for me (and for many) was finding flow.
Flow is defined by psychologist Mihaly Csikszentmihalyi as "the mental state of operation in which a person performing an activity is fully immersed in a feeling of energized focus, full involvement, and enjoyment in the process of the activity." Flow is an adversary to anxiety and depression, and I found mine on a makeshift stage in the fraternity basements of Dartmouth College. Peace of mind came in the form of the improv troupe, Casual Thursdays. Comedy was my cure. I never would have guessed that humiliating myself in front of frat boys would make me feel safe and... well, happy. The best compliment I've received after a show that didn't go so well went something like this: "You're so brave. I could never do that." The fact that I could do something that terrified my friends made me believe my own courageousness. I may walk up 10 flights of stairs rather than get in a crowded elevator, but I can make a bunch of drunk, disinterested adolescent boys laugh in spite of themselves.
I come from a line of flamboyant character actor/writers -- my great-grandmother, a supporting actress on Broadway (Genevieve also) was known to reprise monologues at the dinner table, fashioning napkins into props. They say it runs in the blood, this love of theater. My grandparents ran a dinner theater in Chicago, producing their own successful vaudeville sketch comedy review titled Quick Changes. I've begun to write a screenplay about their theatrical venture together. Their legacy gives me a lot of hope, making those crippling moment of self-doubt easier to snap out of. This improvisational lifestyle I've chosen is the continuation of something; I've acknowledged and honored the creative tradition I was brought up in. Rather than unsettle me, my commitment to an unconventional life grounds and propels me forward.
Senior year of college, I wrote a play for my thesis, titled IMPROVed, about four members of a dysfunctional improv group on a rural ivy league campus. I approached the legendary Professor Donald Pease, and asked him to be my adviser. He agreed.
After graduation, I left the hills of Hanover for the streets of New York. I moved into a walk-up in Chinatown with my boyfriend of three years, Jon Goracy. Jon was and is currently working for Avy Kaufman, the acclaimed casting director. Together, Jon and I produced original comedy sketches -- I'd act and write, he'd direct and edit. We thought we made a pretty good team.
The play sat on my desktop. One morning, I showed it to Jon. We rented out the Gene Frankel Theater on Bond Street for a long weekend in February that same day.
After weeks of rehearsing in the freezing basement of the Frankel, it was time. I had recently been cast in my first feature film -- Pacale Ferran's Bird People, in a scene opposite Josh Charles. Jon was to appear in Guillaume Canet's Blood Ties, and had served as the associate casting director on two films, Sundance favorite Keep the Lights On, and Aka Jimmy Picard with Benicio Del Toro. Momentum was on our side.
We sold out four performances. We got in trouble for packing people into the tiny black box, providing standing room where there was none, and breaking all sorts of fire codes. The audience wanted to know when their friends could see it. They related to the characters: Jake, the over-confident leader; Keri, the neurotic performer; Cyrus Kapoor, the easily wounded poet; and Nell, the loopy bohemian.
Jon and I collaborated on a screenplay, to reach a wider audience, since apparently, there was one. I'm Obsessed With You, But You've Got To Leave Me Alone is about four artists trying to find their flow and themselves, in an increasingly unbalanced world. It's a movie about how we fall in love with our friends. We launched a kickstarter campaign that just ended. We raised more than $50,000, but that wasn't enough to reach our goal of $200,000, and Kickstarter operates as an all-or-nothing deal. Currently, we are in talks with film financiers and investors -- plan B has begun.
As a generation, we tend to indulge in a disaffected image of ourselves -- the kind of portrait that Lena Dunham perpetuates on her hit show, Girls. But Lena, the young filmmaker, producer/actor/writer/director is hardly lacking in ambition. Let's just put it this way: The real Lena Dunham is very different from Hannah Horvath, the lost, incapable character she plays on her own show.
When I was in 10th grade, I got cast as the Walrus in the musical version of Alice and Wonderland. I was overjoyed. My character had a real name. Across from Genevieve Adams on the cast list was The Walrus. No longer was I Lord Number Seventeen in the Mikado. (Gilbert and Sullivan was a favorite of the elderly nun and headmistress of our school, so at this point I had been in the background of many a dull middle school operetta.)
My costume as the Walrus was terrific, I thought -- a turquoise turtleneck dress, stuffed with pillows, a bathing cap, flippers, and a black fu man chu mustache. I remember my heart pounding backstage as Tweedle Dum and Tweedle Dee belted out the final phrase of their duet, my cue to waddle up the step and through the curtain -- not an easy task in flippers. I could feel the hairs of my mustache tickling the insides of my nose. Often, when I began to sing, I would inhale bits of the synthetic hair. I started to get very anxious. I don't know my lines. What if I can't handle a character part? I'm going to eat my mustache and forget my words, just like I did in the vegetable song! (When I was in third grade I performed a song about vegetables in a school concert and forgot every vegetable so I started making them up.) I had two options: run to the bathroom and pretend to be sick and skip my entrance, or... make my entrance, and pray that I remembered my lines. I hiked up my dress, adjusted my stache, and flipped one flipper over the step. Then, I was in the lights and it was happening. People were laughing so hard no one could even hear the lines. After the show my friends were still in hysterics. Not only was the costume ludicrous, but I spoke-sang all the words to the song in a guttural, sort of Ian McKellan Royal Shakespeare company kind of voice. The whole performance was totally absurd.
I currently take acting class with the brilliant Terry Knickerbocker at the William Esper Studio. In response to nervous actors expressions of anxiety, Terry urges us to "do it anyway. Do it in spite of the fear. Recognize the anxiety, and then do it anyway." If you worry about "results," you cannot be fully in the moment.
So let's set the record straight and start showing the world who us '80s babies really are --divided, neurotic and generally confused. But if I've learned anything about comedy writing, it's that the most fascinating characters are living contradictions. I am afraid of a lot of things -- the future, "missing out," small elevators -- but I'm also thrilled to make a public fool of myself. I have no shame. At school I was often cast as men, animals and inanimate objects. While most kids aspiring to be actors would have been devastated by this odd pattern, I was elated. There exist the driven ones among us who use what we love to tune out the noise, who turn our phones off at the movie theater; those of us who are able to achieve some sort of peace through passionate, active commitment.
Popular in the Community