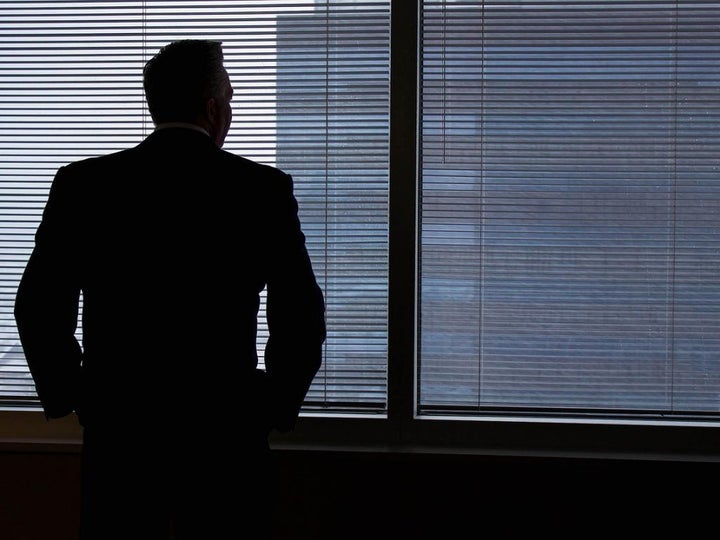 It's finally December, and almost time to say goodbye to 2016. It's been an unforgettable year no matter how you look at it. With two huge political shocks with Brexit and Donald Trump, and sadly losing so many talented and loved artists, many will be happy to see the start of 2017.
I recently asked a number of businesses in the UK what their greatest obstacles of 2016 were, and how they managed to get past the challenges put in front of them.
James Duez, Chairman of Artificial Intelligence business - Rainbird
What was your biggest obstacle in 2016?
Like many early stage businesses, we are frequently fundraising. The macro economic forces at play as a result of Brexit, primarily a weak Pound and the fears that that UK start-ups will not have the same free access to talented labour markets - caused something of a pause as investors stopped to consider the impact to their portfolios - especially those in the US.
Like all good businesses, we were prepared and had considered the impact of a vote LEAVE, however unlikely it seemed. Ultimately, the strength of the UK tech sector, the value of AI as the fourth industrial revolution and the realisation that the next wave of enterprise transformation is coming not from cheap labour arbitrage but from cognitive reasoning and the automation of knowledge work - augmenting humans in more complex tasks to deliver new types of cognitive products and services.
What was your biggest obstacle in 2016?
In the first five months of Naked Element's 2016 to 2017 financial year, we turned over more than the entire previous twelve months. Up to that point we had concentrated on just a handful of clients with larger projects, but for a business like ours this type of dependency risk is unsustainable in the long term. As a business we have been very successful in securing smaller projects from a wider number of clients over a short period. As a small team this left us with a resourcing and skills issue as, although it's not uncommon for clients to take a long time to decide to proceed, once they make that decision they inevitably want their software yesterday. As nearly all of the new projects were from new clients, it was very important to us to get that foot in the door and deliver quickly.
Norwich has a thriving software development industry supported by a handful of solid community groups. This, combined with nearly 10 years of experience of local tech companies gives Naked Element's directors a pool of trusted software professionals who can step in to fill the resource and skills gap as they arise. While the use of these types of contractors isn't the most profitable way to grow a business, it gives Naked Element the flexibility to deliver and cement long relationships with its clients, therefore allowing it to grow its full time workforce.
The most challenging obstacle in 2016 for us has been finding PR talent to hire for our offices outside of London. It's relatively easy for us to find great people for our London base but, due to an influx of work from outside the tech centre of the UK in up-and-coming tech city clusters, we wanted to expand our presence on the ground there and have found that there was a shortage of experienced tech PR people outside of London, who are willing to join a team on a permanent basis. Yes, there are many great freelancers out there, but we wanted to expand our permanent team to ensure that there is an established culture with a team that are invested in the company vision and our aspirations for the future.
How have you overcome it?
To fill the immediate need, we have structured the business to allow any member of staff to be able to work remote and flexible working options that immediately opened up the talent pool beyond people in close vicinity. To support this, we have invested in technology solutions and face-to-face team meetings and training days that ensure that these remote workers feel engaged and part of the day to day, even if they aren't in the office with us every day. This has worked brilliantly and the team is growing nicely and in line with the growth of the business.
To try to solve this problem for the future, we've also encouraged our teams working outside of London to immerse themselves in their local technology scene, using our expertise to support community tech events, not-for-profit co-working facilities and tech initiatives that help to raise the profile of regional tech successes on a wider stage.
Most of this work has been through pro-bono work but, for us, we have realised that if we want to have a chance of fixing this issue long term, we should to do something to help showcase that there is a lot of great stuff going on outside of London and that there are established Tech clusters to live and work, outside of London for anyone interested in technology. This is not a problem that is unique to Tech PR - it's something we hear from other non-London based businesses operating in the tech sector, from startups to more established companies.
We figure that by helping to raise the profile of some of these regions, it will benefit us by helping to attract talented tech PR people and social media professionals out of London. Also, in the long term it will help to attract other tech businesses to think about more cost effective regions, outside of London, in which to base themselves where they can thrive and also have a fantastic quality of life.
Sean Clark from Search and social media advertising agency, Clark St James
What Was Your Biggest Obstacle of 2016 As a freelance consultant with 19 years experience in the world of digital marketing, I took the decision in early 2016 to build an agency from my 4 year old consultancy, with staff dedicated to each aspect of the industry, from SEO through to PPC. The rapid evolution of the digital marketing industry in recent years has created both opportunities and obstacles. As, while there is a growing demand for services that are imperative for many online businesses, there are very few, if any, experienced and affordable candidates on the market. Those who could boast extensive industry experience, tended to be either prohibitively expensive, or else they had taken a similar path to myself, and were capitalising on the growth in the market by starting up their own agencies. I was therefore forced to think more laterally in my search for employees, and to be a little more flexible in my hopes of taking someone on with direct digital marketing experience.
In my consultancy years, I was lucky enough to have built a strong relationship with the local university in my city, the University of East Anglia. I had lectured there on the subject of social media and the impact on journalism, had mentored young business students, and had partnered with the UEA on Sync The City, a start-up competition which aims to foster and inspire tech business growth in the local area. I was therefore familiar with some of the careers staff at the UEA, and with the caliber of some of the students. The university for their part were keen to form stronger bonds with local businesses in order to find placement for their students and graduates. I eventually took the decision to advertise three internship positions with the UEA's career service. At this point I was looking for relevant skills rather than experience; students adept in analytical thinking, experienced in research and fluent in their writing. I reasoned that such skills would provide a solid foundation for success, and, providing the students were willing to continue learning, they would eventually evolve into the experienced candidates I had been unable to recruit initially. Through a combination of in-house and external training, the three interns I took on in 2016 quickly became integral to my growing agency. So much so that I was pleased to offer each of them full time positions when their three month internship came to an end. The willingness they had shown to continue learning and to absorb new information during the course of their internship meant that I was finally able to recruit three highly educated candidates with relevant industry experience, for a fraction of the salary often commanded by experienced digital marketers. I hope that the evolution of my agency over the course of 2016 will encourage others to draw upon the rich resources of their local university, and to consider that sometimes, skills can be just as valuable as experience.
Alisdair Pettigrew, Managing Director, BLUE Communications, who specialise in the shipping marine, offshore and energy sectors:
"Sustaining revenue growth and profit margins within markets in a slump, such as the shipping and offshore sectors, has been a tough ask in 2016. Our clients include shipowners, energy, services and technology companies that span from start-ups to multi-billion dollar global conglomerates. The common denominator between them is that they have all had to face up to significant challenges in 2016. Among even the most sophisticated sales teams, when faced with shrinking markets and customers drifting away, the tendency tends to be to focus on product cost and, as consequence, often a tendency to forgo other key elements in understanding what drives customer decision-making.
"As PR consultants, while it is important to acknowledge with our clients that 'double downing' on a products and sales focus is necessary if they are to remain competitive, it is important for us to reiterate that this cannot be at the expense of remaining focused on the importance of managing brand and reputation. It is all too easy to become embroiled in a product price war for short-term gain, only to lose ground on competitors in the longer term.
"To overcome this, we take a truly strategic and consultative approach by reminding our clients that, ultimately, by communicating around the challenges facing their customers and by resonating with the issues they are facing, they will ensure they not only survive the short term challenges of a tough market, but are perfectly placed to capitalise when the tide turns."
"Growing the business with limited resources has been the biggest challenge faced this year for theHRhub. We took the decision not to seek any external investment at this stage and so without a big pot of cash to inject into whichever part of the business needed the boost, we had to get creative with what we had.
"Outsourcing all activities, which were non-core to the HR proposition we offer SMEs, was the way we overcame this. In addition, we used various cloud based software tools to automate and measure much of our sales and marketing. This allowed us to punch above our weight in sales and marketing, whilst controlling our costs and giving us a real-time view over what was working and what wasn't. "
Harriet Subramanian, Managing Director of Flourish PR said;
"Our biggest challenge this year has been integrating international teams with a view to offering more extensive services to clients, and how to do that on a limited budget. We have bootstrapped all the way i.e. no investment. Growth has been organic and achieved through new business wins - the old fashion way.
"But, in 2016 this was holding us back, so we recently applied and received additional funding through the Funding Circle. This has enabled us to recruit new team members to boost resources, and we adopted a collaborative business model and have now formed strategic partnerships to help us scale and to extend our services in the UK and beyond."
Popular in the Community