Three years ago when I stared blogging on the Huffington Post, I was lost, confused and immature. I used this platform to indulge on whatever topics I felt like blogging about, sometimes blurting out my feelings without properly directing my words, or taking the time to measure the extent of my privilege as a young HuffPost blogger.
After I learned I wasn't using it wisely to build my brand, I took it too personally. Stopped blogging altogether.
As the year 2012 came to an end, I realized shame haunts other people as well. Jacintha Saldanha commited suicide because of it. A horrible day in Newtown, Connecticut tainted a family... And here I was, feeling sorry for myself, because I couldn't erase my social media presence and it looked bad for my future employment opportunities.
Thank God for this guy. I didn't really like Gary Vaynerchuk's cockiness in the beginning, but his book helped me realize it's okay to make mistakes and learn from them, as long as I remain genuine.
I can't erase who I was, and honestly, I don't want to. Before I became a mother I had a risky, extravagant personality. I craved adventure and recognition. I talked often without filtering my thoughts. I wasn't rude or anything, just shared too much with too many people.
In search of my passion, I discovered being transparent is who I am. Maybe now I don't make hasty decisions like before, but I love asking intimate questions to people, and getting to know them. I love sharing anecdotes and finding similarities (and disparities) in our lives. If I could profit from it, I would collect stories. Penelope Trunk crushes this.
I can't care about the stickiness of bad decisions in the social media stratosphere. One day you are Kristen Stewart, being mauled by the press and called trampire by her angry fans. A couple of months later, you're still Kristen Stewart, happily dining on Mexican food with Robert Pattinson in London, and the Robsten drama continues, except nobody cares anymore (if you're not a Twilight fan, that is).
Here's to a new year of tweets, Facebook posts and Klout scores. To an awesome public ride, where we'll keep pouring our hearts and lives out for all the world to see. Care to join me?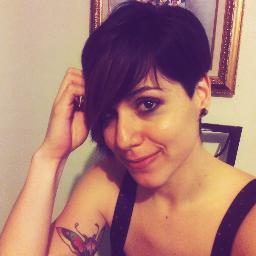 Calling all HuffPost superfans!
Sign up for membership to become a founding member and help shape HuffPost's next chapter