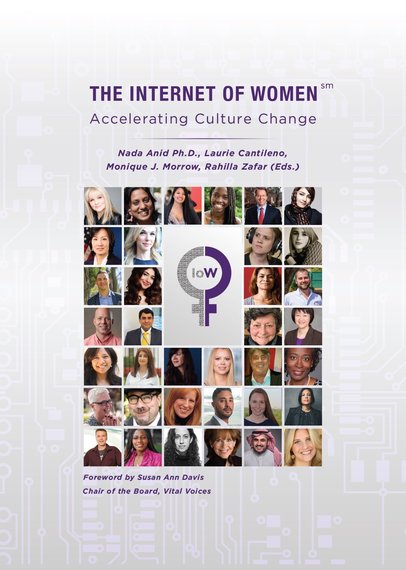 In the post-genocide constitution of Rwanda, 30% of the seats in the lower house of parliament are reserved for women. Only two countries in the world have a higher percentage of women serving in parliament than men. Rwanda tops this list with approximately 64% female representation. Through this leadership there have been policies to protect women against violence and create opportunities for gender equality. Rwanda scored .7854 out of a possible equality score of one, which ranks number seven out of 142 countries in the Global Gender Gap Index 2014 conducted by the World Economic Forum.
The African continent is the second largest in the world in terms of land mass. Africa is made up of 57 countries. The African continent has huge untapped potential of 900 million consumers.1 Africa must produce, not just consume technology.
Rwanda is seeking to be known as a knowledge capital for STEM education and skilled workers in ICT. One of the goals of this small, landlocked country with few natural resources is to develop a skilled ICT workforce that can also be considered as a hub of exporting ICT human capital to other parts of Africa.
I was born in the suburbs of Kigali, the capital of Rwanda. Rwanda means, "getting bigger or enlarging." When I was growing up, everyone around me thought that Rwanda was the biggest country on the entire planet, when in reality, it is about the size of the tiny United States State of Vermont.
I was born in a big family, the second oldest daughter of six children -- two boys and four girls. My first name, Alphonsine is French. It means a "noble warrior." My last name, Imaniraguha, is a Kinyarwanda (my native language) name. It means, "God gives you." Most Rwandans to this day don't always carry their family last name. Imaniraguha is my unique last name; my siblings have different last names.
Although my parents had no more than a basic education, they were aware of the value of an education, and while it wasn't very common to send children to pre-school, my parents did, for all their children, except me. My parents did not send me because I had already learned everything they taught in pre- school and much more. My dad had taught me about all African countries, their capital cities and their presidents. I knew most of them by the time I was five. He also taught me the English words he knew and how to count, although he didn't even have a high-school education. When I was six, my parents sent me to primary school.
From first to sixth grade, I was always at the top of my class. I loved school and never wanted to miss a single day. I vividly remember one time I had a motorcycle accident in the final semester of first grade, which almost cost me my whole right foot. My greatest grief was not my pain or the fact that I had to be carried like a child at six, since I couldn't walk. No -- I was heartbroken because I would have to miss not just a few weeks of school, but a whole semester and possibly not move to the next grade. I couldn't handle that.
I sent someone to ask my teacher if she could send the final exams and allow me to do them at home. She agreed and when I received the exams, I sat in my room by myself and did everything, alone. When I was graded, I got everything correct and my cumulative grade was 99%, although I am pretty sure my teachers always took one point off somewhere so that I don't always get 100% every year.
In the third grade, my teacher politely asked me to substitute for her for three days when she took a vacation. I enjoyed helping my classmates so I agreed without hesitation. It was not long until our neighbors came to my dad and said, "Guess what, instead of learning as a student, your daughter is actually the one who teaches other students." My father didn't get mad. Instead he replied, I learned later, "If she has something to offer to others, I don't see why she should not help."
My dad always had confidence in me. To this day in Rwanda, at the end of the sixth grade, you have to take a state exam to be able to go on to high school. Prior to the exam, you have to fill out forms to indicate what schools and major(s) you would like to take, should you pass the exam. Based on the score and subjects you did well in, the Ministry of Education places you with a school and assigns a major.
As a child, I thought it was cool to be a nurse or a teacher, because those are the people I saw often. However, when I got my state exam results back, the Ministry of Education itself decided that I didn't belong to nursing or teaching. My major for the next six years of high school was going to be mathematics and physics. Moreover, I placed into the top high school in the whole country. Little did I know then that this was the beginning of my journey as a woman in technology. My parents were overwhelmed with pride.
Late in March 1994, around my 13th birthday, nothing could ever have prepared me for what was about to happen. Right after Easter, on April 6, the plane carrying the president of Rwanda was shot down as it was landing at Kigali International Airport. Within seconds, the genocide against the minority Tutsi group began. Over the next three months, around a million Tutsis were mercilessly slaughtered. This staggering number includes my parents and two of my siblings. A stranger saved me. My three younger siblings, who were eight, six, and three at the time also survived.
When the genocide ended, life returned to being as normal as it could be. I eventually returned to school. With a drastic turn of events of this magnitude, and no counseling centers or qualified therapists, every single person had to find their own way of coping with this unthinkable turn of events. Many orphan girls my age got married or simply became prostitutes. Many ended up with diseases, and their lives were pretty much over. I, on the other hand, joined a religious group, only to discover later that it was a cult. Without going into details, the group discouraged us from studying or taking medications when we were sick. We were only encouraged to pray. I was there for three years.
While I had always excelled at every class subject, my grades started to decline in high school. However, slowly, I eventually discovered the lies of the cult and how they were using the loss and grief we endured to lure us to believe what they preached. When I eventually left the cult, it was at the end of high school in Rwanda when you have to take another state exam that would qualify you for college. The exam covers everything learned in the final three years of high school, which so happened to be the time I missed most of my classes.
This exam would decide the fate of a future I already lost hope for. Since there was no way around it, I gathered all the books and materials to teach myself math, physics, biology, chemistry and the courses covered while I was busy searching for God. I had exactly 21 days to learn three years' worth of course work and had no idea where to begin. For the next three weeks, surprisingly, I was able to sleep for only one to two hours a day, and I didn't feel tired at all.
Three weeks passed by, and I took about six different exams. When results came in a few months later, my results were so high, I received a full scholarship to study Electronics Engineering at Kigali Institute of Science and Technology, in Rwanda. This very moment of hope shaped who I am today with my personal faith in God and life. In college, I was determined to study hard and didn't want to be affiliated with any religious groups.
However, a post-traumatic stress disorder that I had perhaps ignored caught up with me. I was diagnosed with a stomach disease and an ulcer. In college, no one believed that I would ever graduate because I was hospitalized at least every week. Every medication that was available in Rwanda that could help was tested on me. When I felt better, I would simply return to my classes to take exams after spending days in the hospital bed. Miraculously, I would do so well that my classmates, who were all male, thought the teachers were giving me high grades because they favored me. In my senior year, the disease finally was healed.
When college graduation came, I graduated with honors and was offered a full-time job immediately. Three months into the job, the Rwandan Ministry of Education received two scholarships for master's programs from the Rochester Institute of Technology in the United States. I was very thankful to be one of the recipients, and a few months later, I packed my bags and moved to Rochester, New York.
When I arrived in the United States, the English conversation was a really big problem for me at first. Although my undergraduate degree was taught in English, we didn't speak the language outside the classroom or to carry a nor- mal conversation. Plus, I didn't understand the American accent. It was a chal- lenge. However, as always, when I am determined, nothing can stop me from reaching my goals. I took English for 10 weeks and started graduate courses after that. I majored in Telecommunications Engineering. To my surprise, and also my sponsors', I completed the first semester with straight As and a GPA of 4.0.
During the graduate program, I was exposed to the Cisco lab on campus; the tasks were learning how Cisco infrastructure works, how to configure routers and switches, and get an IP phone to connect to the network and make a conversation. That itself developed my new dream: Cisco was going to be my destination for my professional career. The only problem was, how would I possibly get Cisco to hire me? English is neither my first nor my second language -- it's my third. Moreover, I had no experience in the field, or strong connections. And to cap it all, the economy crashed in 2008 around my graduation, so that made the process hard. Many companies froze new positions.
When I was first selected for the interview process, Cisco, like many companies at the time, was having a hiring freeze. That didn't stop me. I tried again later. I navigated the challenges and eventually was offered the job I always wanted in the summer of 2010, a Network Consulting Engineer. I was ecstatic. My thesis advisor at RIT later told me that I am a living proof that someone can pursue something great and achieve it.
Today I see the world differently; I believe that anyone can become whoever they want to be. While my parents always believed in me as a little girl and were confident that I would do well in whatever I chose, when they were killed, that support and encouragement I received disappeared. Throughout high school and college in Rwanda, no one had ever told me that they were proud of me or encouraged me to do well. In fact, it was the opposite: the high- school cult leader and one of my aunts harshly told me, on separate occasions, that I am good for nothing and that I would never get anywhere. I never knew what I was capable of.
Giving back to Rwanda through Technology
Education brought me to the United States, landed me a great job, and gave confidence to an orphaned girl. I feel grateful and compelled to start my non- profit. Our vision is to provide a safe haven for at-risk youth and street children to dream, be told that they have the ability to become whoever they want to be, and hear that they can make someone proud. Our first project is to be launched in Rwanda in 2017: a learning center as a hub for education and empowerment. I want them to know that, just because they may feel like outcasts, this doesn't mean that it's the end. I am living proof of that.
I am thankful to have been able to raise and fully financially support my three siblings. Two of them have completed their master's degrees; my youngest sister is done with college and waiting to start the graduate program. In my household, education comes first. It's a rule, not an option!
REAL LIFE. REAL NEWS. REAL VOICES.
Help us tell more of the stories that matter from voices that too often remain unheard.