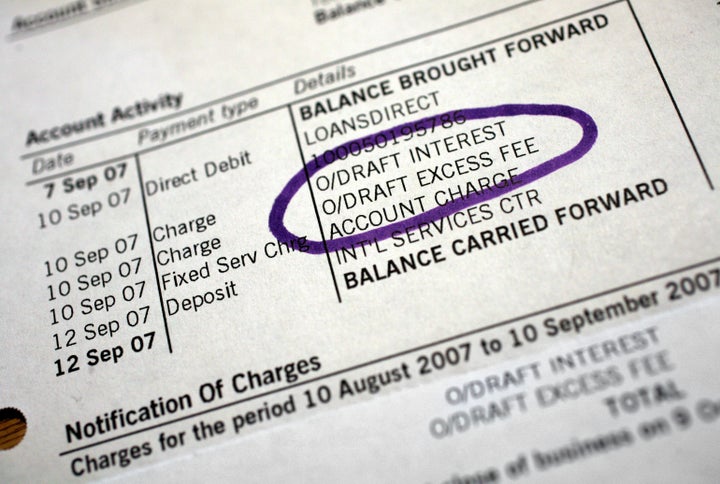 Financially struggling Americans paid an increasing amount of money in overdraft fees last year, in spite of a 2010 rule designed to prevent abusive overdraft charges, analysts say a new report reveals.
The report, by Illinois-based Moebs Services, found banks and credit unions were able to increase how much they earned in overdraft fees to $32 billion last year, a jump of 1.3 percent from the previous year.
Consumer advocates and banking experts told The Huffington Post those increased bank revenues came at the expense of people in dire financial straits, and they show much needs to be done to keep those consumers from being forced into costly overdraft-protection schemes.
"Consumers might be trying to hide from the banks, but the banks keep coming up with creative ways to pick their pockets," said Ed Mierzwinski, the consumer program director at the public advocacy group U.S. PIRG.
In 2010, the Federal Reserve issued rules that prevented banks from enrolling account holders in overdraft-protection programs without their permission. The rules were meant to keep consumers from being hit with fees for a service they hadn't agreed to. But Mierzwinski said those rules have proven ineffective.
"We have rules that say if you buy a toaster, it shouldn't catch on fire. We have rules that say if you buy a cheap car, the brakes still have to work. We don't have that for banks on this issue," he said.
According to Mierzwinski and others, the overdraft rules have led to a host of unexpected consequences, hurting consumers. Some banks now routinely change the chronological order of consumer transactions, putting larger purchases first, so that account holders sometimes find themselves paying multiple overdraft fees even if they exceeded their account balance only once. (The biggest banks charge a fee of $35 for each overdraft, on average.) Some institutions have raised the penalties on bounced checks to scare consumers into opting into overdraft protection.
In addition, consumers have seen fewer options for securing affordable lines of credit, Mierzwinski said. Instead, banks are increasingly going into the business of providing high-priced short-term loans to consumers. For some consumers, the choice is between taking those loans at usurious terms or paying hundreds of dollars in overdraft fees.
Claes Bell, a senior banking analyst at BankRate.com, said many banks are offering consumers what they call "direct deposit loans."
"It sounds reasonable on its face, but when you think about the fact they're extending those loans for only two weeks or so, you realize they're charging a ridiculous interest rates," he said. "They're payday loans, except they don't call them that."
"Obviously it's very lucrative for the banks," Bell added. "Right now, it is looking to be an issue because in the end, people don't know what they're signing up for, and even if they [do], they might be in a desperate situation anyway."
The banking industry has said the increase in overdraft and other fees over the past few years has occurred because banks are looking to make up for revenue lost due to the Dodd-Frank Wall Street Reform and Consumer Protection Act of 2010, which limited some of the fees banks could charge vendors when processing debit transactions.
They've also made the point that overdraft fees only affect a sliver of consumers. According to the American Bankers Association, only 16 percent of bank customers were charged overdraft fees in 2011, the latest year for which the industry group has released data.
But for those consumers being affected, "overdrafts can be a big issue," Bell said. "It can destroy your budget. It pushes people out of the banking system altogether."
Related
Before You Go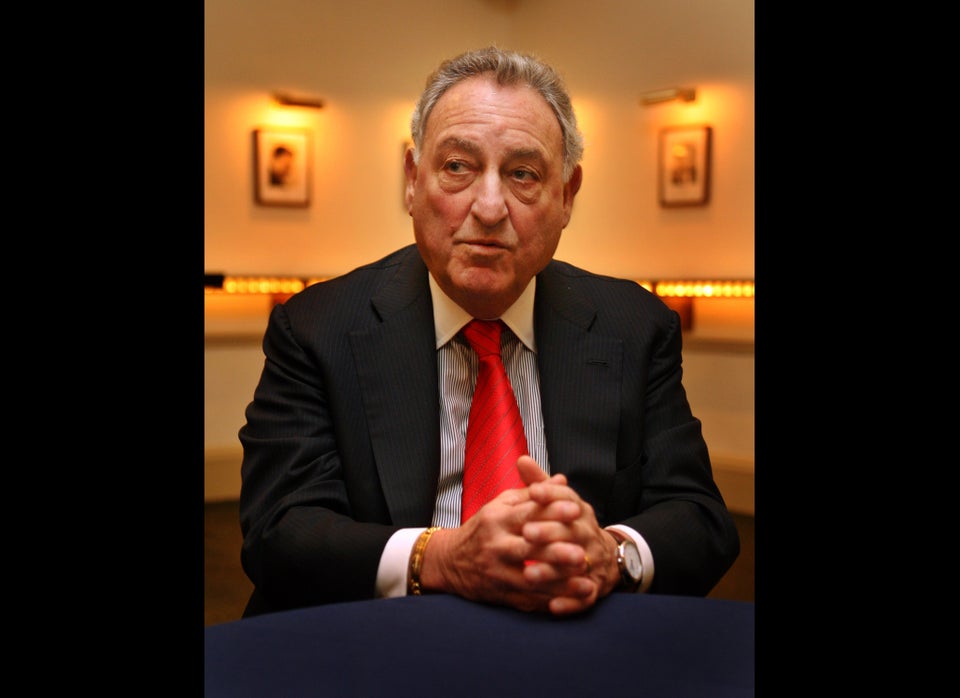 Bankers Who Want To Break Up Big Banks
Popular in the Community