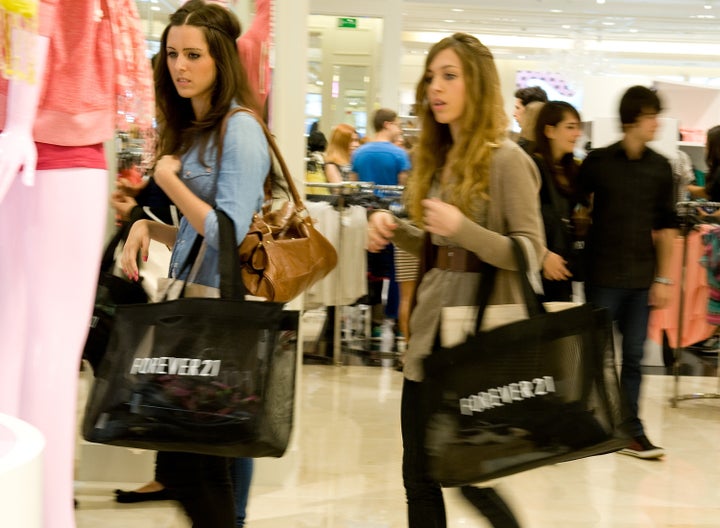 Do you consider yourself a shopaholic? Author Elizabeth Cline used to. Like one of those shopping-obsessed characters from a Sophie Kinsella chick-lit novel, the New Yorker had enough clothes in her closet to fill an ocean liner. But in the summer of 2009, after buying seven pairs of identical flats for $7 at a local Kmart, the budget fashionista decided to take a closer look at her seemingly savvy shopping habits.
There are no trends anymore. According to Cline, gone are the days of discernible decades. While the '80s had hammer pants and the '90s had crop tops, the rise of "fast fashion" has made it so that those who came of age post millenium will be without a quintessential embarrassing trend.
We're addicted...to low-cost items. She writes that we've grown accustomed to paying less and getting more -- a lot more. According to Cline, American families spend an average of $1,700 per year on clothing, and, as a nation, we're hoarding about 20 billion garments per year. If you've ever over-rationalized a potential purchase ("I don't need them, but you can never have too many pairs of jeans, right?"), this number sounds about right.
So many items of clothing to buy, so few places to buy them. While we're being over-inundated with actual pieces, our store options are being pared down with huge chains dominating the industry, leaving us with fewer places to shop.
Polyester is now the world's dominant fiber. This really drives home Cline's "quantity over quality" point.
The cost of producing garments in New York's famed garment center hasn't risen much over the years. Contrary to popular belief, the actual cost of producing clothes in the once-thriving hub has remained pretty much the same. The price of producing garments outside the United States, on the other hand, has become ridiculously low, effectively ending the heyday of domestic fashion production.
The entire life cycle of a Zara garment is a mere two weeks long. Zara can design, produce, deliver, display and theoretically sell a piece of clothing in just 14 days. This may help justify the high price of a pair of Christian Louboutin pumps versus the affordable, red-soled versions from Zara.
Fashion retailers are in cahoots with IKEA and The Container Store. Well not exactly, but cheap decor companies are making a killing on closet organizers to keep our massive collection of clothes from burying us alive.
The Salvation Army is never wanting for clothing donations. Ever. Cline visited a major distribution center in New York City and found out that they process an average of five tons of garments every day and only choose 11,200 to send out to stores.
In a perfect world, we would sew all of our own clothes. Kind of. Cline argues that the overconsumption of fashion has led to a decline in craftsmanship. In a chapter entitled "Sewing Is A Good Job, A Great Job," Cline asserts that the emphasis on speed and cutting costs has essentially made our clothes as disposable as a paper cup. What if we promise to buy our clothes from Etsy?
Obviously, there's a lot to take in. While we're not about to buy a sewing machine and start creating patterns for our next date-night dress, we'll definitely think twice before buying yet another blazer.
"Overdressed: The Shockingly High Cost Of Cheap Fashion" will be available June 14th.
As you let this information sink in, take a stroll down memory lane with some big budget designer collaborations.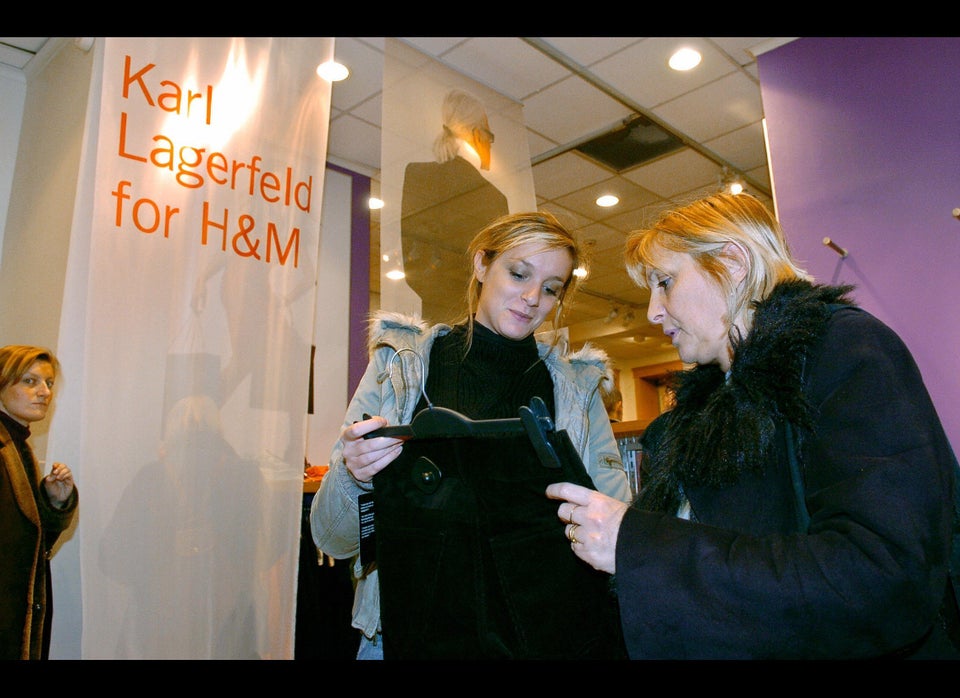 H&M Designer Collaborations
Popular in the Community