Minneapolis looks just like any other big American city.
There are skyscrapers, fast-talking urbanites, Metro light rail and even a brand-new football stadium being constructed in a revitalized part of town.
But Minneapolis sounds different. It's in the way they talk here, a peculiar way of saying things that betrays a Scandinavian sense of understatedness.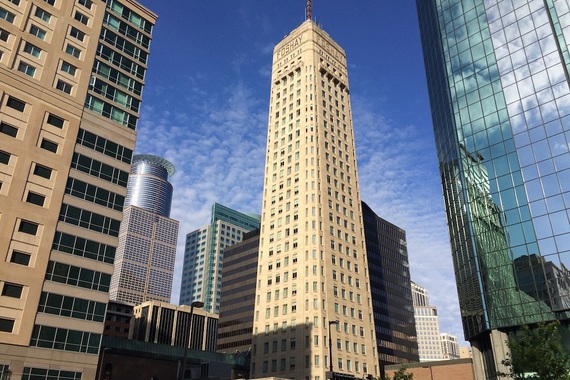 It's in the melodic cadence of their language -- high-high-low -- that, when you can't quite discern the words, sounds like a European language.
Now, before I go any further, I should probably pause for a moment of full disclosure: I am one of those Scandinavians. Although I grew up in New York, I have relatives from the Norwegian side of my family who settled here. Also, I've been accused of being understated a time or two. It's just who I am.
So Minneapolis was like coming home.
What does this place sound like? Three phrases in the Minnesota lexicon sum up my experience.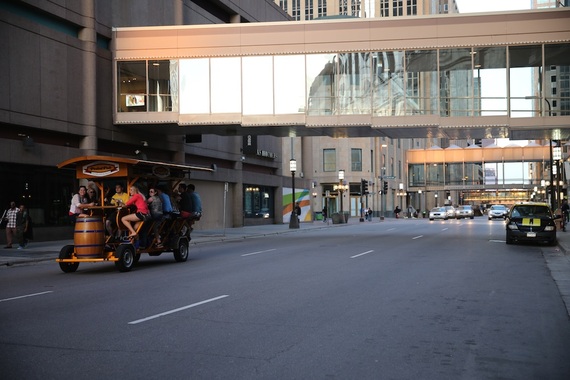 Minnesotans are known for their politeness, even the city-dwellers. It might be too much to call this place inclusive. Its unforgiving winters -- oh, I know, you were waiting for that -- ensure that only the hearty call a place like this home. But Minneapolis is culturally diverse in a way few American cities are. You can see that diversity in its eclectic neighborhoods, or strolling through the Mall of America.
The plaza itself is not only any shopper's fantasy come to life, but also every kid's. Why? Because unlike any mall you've ever visited, this one has its own indoor amusement park, Nickelodeon Universe, as well as the highly interactive and hands on SeaLife Aquarium. The Radisson Blu Mall of America, which is linked to the shopping center through an enclosed pedestrian footbridge, has a Family Fun with Marty the Moose package including amusement passes, a passport scavenger hunt and a kid-sized adventure tent.
Our kids were definitely impressed.
The phrase "that's ... different" isn't a reminder of our differences, as if it were a bad thing, but a reminder that being different is interesting. And interesting is good. That's the way they think here, and it's meant in a sincere way.
"Never seen that before."
Minneapolis has a creative side, too.
While ordering dinner in the "Minnesota" room of a basement restaurant famously known as Hell's Kitchen, a small group of friends were tearing into their meal in a corner booth.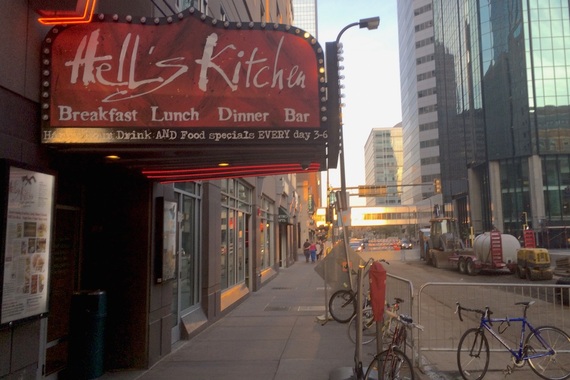 One meal caught my eye. It was a plate loaded with tater tots, and what looked like a two-inch thick hamburger oozing gooey cheese from the inside.
It's called a Juicy Lucifer -- the restaurant's twist on the inside out burger, another Minneapolis original served at Matt's Bar, and of course I had to try one. Delicious.
That sense of surprise and openness to new things comes through when you hear a local blurt out, "never seen that before." And there's no cynical edge or put down to the phrase. It's simply a joyful expression of interest.
People from Minneapolis are often hopelessly optimistic. But if you think it means they're accepting of hard times you'd be wrong.
Minneapolis has experienced more than its fair share of ups and downs. And I'm not just talking about the temperature shifts from summer to winter. But they always take it on the chin and use it as an opportunity to create something better.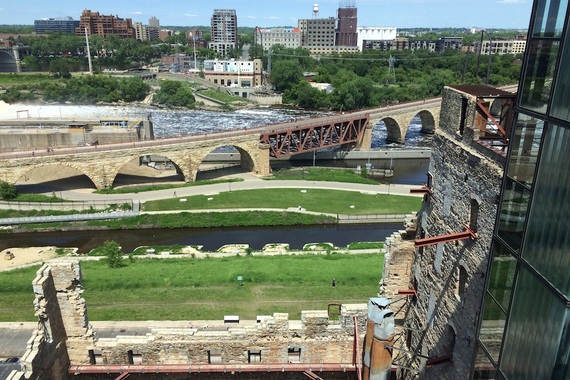 Back in 1878, the Washburn A Mill was leveled by a flour dust explosion and ⅓ of the city's flour production was halted. By 1880, Washburn rebuilt a new, improved mill that made it the largest producer of flour in the world and resolved the problem of flour dust. The dust would be collected and repackaged for use by animal food producers.
Over time the mill became obsolete and by 1965 production was moved to the suburbs, the factory decommissioned and cleaned out. Its facade became a weary expression of the city's former glory as it reimagined itself into its current haven for Fortune 500 companies.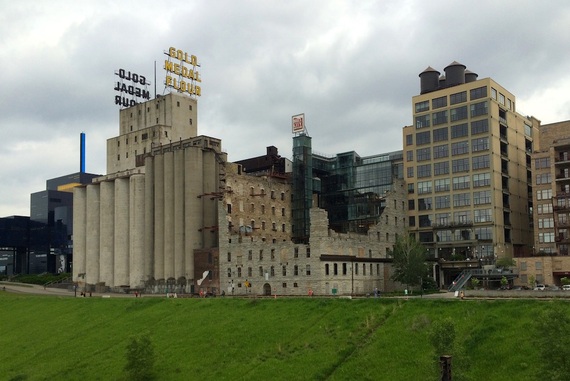 Then, in 1991, fire broke out further ravaging the historic site. Instead of tearing the building apart, transitioning to condos or turning it into a casino, the city preserved the remains creating the Mill City Museum.
The museum celebrates the contributions of the mill and the mill workers to the community from the 1870s to 1965 through living interviews and interactives.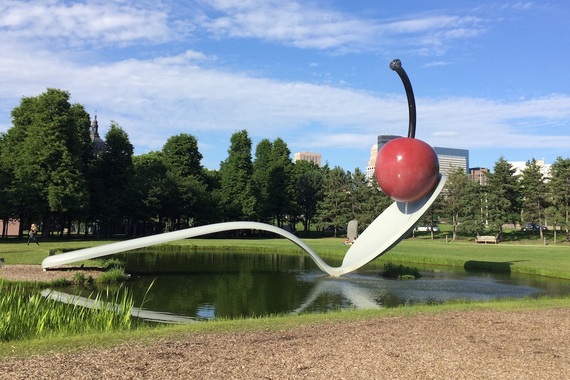 It's a pattern that continues today.
Could be worse really means, it's actually pretty good -- dontcha know?