"To experience humanity," it's often said, "one must ride a train in India." I'm not exactly sure what I experienced on my overnight bus rides in India, but I do know that it involved Bollywood, spooning, and a 2AM bathroom break.
Traveling with three of my friends, we purchased four sleeper berths on an overnight bus up to Rajasthan. Honestly, though, I was totally unsure about how that would work on a bus. As it turns out, there are normal coach seats, and then above them -- reached by tiny make-shift ladders -- are person-sized cubbies for lying down in. Mine was maybe six-and-a-half feet long, so just large enough to lie down in, and came with a curtain for at least a little privacy (this came in handy as I attempted the difficult task of taking off pants, and putting on shorts, all while traveling 60 kilometers an hour).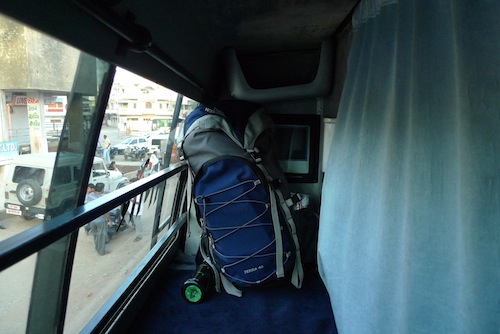 Though there was no air conditioning, the windows opened which allowed the breeze to circulate a bit, cooling off my sauna of a nook. There are a couple of bars acting as guards on your berth, so that, unless you roll into a ball, and somersault out, there's little chance of an embarrassing bed-to-floor fall.

Our four reserved spots came in the form of a "doubles" cubby, which the two girls took, as well as the single one, which I gladly claimed. The leftover reservation was for one-half of a partner cubby, in which my guy friend, to his surprise, ended up with a spooning buddy. Luckily for him, they got along, and when I awoke in the morning, he and his new friend were listening to Bollywood songs on his friend's mobile phone.
After a brief stop where we had our choice of an outhouse or an open field (I chose the field), we jumped back on the bus, I drew the curtains on my cubby, put on some music, and stared out the window watching the landscapes pass.
Eventually I removed my white earbuds, and went to sleep. The murmur of the Bollywood movie playing on the bus faded into the monotony of the of the din of our bus forging ahead. The cool desert breeze from the open window enveloped my sleeping pod, as my body shifted slightly in concert with the bumps and turns of the road below.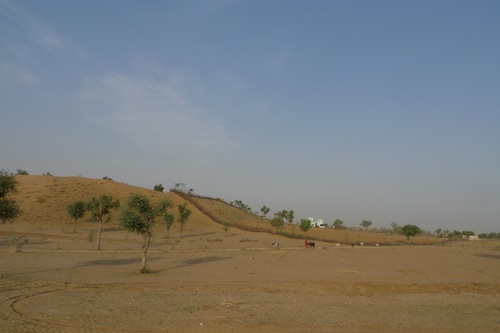 When I awoke, I looked outside and was greeted with a desert landscape -- sand dunes, camels, and bright blue sky -- and knew we were almost there.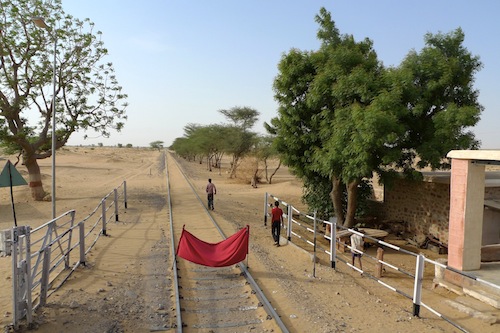 Thinking about taking an overnight bus in India? Here are the details you'll need:
Though there are public buses, the ones that I rode (and that you'll most likely want to ride) are run by private companies. Most Indians don't reserve ahead of time, but since you're a tech-savvy Huffington Post reader, I know you probably will. I never paid more than $5US for a trip, and you often have your choice of a bunk (careful if you're going solo, you never know who your big spoon may be!), or a regular upright seat. Popular options which often come at a bit of a premium, include air conditioning or a Volvo-made bus.
There aren't bus stops like one would expect in the West; often, the pick-up and drop-off location are at an office for the various bus companies. Speaking of bus companies, there are at least a dozen, and I honestly couldn't tell a difference among them, so choose based on travel time or other amenities. Make sure to arrive at your location plenty early, as I had a bus take off at least 10 minutes before its expected departure.
Otherwise, all aboard for your first Indian Bus ride!