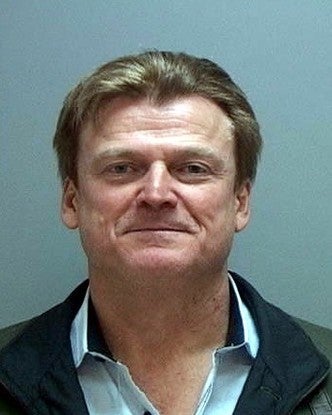 Overstock.com CEO Patrick Byrne may finally be regretting that he got into the fake news business.
His attorneys have posted C$1.5 million in security which will allow him to appeal a humiliatingly worded Canadian libel verdict stemming from a 2011 article on his fake news website, "Deep Capture." It falsely accused an Indian Muslim businessman, Altaf Nazerali, of a series of wild allegations, including ties to Al Qaeda. I detailed the background of the suit in a previous Huffington Post blog. The money was posted shortly before a Feb. 28 deadline.
What this means is that if the appeal does not go in his favor—and Canada has some of the most pro-plaintiff libel laws anywhere—Nazerali is guaranteed to collect. But that is not the reason Byrne may finally be regretting the suit. The reason is his reputation, which he has been working hard to revive.
The problem for him is that the libel suit, which had been ignored in the media, is finally getting attention in mainstream media outlets. Even worse, the media is finally beginning to recognize that Byrne's Deep Capture site was a pioneer in the fake news genre.
The Daily Beast was the first major news source to write about the libel suit, in a long November 2015 article on Overstock.com chairman Jonathan Johnson's bid for Utah governor. (The far-right Johnson, too reactionary even for Utah, was trounced.)
Byrne tried to intimidate the Beast by ordering up a rant on Deep Capture attacking its reporter: "M.L. Nestel of the Daily Beast Serves the Dark Side." The nutty blog item was later taken down, but is archived on the Wayback Machine here.
Even worse for Byrne, the fake news aspects of the libel case are beginning to be cited in the coverage.
"Although the term 'fake news' was only coined at the end of presidential campaign, Overstock.com CEO Patrick Byrne may be the first person punished for it," said the magazine. It noted sarcastically: "Always an innovator, Patrick Byrne was ahead of the 'post-truth' era by four years."
A June 2016 article in Columbia Journalism Review, "The Shadowy War on the Press," described how Deep Capture and similar sites had been used to intimidate the media, sometimes with success. It described how a vicious, misogynistic Byrne attack on journalist Bethany McLean had persuaded her to cease covering Byrne and Overstock. The toll on her family just wasn't worth it so "Byrne won," she told CJR.
Byrne's days of bullying the press may be over, thanks to the Nazerali libel verdict. Sure he can try—and, I am sure, try he will—but a court-certified fantasist isn't a very effective bully.
It's not clear what the appeal will accomplish except postponing the inevitable. Considering that Byrne did not put on a defense at the trial—which the court viewed as demonstrating that protracted discovery was conducted in bad faith—he's obviously counting on the appellate court finding a major flaw in the judge's reasoning. Good luck with that.
Even if he wins his appeal on a technicality, the judge's scathing, point-by-point vivisection of his handiwork has crippled his credibility. That process began in 2013, when his principal Deep Capture deputy, site founder Judd Bagley, copped a plea to eight felony counts of forgery. Bagley recently left the company and now runs p.r. for InsideSales.com.
So a legal battle over fake news continues—but, in a sense, has already been lost by the faker.
Calling all HuffPost superfans!
Sign up for membership to become a founding member and help shape HuffPost's next chapter
This post was published on the now-closed HuffPost Contributor platform. Contributors control their own work and posted freely to our site. If you need to flag this entry as abusive,
send us an email
.